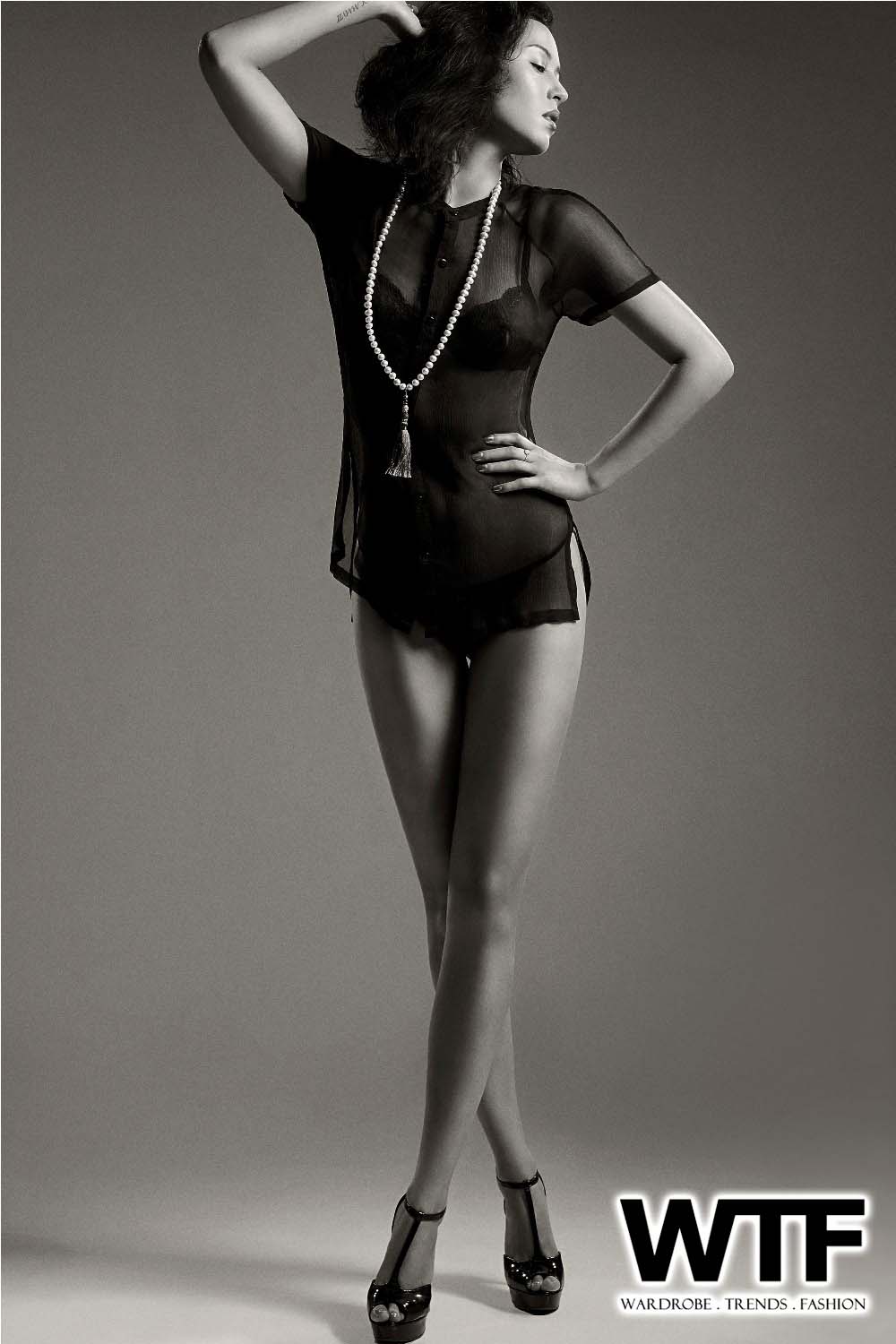 Bursting with sensuality, elegant style and a chic point of view, Lisa Crosswhite is our Who's That Hottie of the month, raising the style-bar across the island with her unique taste, impeccable eye for beauty and what women want reflected strongly in the vision of her artisan fashion boutique, Gnossem.
Styled in Gnossem from head to toe, the lovely Lisa wears one-of-a-kind jewellery pieces, paired with crop tops, blazers, and sheer cover-ups which echo the delicate shapes formed by her sultry silhouette.
Photography by Ivan Tan
Check out the full range of fantastic style finds online at Gnossem here.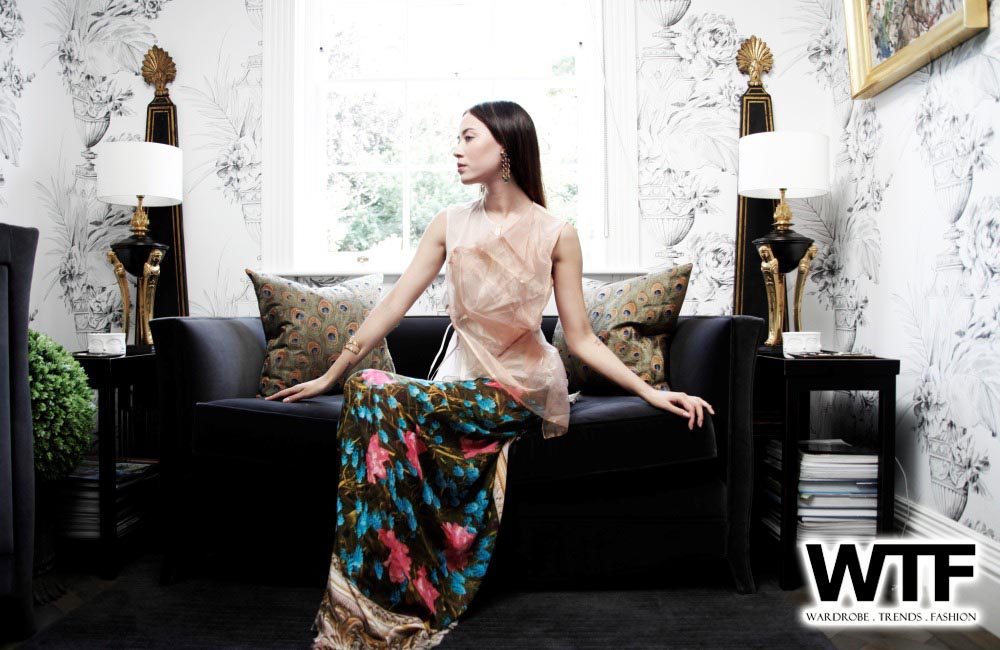 What inspired you to start the fashion house Gnossem?
I love unique fashion, and people that dress up their character instead of tote around 'status pieces'. While there are numerous incredible independent designers around the World, they aren't that known or accessible.
I was inspired to start Gnossem by a desire to give other fashion lovers easy access to exclusive, high quality, limited production fashion items!
What can our readers expect from Gnossem in the new year?
We continue to bring on new labels at the exciting pace of 2 per week; which is really the result of much sourcing, researching, scanning, and then selecting the appropriate brands for our retail offering.
Among these new labels, you can expect a new luxury Italian lingerie category launched, with incredibly affordable pricing.I've been waiting for someone to come along and help out us girls in Asia who have to choose either La Senza or La Perla ranges; and then decided that we might as well fill in the gap through Gnossem!
We're also launching in New York early next year, and have our eye on the Chinese Market, as their love for independent designers has also exponentially grown in recent years.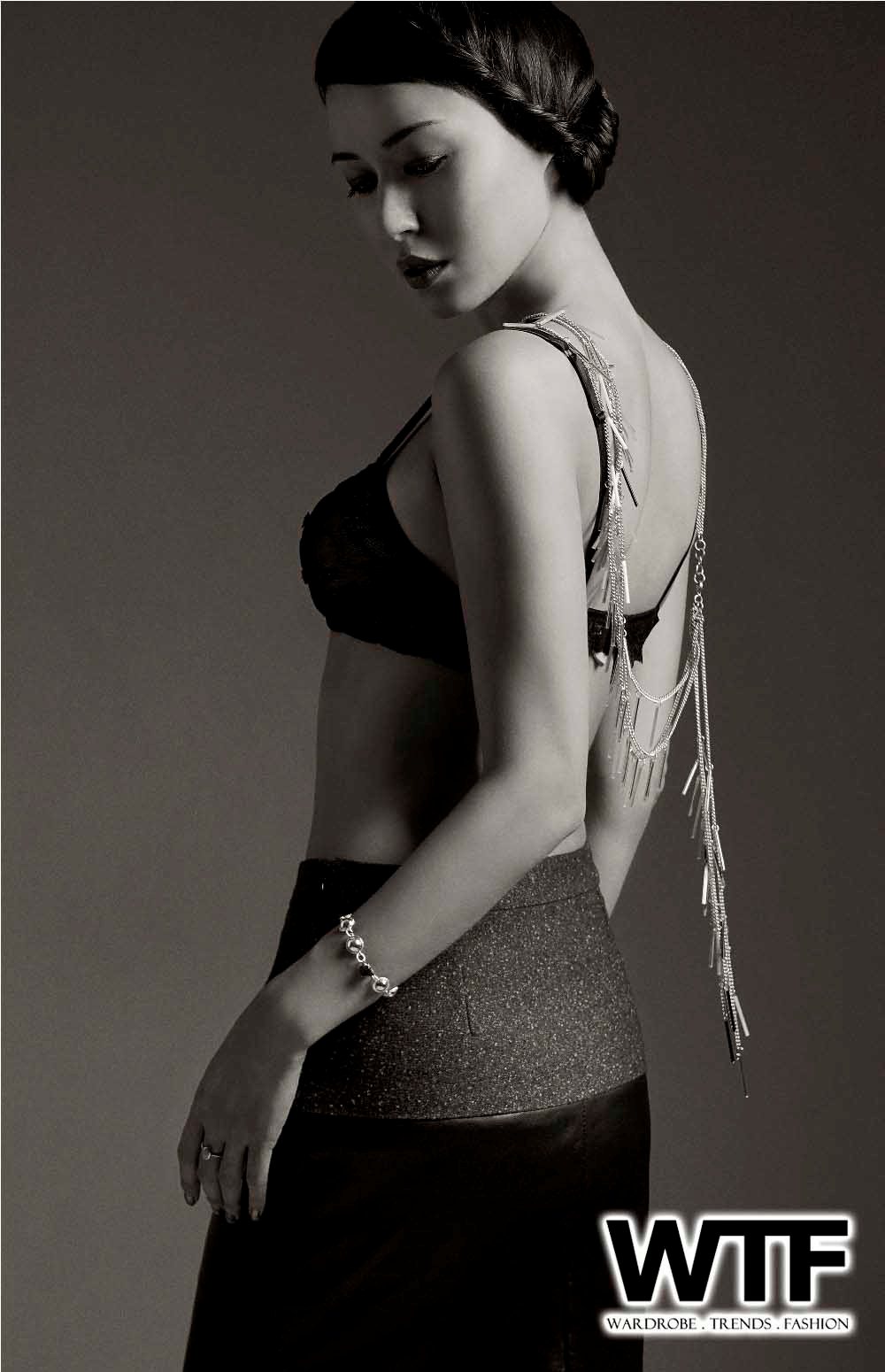 What are your fashion staples?
I like billowy pants with fitted bodycon tops. I have a huge section of silk trousers, and oddly drafted baggy bottoms in my wardrobe. Since we're talking staples here, and not 'to-die-for' items (which are typically inconvenient and infrequently worn) I also reach for short-heeled pumps and leather loafers a lot.
A low heel can be very sexy if it has the right point, toe cleavage and sleek design — and you can comfortably run to all your work meetings in them! I also always wear some sort of ring or bracelet(s).
I like stacking up chunky bangles, or a few very delicate silver, gold, and leather strands. Wrist swag combos are a fast indicator of one's personality – I like throwing in random things, like an antique silver bangle from Ecuador or a Cruciani bracelet.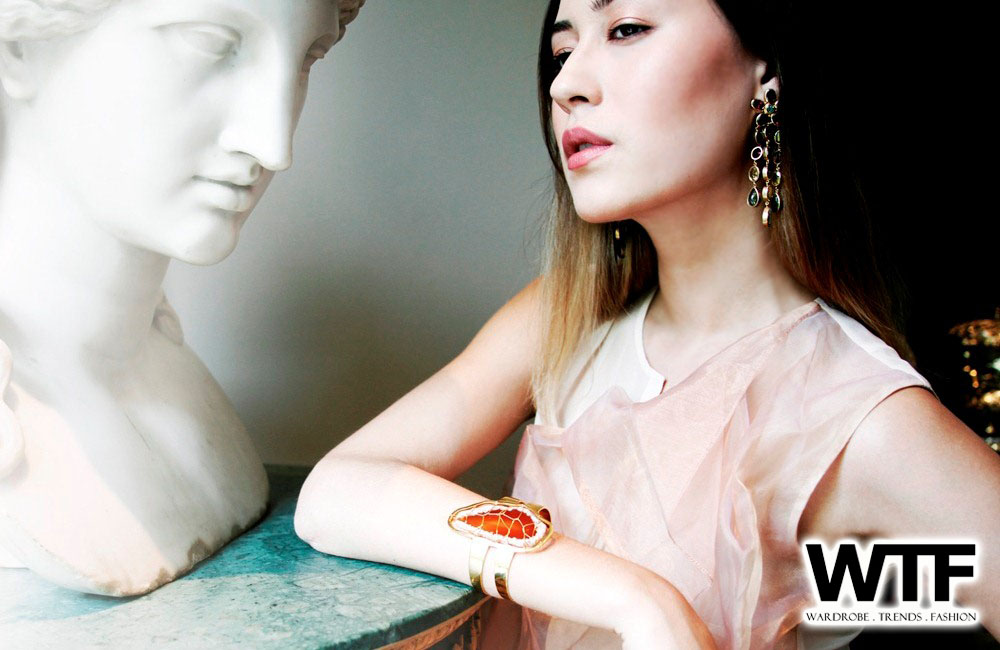 Could you share with our readers 5 of your top fashion tips?
1. Be original, and stay away from being a walking brand ad. Please. You're better than that.
2. Don't get lazy – If you feel that you're wearing the same 4 items every day, its time to hide them away and force yourself to be more creative.
3. Don't walk out of the house if you feel unsure about what you're wearing. That doubt will plague you all day long.
4. Feel free to over – dress or under-dress on any occasion; so long as you absolutely LOVE what you're wearing. That's what matters.
5. Explore and experiment with your fashion buys. Worst-case scenario, you return the damn thing. Best-case, you diversify and freshen up your look!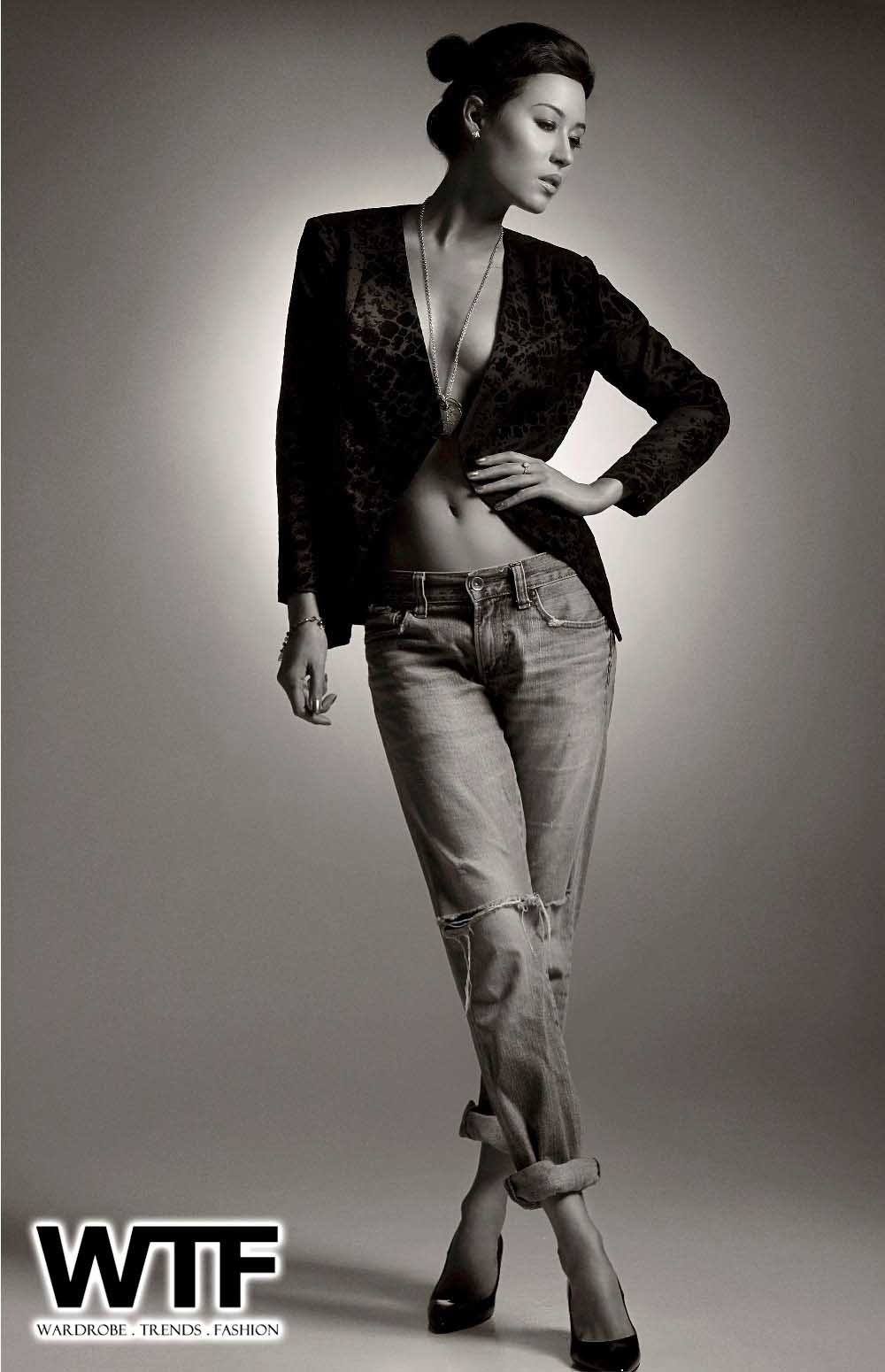 What turns you on?
Intelligence, sincerity, humor, and concentrated bursts of character.
I have faith in………
The power of authenticity. In relationships, business, design, anything; it goes a long way, and always wins.
Nothing beats…
An inspiring working environment, and great team. Julie London's "Cry me a River" and a nostalgic glass of red. A massive walk-in wardrobe. Funny friends.
When I was…
Modeling in college, I had a job where I had to wear a 3 foot high blue wig. I cringed but paid my tuition.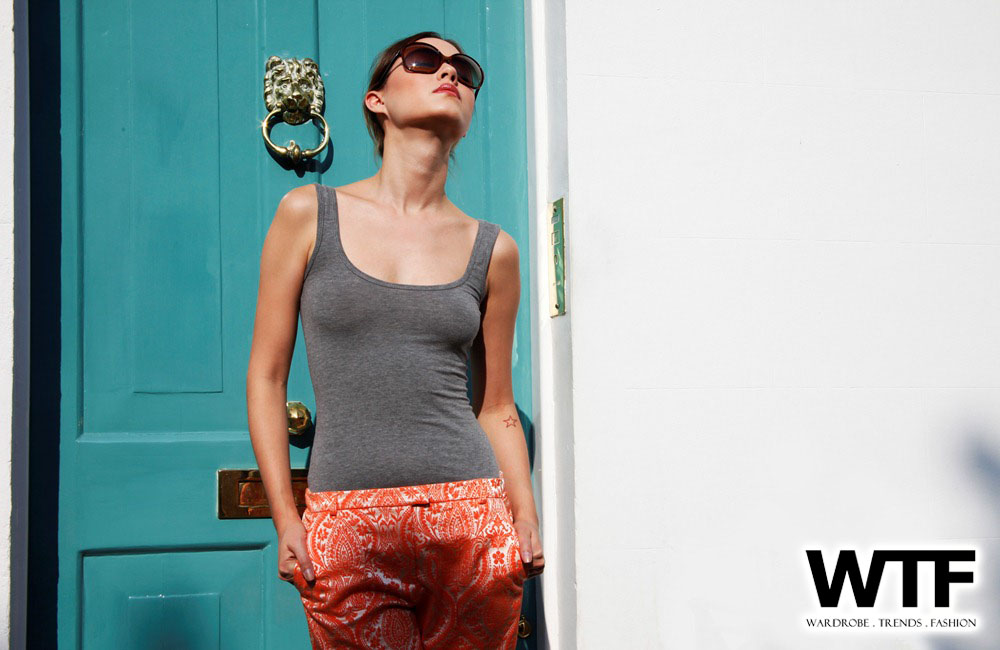 Could you share with our readers something most people don't know about you?
I was a competitive figure skater as a kid.
Your top 5 things on your bucket list?
1. Expand Gnossem's sales globally
2. Paint a collection of my own
3. Play Vladimir Rebikov's Feuilles d'automne compositions from memory
4. Have a sweet little family
5. Buy an orchard in the Okanagan Valley