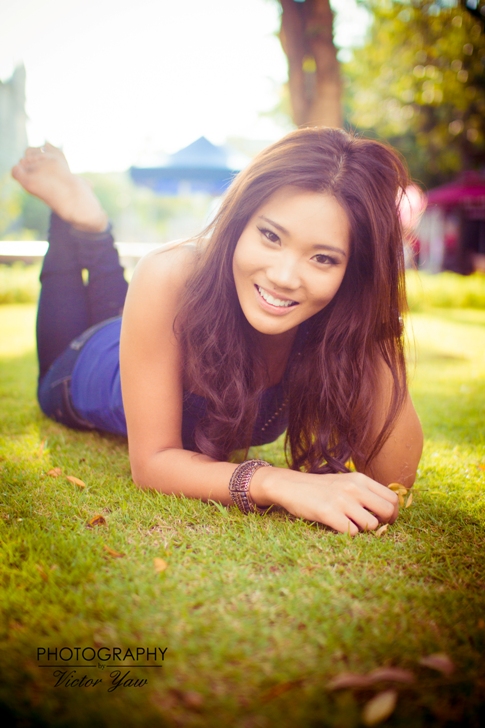 Model Jamie Lim, with her oh-so-fine silhouette & surf board abs was 92kg just 18 months back. An inspiration to those of you out there with 'a little more to love' physic that all it takes is some oil in your engine and a little determination to get back on the sexy saddle to become the hotter & chiseled, new you.

6 words to sum you up?
Determined, adventurous, compassionate, meticulous, vigilant, sporty .
What most people don't know about you?
I love metal music, amphibians and the taste of unripe bananas & I played first-person shooters and got 16th place in tournaments.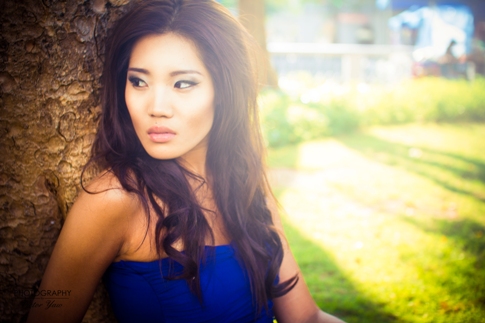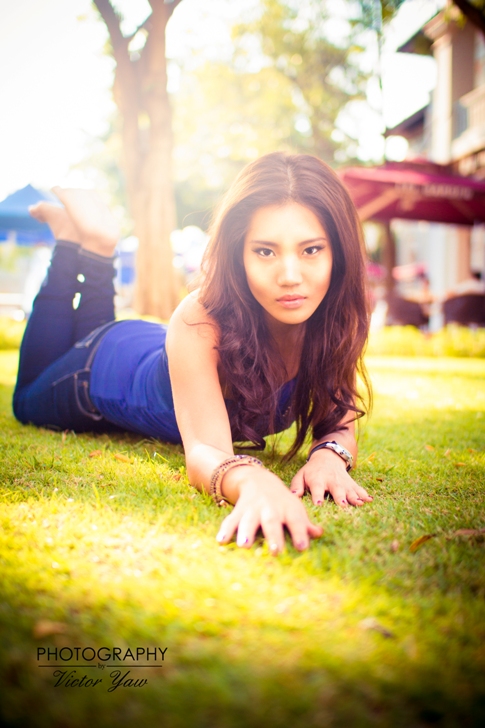 I feel fashionable/sexy when….
when im in a good pair of dark denim. Jeans look a hundred times sexier when they fit well .The dark denim wash has a streamlining effect. A higher rise in the rear contours voluptuous curves without gaps or bulges, making the person appear taller and slimmer instantly
What or Who are your biggest fashion influences?
Gerges Hobeika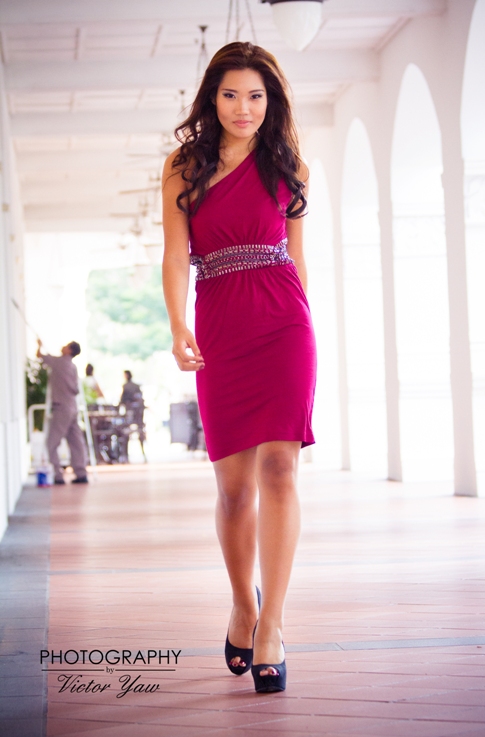 What do you think of Singaporean women's Style?
generally quite business-like, or,  quite professional and "mature", with certain degrees of variety ranging from casual to semi-formal and formal
What is sexy to you in a woman & man?
A woman is sexy if she knows how to carry herself and converses well. For a man..its super sexy to see him cooking and Personally, im attracted to a man that has a sneaky side.. I like to see that little spark of mischive in his eyes. Not in the manner that he would lie or cheat though !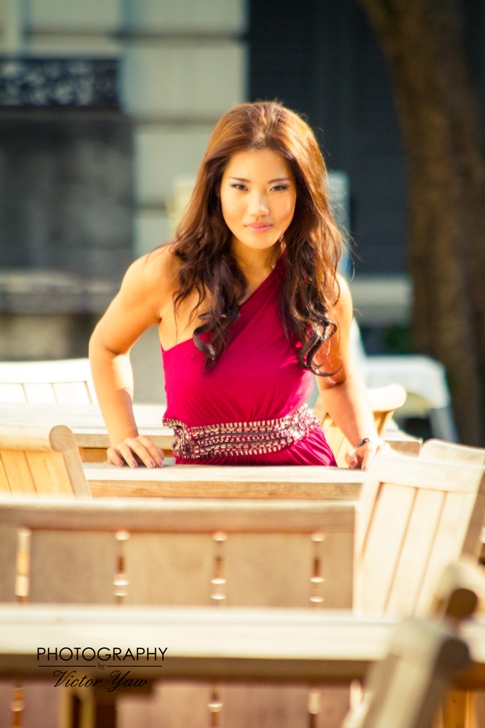 The naughtiest thing you ever did was..?
Dipped my brother's toothbrush in the bowl whenever he pissed me off
How far has a guy gone to get your attention?
When he join me for yoga class, claiming he does classes like these too, but ended up in positions that didn't existed . Haha, total klutz !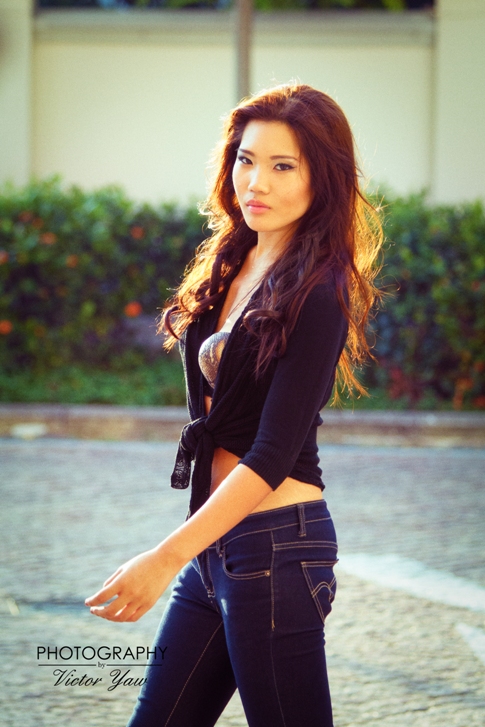 What are some of your personal beauty tips & regimes ?
For tips, If you have zero time to do your makeup, focus on your brows – just fill them in and brush them, then throw on some lip gloss. This is the fastest way to look 'pulled together'.
As for regimes,  I use a quality facial cleanser as it'll  help clear away all impurities without drying or irritating the skin. Many ordinary bar and liquid soaps are too drying and will not effective cleanse the skin and free it of makeup and other build-up.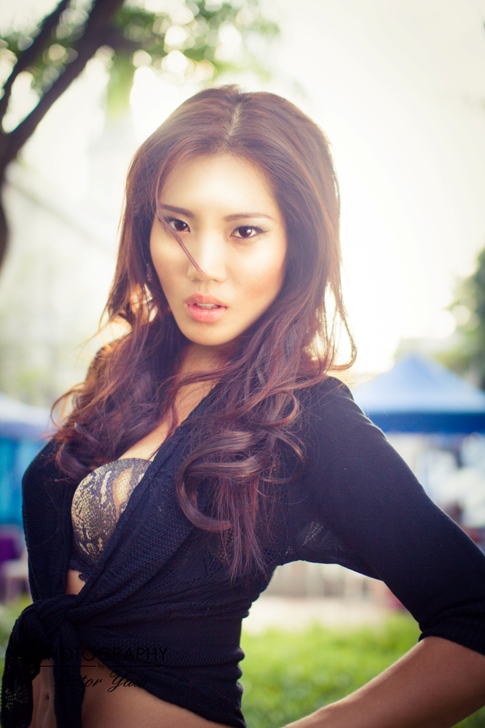 What do you predict will be the next fashion trend?
I'm thinking one piece skin tight jumpsuits
What turns you on?
A guy with toned arms, a prominent jaw line and a lean muscled.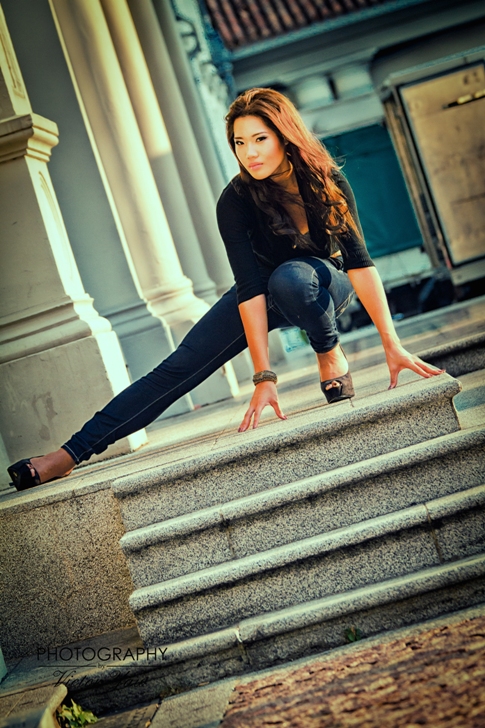 Any fashion tips to add?
Use big and bold accessories for the summer season. Armfuls of bangles, chunky wooden beads and big bags are always in the fashion trend during the season.
They give you the look as loud as cloud and also make you look very elegant and classy.
I could do It All Day & All Night Long. What would this be?
Hitting the Gym !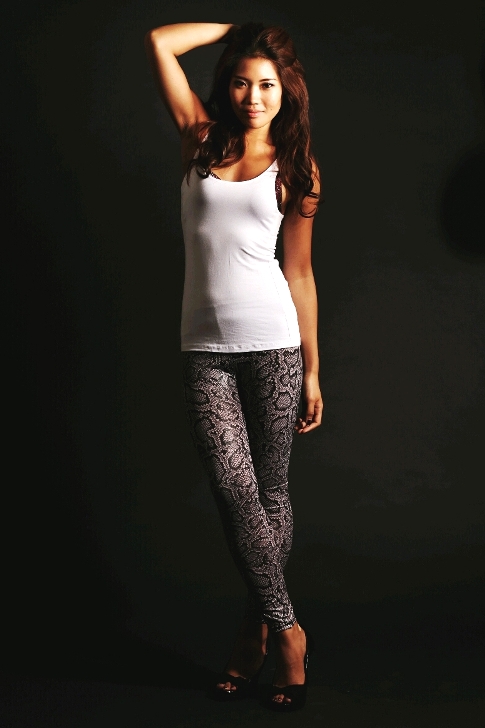 What are some of your indulgences?
Peranakan desserts, red velvet cakes, scones, macadamia ice cream and anything cinnamon-based works!
Favorite Brands?
I don't have any favourite brands, anything that's comfy and flattering to the body shape does wonders. But if i have to choose, it'll be Sass & Bide, an Australian brand.
Where do you see yourself 3 years from now?
Being in either the Army, Air Force or Navy. Its my passion.