Dolce & Gabbana Summer in Italy makeup campaign 2016
Top model Vittoria Ceretti heats up Dolce & Gabbana's new makeup campaign for its 'Summer in Italy' 2016 collection. The brunette stunner wears a turquoise eyeshadow with a glossy pink-orange lip color.
Vittoria models the sultry makeup look with a crop top featuring a lemon print for a Mediterranean look. "Live the vivacious atmosphere of Italian summers with the new make up collection. Playful and sunny colors for the face, lips, eyes and nails," Dolce & Gabbana reveals in the official release.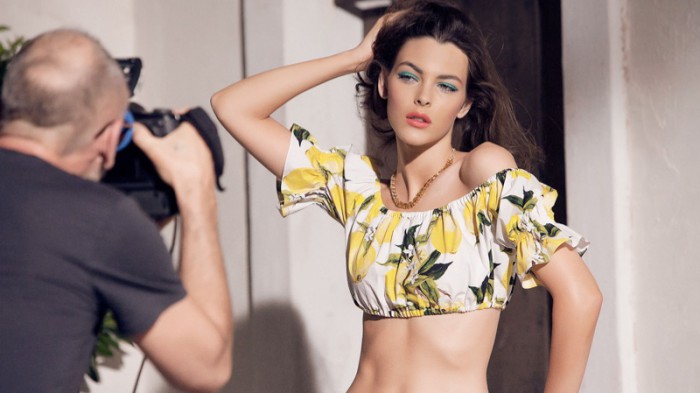 Dolce & Gabbana Summer in Italy makeup campaign behind the scenes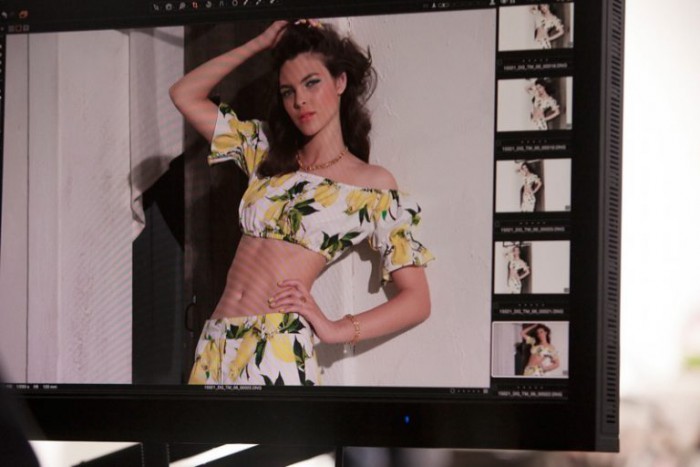 Dolce & Gabbana Summer in Italy makeup campaign behind the scenes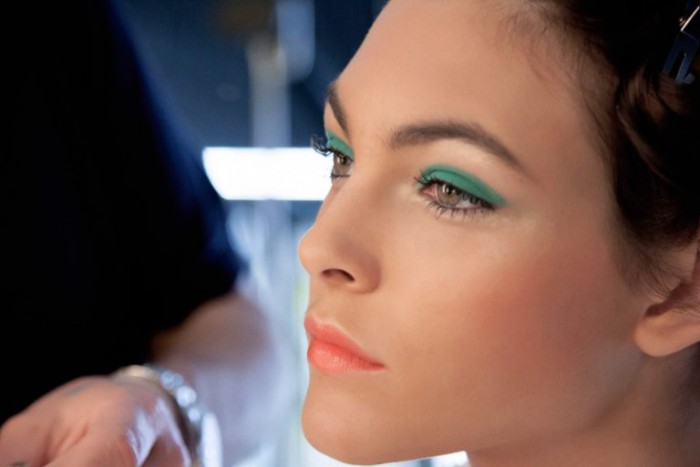 Dolce & Gabbana Summer in Italy makeup campaign behind the scenes