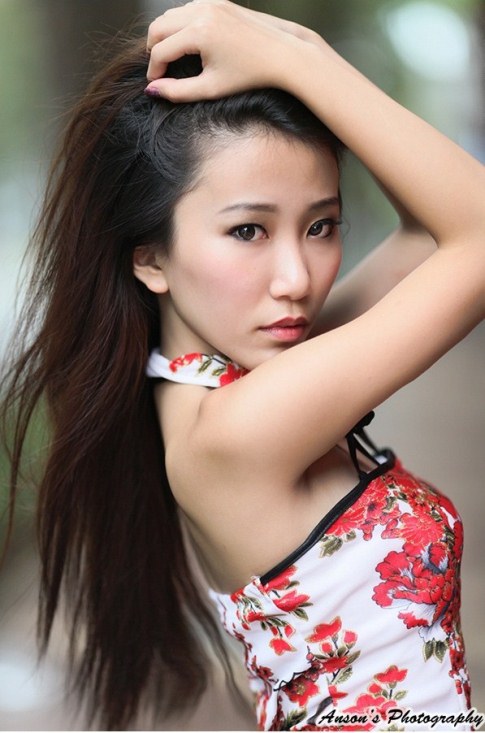 Francesca Soh shares her deepest darkest secrets, her indulgences, and her addictions.
Francesca Soh is a stunning 21 year old model/ Business management student at SIM RMIT, but don't be fooled by her feminine front, she has a really boyish side of her! She is a LAN gaming lover, with her favorite game – Left 4 Dead 2! Who would have guessed this pretty lady would rather play Transformers Toys and Sports cars over barbie dolls & prefers to have a beer over red wine!
What would you like our readers to know about you?
I work part-time for events while modelling and majoring in business management. I love to visit different restaurants around town to try out different dishes, which means that a man who can cook will definitely interest me. It can be pretty exciting stepping out of our comfort zone to experience the world in different settings, that's why i love to travel too. Although I am Packaged Petite & Polished I can chuck down more than your average girl at Buffets, usually attacking the oysters in the appetizer section. I love exotic delicacies like a fat kid loves cake =p.
I feel fashionable when i'm…
I would describe myself as someone who is adventurous, compassionate, narcissistic, bubbly, witty and also fun-loving and i would wear something that suits my personality and I feel comfortable walking in it.
What or who are some of your biggest fashion influences?
I am a big fan of Audrey Hepburn. To me, she's like the true icon of simplicity & timeless beauty. In a society where men are obsessed over women with full hips and a full chest, and being quite petite myself, its really great to know that girls like Audrey Hepburn with small frames can also look beautiful. She has given me great inspiration to maximize what I have and to be confident and comfortable in my own skin. True laddies wear femininity and can pull off vintage. Personally i love anything Vintage.
If it was the night you were to meet the man you were to marry what would you wear?
I would dress in something feminine, classy and a little sexy to come across as a woman of class. Because most good men marry ladies, not trendy tarts.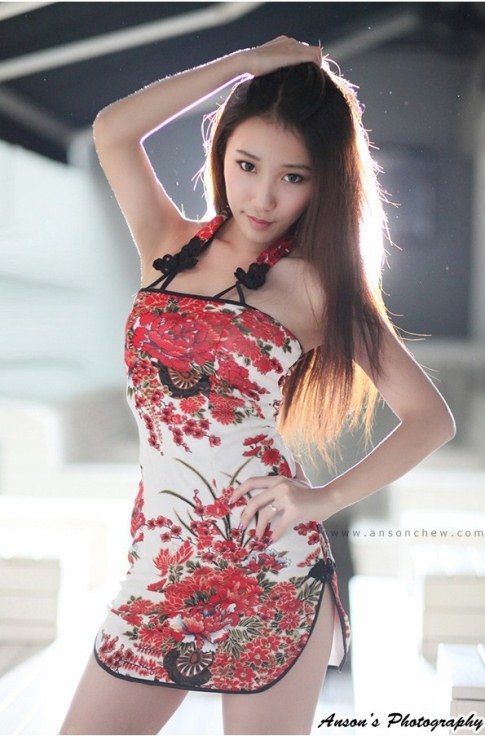 What is sexy to you in a man?
His wits and charm. Because it keeps me perpetually captivated and I guess that's important. Added points also go to a Man that can cook for me & satisfy my insatiable taste buds.
Do you have any personal beauty tips/ regimes to share with our readers?
Nothing in the world comes for free, true beauty takes effort. Sleeping on time & constant work-out in gym are the best beauty solutions. And here's my fashion tip to you girls out there: Every girl is different. So never follow fashion trends blindly. It's important to know what is your body well so that you can choose clothes that will bring out your best asset.
What are your deep dark secrets?
I've a crush on my friend's boyfriend before. But it didn't lasted long and i just kept it to myself all this while.
Which fashion store could you spend the whole day in?
Being born in a shopping haven where there are an abundance of fashion stores all around, its almost impossible having a favorite. So here are a couple of places that you can find me at when I'm out shopping.
1) Bags – I believe it is every girls' dream to owe a designer handbag and that includes me. Currently, I think Salvatore Ferragamo and Prada have that extra ooze of opulence and extravagance that never fails to cheer my mood and make me delighted to part with my money. When you feel good, you look good.
2) Shoes – Thats probably the most important accessory for every woman. It not only brings out the confidence but also speaks volume of the person's character. Sarah Jessica Parker is probably my idol when it comes to heels, but until I'm rich, my shoe fetish is fed by Charles & Keith. That's the best place to go when you're looking for classy heels at affordable prices. If you're not the kind to fancy crowds like me, be warned not to go during sales period cause all the outlets will be swarmed with people and it really spoils the experience when you see those pretty shoes being thrown around.
3) Clothes – Despite splurging on shoes and bags, I'm a value-for-money shopper when it comes to clothes. This is simply because I rather have a large variety so that I can wear something different everyday. I tend to frequent KAI at Far East Plaza and love checking out flea markets for good buys. Using my Macbook Air to shop online is also my new hobby! There are so many online blogshops popping up these days that its even more difficult to keep up with. Online shopping is certainly catching up as the latest shopping trend for youth these days because its supper convenient.
Any addictions?
I'm a shopaholic. 3/4 of my life is spent shopping & mostly on shoes.
What are some of your indulgences?
Facials, SPAs and Shoes. I guess these are the 3 things i can't live without.