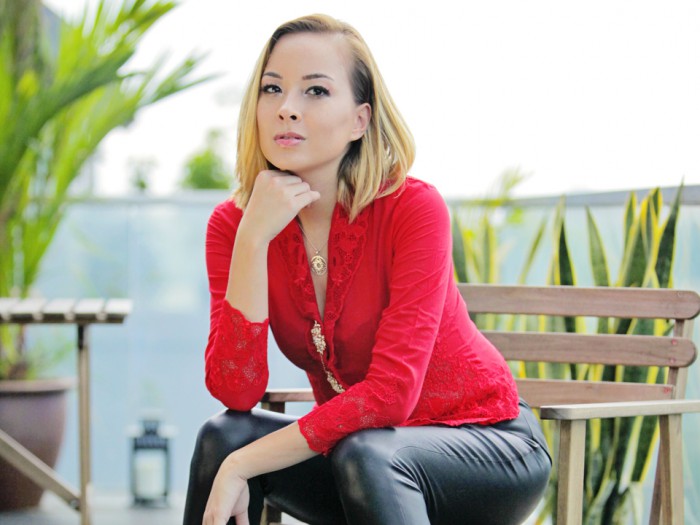 WardrobeTrendsFashion celebrates SG50, bringing to you an exclusive photo-shoot and interview with Choy Wan. Combining brains and beauty the former MTV VJ  now treks the world as a PR specialist discovering amazing places and bringing back food and recipes from the most far flung places for her chef alter ego #LifeofChoy.
The half Norwegian half Chinese beauty calls Singapore home and is as fashionable as she is down to earth.
She is a part of the Modern Nyonya Photography Exhibition by Straits Canopy (Follow and support them!) which celebrates fearless and inspiring women in Singapore. Here she is photographed wearing graceful and feminine kebaya tops while still rocking the strength of a modern day woman. Read on for a little insight into what makes this striking woman tick.
Kebaya tops and Peranakan accessories designed and made by Raymond Wong of Kim Choo. Hair and make up by Pippin Emerald. Photography by Suasti Lye.
Read the full interview and see the rest of the photoshoot below.
(Photos to be credited to "Suasti Lye for WardrobeTrendsFashion")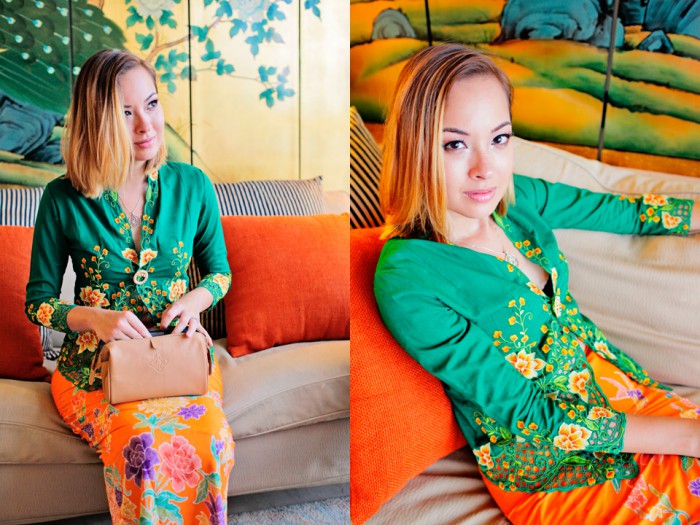 If I had….
More time as a single, unmarried woman I would have travelled the world with my best friend for a year, stop by a place like Peru and do community work for a few months. Just to completely get out of our comfort zone and be enriched by all that we see and do.
I could not contain my excitement when
I was in London a few weeks ago and I saw that the Bread Ahead Bakery in Borough Market conducted baking classes! I signed up right away for the French Baking workshop, and there was only one spot left so it was completely meant to be.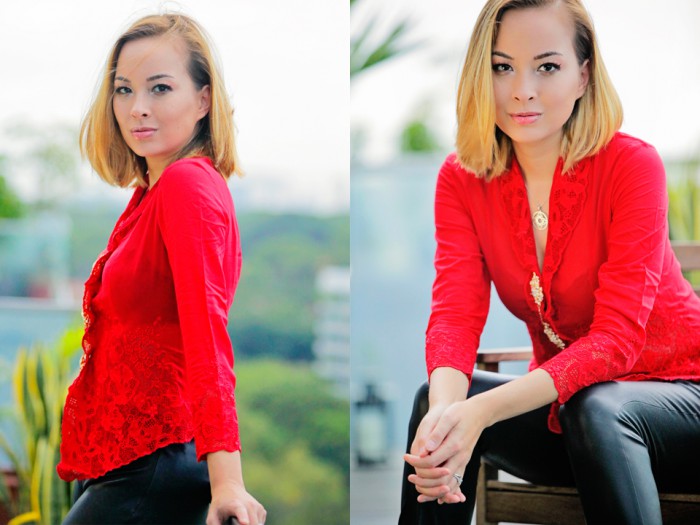 You have delved into many different and exciting areas of work. Do you think that women can do it all?
I think if you're a woman who does not yet have the responsibility of children, than I think you can do it all. Grow a career, travel the world, indulge in a spontaneous rendezvous and enjoy all kinds of hobbies…
I personally feel once I become a mother, raising my children will become a top priority, and I have to somehow fit the rest of what I love to do around it. I'm not saying that my children will be my one defining moment, as I believe a woman is a like a diamond with many facets and children are just one of them, but I think some things may have to give way and certain sacrifices will have to be made.
I also feel each woman handles things differently, so how they choose to balance their time between career, children, friends, travel and everything else is within their own personal benchmark. Women are easily judged these days on what should be done right or what they're doing wrong by too many voices. We are just all trying to carve our own path in this world and as long as it's one of content within your own circle of trust, that's all that matters.
You are a part of the Modern Nyonya Photography Exhibition – what does being a Modern Nyonya mean to you?
Being a Modern Nyonya means being a woman that celebrates tradition, culture, and diversity while working towards her own personal goals. Singapore a great example of what a Modern Nyonya is, a country that advocates modern living yet still self-preserves architecture, art and customs of all the different cultures that co-exist here till this very day.
It's very much reflected in the food, festivals, exhibitions and celebrations that go on day in and day out amongst the people and residents of Singapore.
With that explained, similarly a Modern Nyonya is a woman that is based on those characteristics. She takes the initiative to be educated, make a stance for herself and keeps herself independent. Alongside those qualities, it's great to have the grace and knowledge of traditions.
Preserving things such as family recipes, language, customs and certain practices alive should be vital because that is the heartbeat of one's culture and family. They define our roots and can be the catalyst that connects people, not just amongst our own community, but also to others that are of a different culture and practice.
This truly makes a great basis for the Modern Nyonya, within a melting pot of individuals, therefore I am a Modern Nyonya to the core.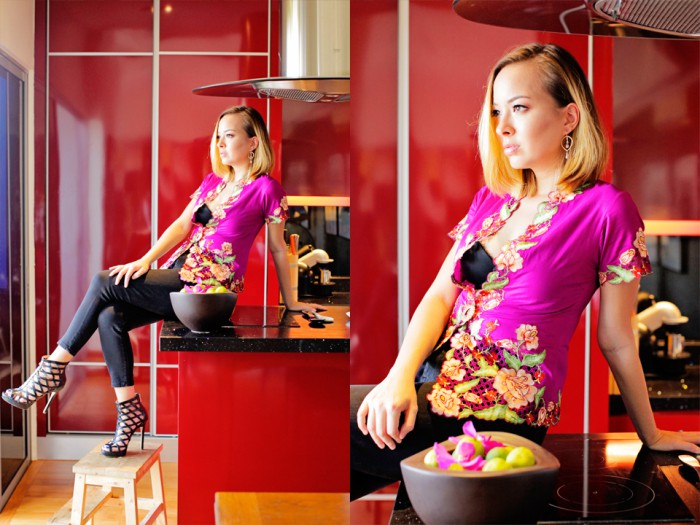 Nothing beats?
Inspiring others with your life stories. Doesn't need to be the biggest or tallest story in town, but knowing that whatever challenges or questions they face, and you having the experience to share your knowledge with them and becoming that outlet to provide them insight, can be a very rewarding feeling.
I'm the youngest in my family, so when there are moments I become a 'jie jie' to someone, it's just wonderful. Likewise when there's an individual being a mentor to me, I delight in learning from them and seeing things from a different perspective.
There is no place like
Home! As cliché as it sounds, nothing better I love to do then going home to the warmth of my home and the sight of my husband before we both chill on the couch with gin (Monkeys 47 gin please) and tonics and watch horror movies or the Vice Channel on Youtube.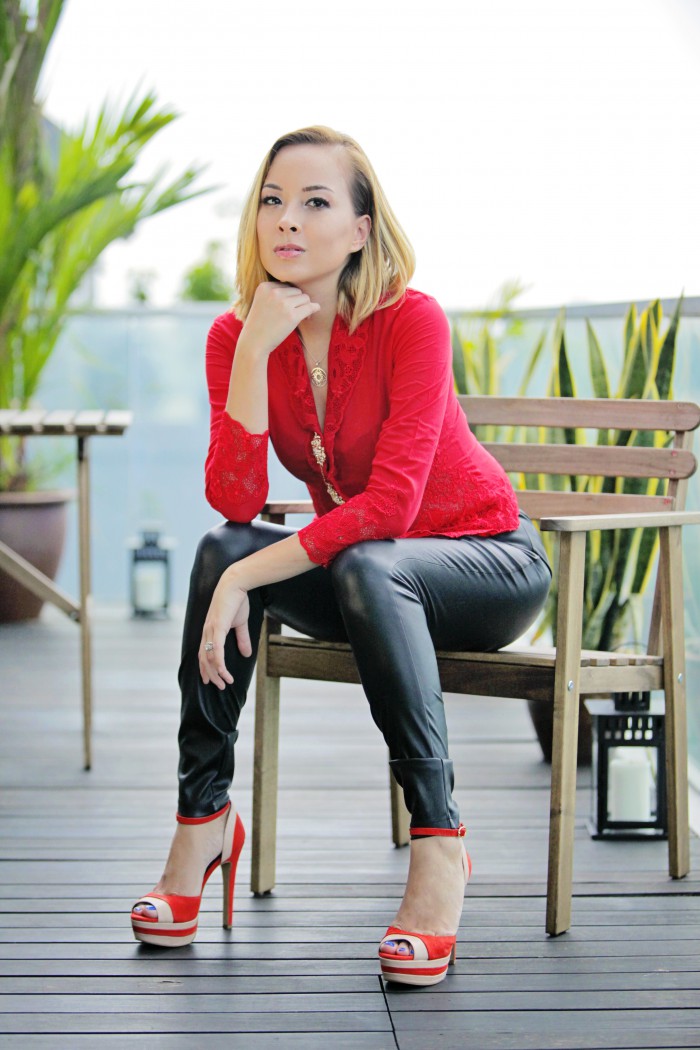 My favourite
Thing to do is cook and host dinner parties for family and friends at home. I just enjoy the entire process of preparing something from start to finish with my meals, and this may be from a recipe or something I decide to make on instinct.
I'm not a believer of short cuts, I make everything from scratch including my own bread, to gravy, cake, and I'll even roast a whole turkey or two during Christmas. My joy in life ever since I was young is to make home-cooked meals and relish seeing my friends and family enjoy it, and this is something I will continue to do for the rest of my life.
No dish big or small is difficult for me, so if you get an invitation to my home, don't feel guilty or 'paiseh', just enjoy it and remember to bring a bottle of wine!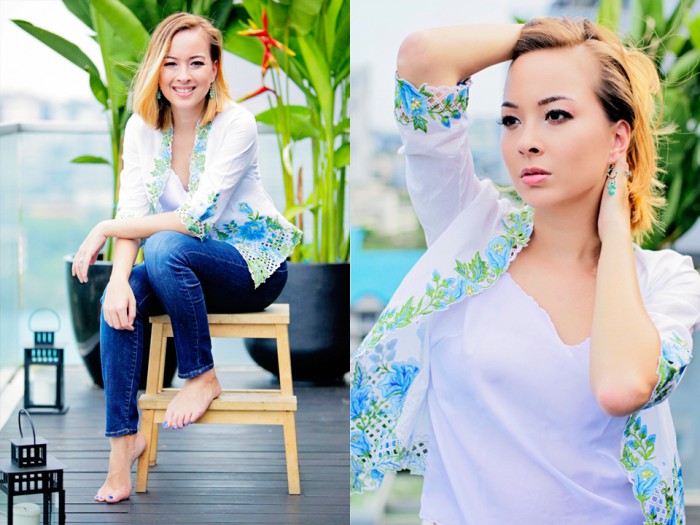 As you are so well travelled which places are on your top five bucket list?
I'm dying to visit the following places:
Mozambique – Reputedly has the most beautiful white sandy beaches in all of Africa, and the bluest ocean views.
Kenya – A dream of mine to see the animal migrations of the Serengeti.
Colombia – I dated someone from here when I was in university, and his tales of the food, culture, sights and 'El Dorado' has left me intrigued.
Scotland – Have you seen the view of the Scottish Highlands and its coastlines? Mind-blowing.
Mississippi (USA) – New Orleans, the heart of voodoo and Creole culture, which I'm fascinated by!
My weakness
Are my two lovely nieces Leala and Siena. One look from their eyes and hearing them call me 'Ah Yee' just makes me go to pieces. Children project love of the purest kind, and they both are my darling angels.
I believe in…
God and a spiritual universe; that our beliefs co-exist together on different dimensions. Ultimately as my Cantonese Peranakan grandmother once said, Heaven has eyes, and as long as you do good and you don't mean ill will to others, you'll be alright.
Food is the way to…
A Man's heart! Haha! My cooking I can confidently say has never failed me in that department. But seriously, food is also a way to bring people together.
It's a great conversation starter at the dinner table with family and friends. It also encourages and improves the social and communication skills of young children to adults, which I think is crucial for building bonds as a family.
Overall, it's the joie de vivre of life. Live for good food, not the other way round.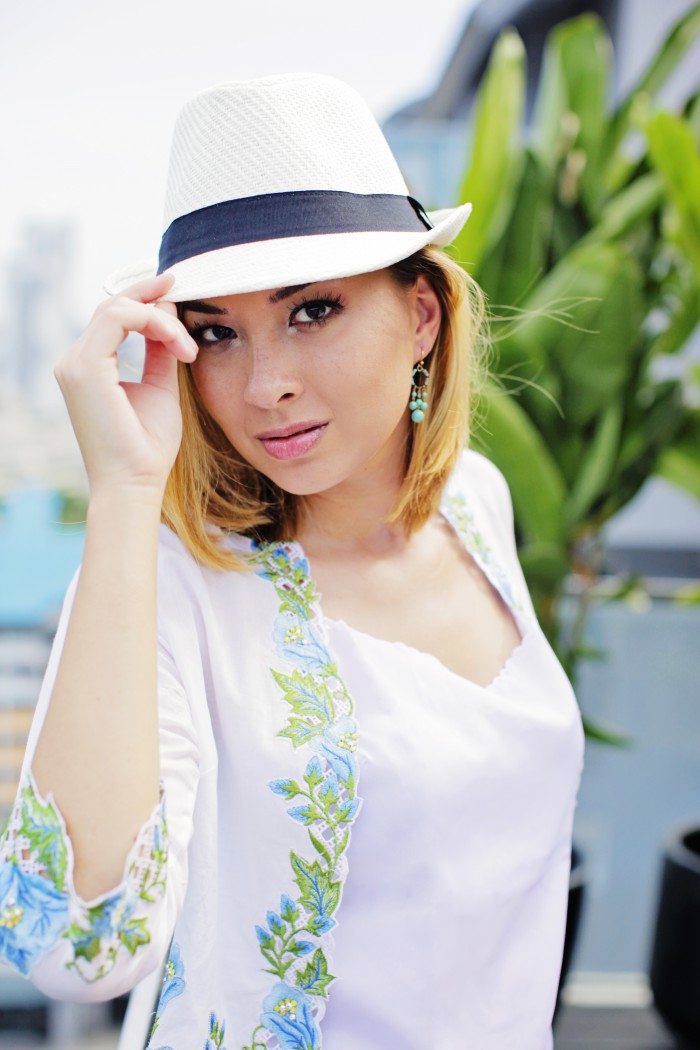 Go to style picks
I dress depending on my mood literally. I can do modern, bohemian, High Street or traditional depending on the occasion. However my safe go to pieces are a great pair of fitted dark blue jeans, a leather jacket (a must, invest in a great quality piece), tanks tops in black, white & grey, a 1940's style dress of the fitting kind and a staple I feel, a beautifully tailored cheongsam in either lace or silk.
If there's a last minute event or wedding, you can throw it on with a pair of heels and your grandmother's handbag with a slick lipstick for a timeless look.
Something no one else knows.
I'm an old soul. I love anything from the 1930's to the 1950's. I love vintage record music, antique jewelry, vintage posters and Singer sewing tables.
Whenever I travel, I keep an eye out for 2nd hand book stores and I can browse its dust covered shelves for ages. I also love dressing up in looks that resonate from the 40's and 50's sometimes, usually influenced from black and white photographs of my grandmother.
When I'm on the road, I love visiting museums and places that have a long and sometimes deep dark history.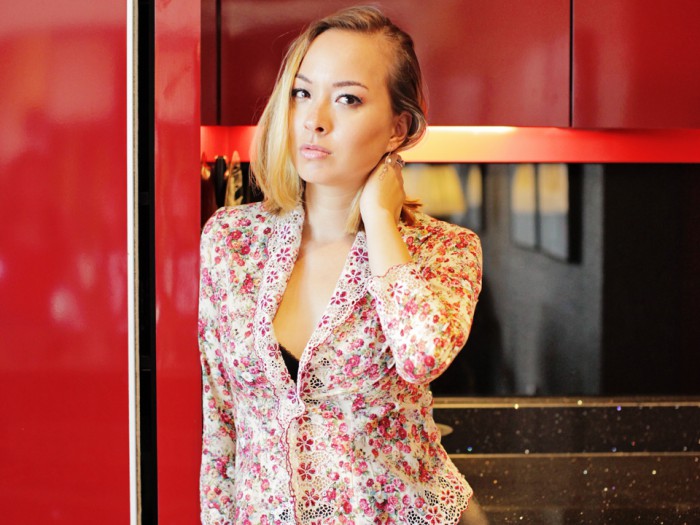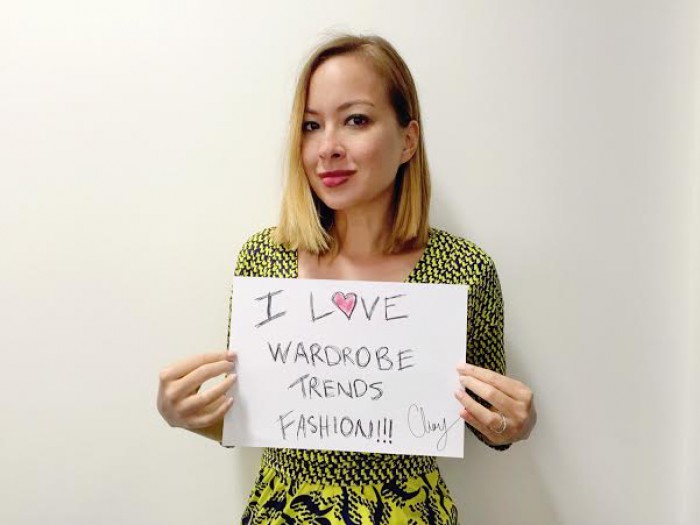 (Photos to be credited to "Suasti Lye for WardrobeTrendsFashion")