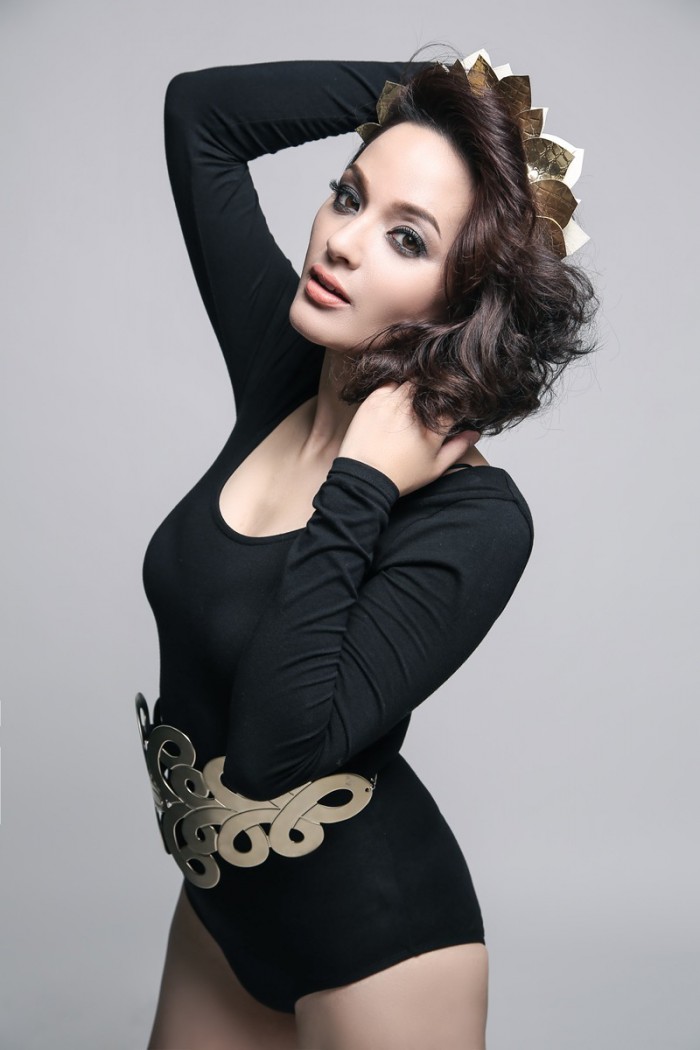 It's no coincidence that Singapore-born, Aussie-raised Simone Heng has come full circle to join the ranks at Class 95FM, Singapore's Number 1 English radio station,. Not a stranger to the radio DJ hosting scene, this trailblazer had made waves back at Perth's top radio station and an illustrious 5 years at Virgin Radio Dubai (2009 – 2014), Dubai's top English radio station. She has carved a niche with her international appeal, with lasting impressions from her TV appearance as host on CNN Go's Luxury special, Dubai in 2013. Her foray onto TV had landed her as the face of HBO Asia (2006 – 2008), Dove (2014) and Ponds Arabia (2012).
Simone's kaleidoscopic portfolio expanded with the launch of her DIY fashion blog (DIYnamicstyle.com) in 2012 and the spanking-new Youtube channel (Youtube.com/simonehenglifestyle) at time of publish. Her blog dubbed Dubai's Top 10 Must-View Blogs had captured the wit, whimsies and sensitive observations the doe-eyed Simone had thoughtfully put forth. Vanessa Emily catches up with this homecoming lass at the exclusive photo-shoot featuring pieces from Simone's blog.
Catch Simone Heng daily on Class95FM, 2 to 5pm.
Photographer: Daniel Ho from OneClickWonders
Creative director & Stylist: Vanessa Emily
Guest crew: Narelle Kheng, 1/4 of The Sam Willows
———————————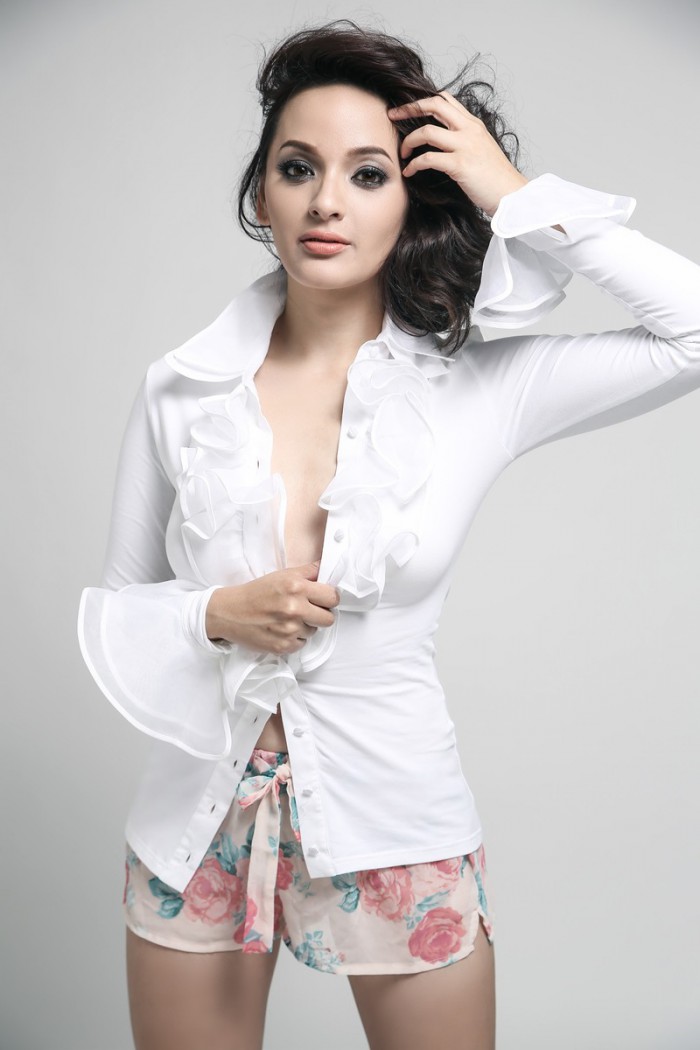 If I had…
A superpower it would be the ability to teleport myself anywhere at anytime.
I could not contain my excitement when…
Chanel first asked to dress me for the first time for one of their events.
When all else fails…
you have your friends.
Nothing beats…
A lovely glass of wine, a great movie and the person you love.
When I was…
In my late 20s I truly believed that in life you could only count on yourself, that in life the buck stops with you but now I have discovered that your truly good friends will always be there for you.
There is no place like…
the apartment I just bought in Australia. Knowing how hard I worked to buy it on my own really makes it so much more valuable to me.
My favorite…
Place in the world is a little village in Switzerland I used to live in when I was 18.
Your top 5 top bucket lists?
I actually don't have a bucket list. I feel I have done so many cool things because of work. I would still like to visit Cuba, Japan, Spain, Korea, The Maldives and Scandinavia. I try and tick a country off the list every year.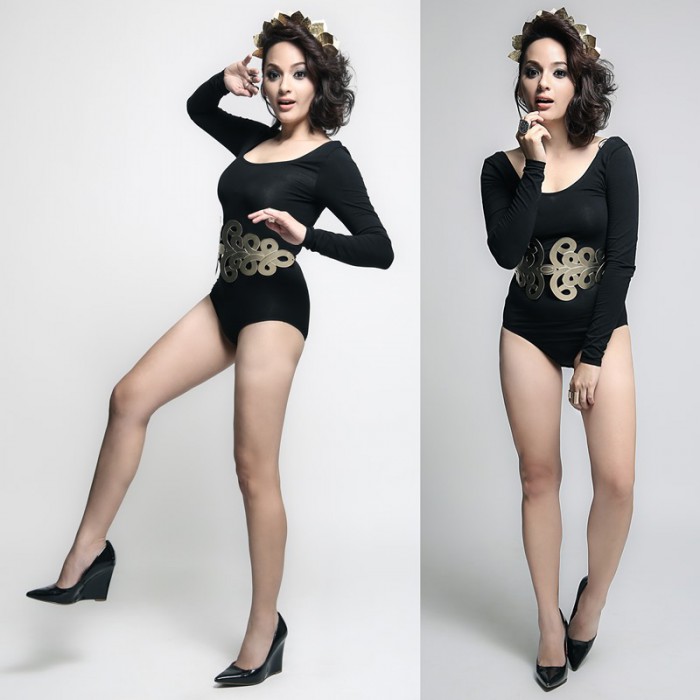 9. My weakness…
10. Who are your biggest musical influences?
I love music, you should see me in the studio singing along. I actually regularly post videos of myself lip synching at work. I would say old school artists like Bill Withers, Marvin Gaye, Curtis Mayfield, Bob Marley, Paul Simon and George Benson always make me happy. For me, these artists are timeless.  I also have an unhealthy fascination with Mariah Carey's voice. I also adore the 90s, Diana King "Shy Guy", Ace of Base "The Sign" and Arrested Development "People Everyday" get me really excited, I love working for a station that plays this sort of music.
Who are your biggest fashion influences?
It depends on my mood, I am looking to go platinum so at the moment I have an unhealthy obsession with Gwen Stefani's dark eyes and light hair with red lips. Audrey Hepburn and Chanel are also massive faves. Since the shoot we did I now have a pixie crop.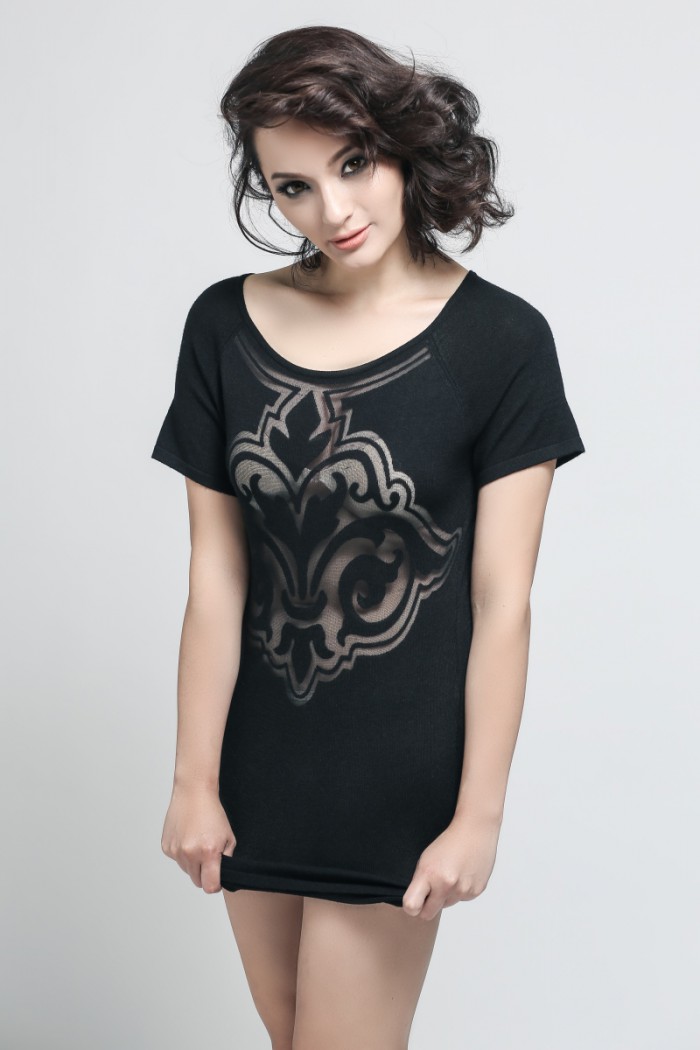 What turns me on the most…
A man who is both intelligent and good looking and has his affairs together. Hugely hard to find it turns out! LOL
Given the opportunity in your career, who would you love to work with?
I've been really lucky to work with some of the best in the radio business globally but I would still love to interview Jennifer Lopez. Her personal branding  fascinates me.
I hope to…
have total financial independence for the rest of my life.
What do you love most about your job?
I love the variety. I love not having a job which is the same every day. I like the shooting, the press, the events and the producing and execution of my show.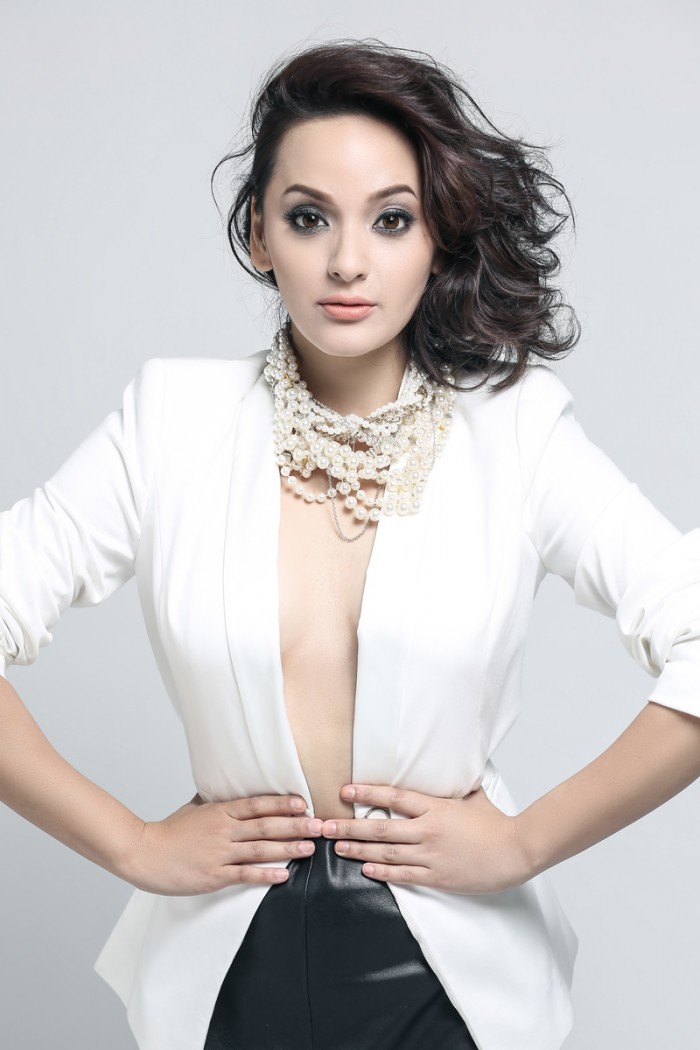 ——————————