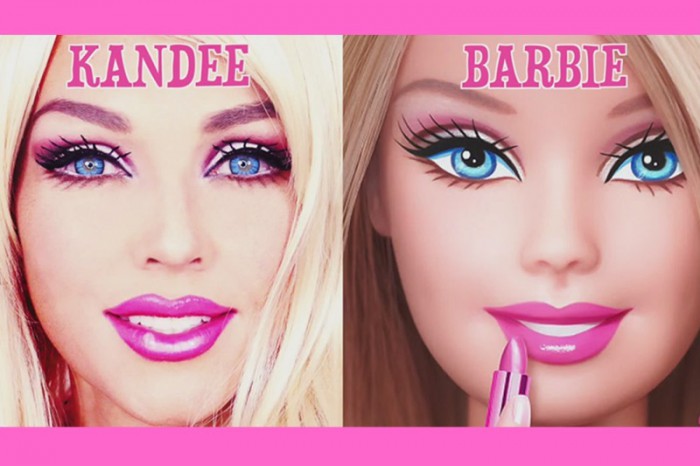 Makeup artist Kandee Johnson transforms into Barbie
Makeup artist and Youtube star, Kandee Johnson, shows the power of makeup with a recent video where she transformed herself into Barbie in less than 90 seconds.
The time laspse clip shows the brunette go to blonde with the help of a wig. Kandee then highlights and contours her face along with pink blush. The makeup artist got the perfect Barbie eyes by popping in blue contacts and using white eyeliner to enhance the look. Finally, she took on a bright pink lipstick shade for the full  look.
In another video, Kandy transformed into 'Orange is the New Black' star Ruby Rose complete with a neck tattoo using eyeliner and false shaved lines in her hair.