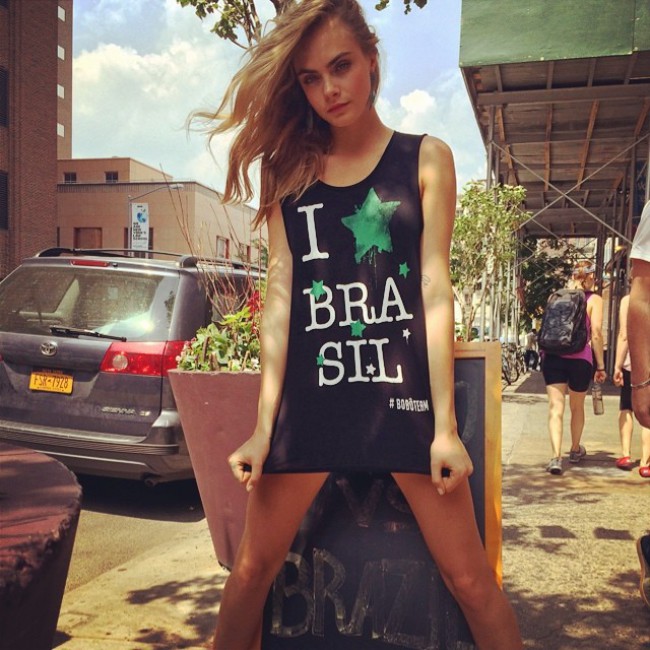 British model Cara Delevingne is making headlines once again after a recent Vogue feature written by Plum Sykes that came across as less than glowing. Sykes writes that Cara fell asleep two times during her interview after arriving late to start with.
"An hour later I await Cara on a wicker lounger. I am definitely relaxed enough for the interview," Sykes writes of the Burberry model. "I read a magazine, have some tea, look at the time. Fifteen minutes pass. No Cara. Half an hour. Finally a masseuse appears and whispers to me that Cara has fallen asleep."
Being known to fall asleep during a profile with Vogue of all magazines is not exactly what anybody wants written abut them. However, Sykes notes that Tim Walker who shot Cara for multiple Mulberry campaigns says "she slept for seven hours on one Mulberry shoot."
The model, who recently went to Bali to shoot a jewelry campaign, had plenty to say on her Twitter account about the feature. "All I can say is that I work extremely hard and 'sleeping' is proof that sometimes I work too hard. I apologize for being so ambitious," her Twitter reads. "This just shows that the fashion industry is not the most understanding or compassionate of industries," she goes on to say.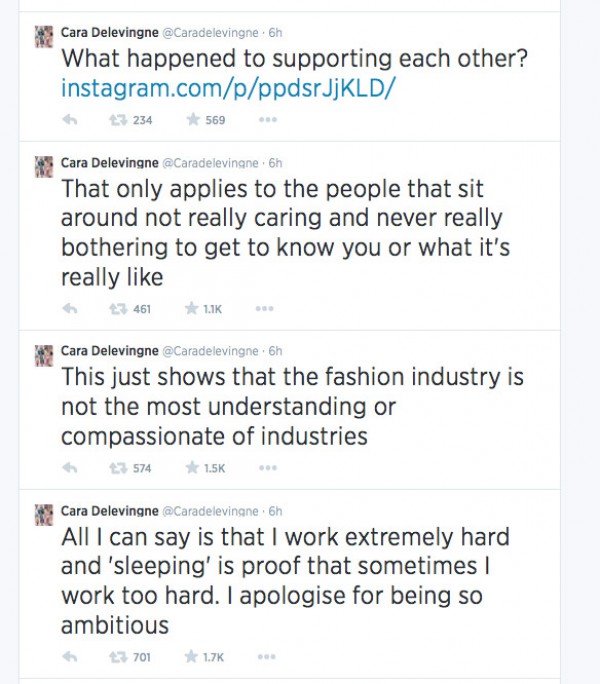 Do you think Cara should be angry about the feature?