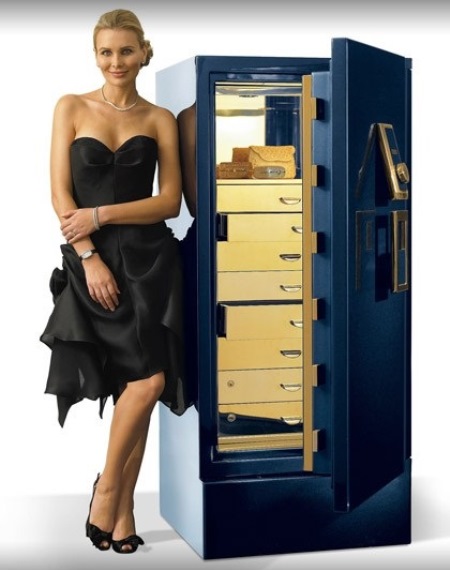 Never mind the thick wads of hundred-dollar notes or the jewellery that it is designed to store in its interior, the Traum Heirloom Safe is an ultra expensive storage facility in itself.
Inside the safe, there are rows of drawers to stow away your precious heirlooms. You can specify the number of drawers for your storage needs, as well as the safe's interior lighting.
Traum will also listen to all bespoke requests you may have, from the exterior finishing to the placement of the lock, and build a safe to your specifications. The safe can also be connected to your existing security system for that heightened sense of "invincibility".