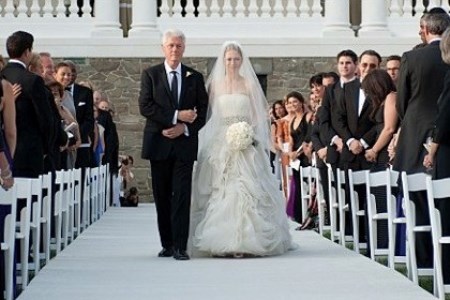 In what was the American social event of the year, Bill and Hillary Clinton's daughter Chelsea married this weekend in a lavish ceremony which reportedly cost between $3-5 million.
The only child of the former U.S. president and current U.S. secretary of state, Chelsea wed Marc Mezvinsky at Astor Courts, an historic 50-acre estate about 100 miles north of New York City in front of about 400 people.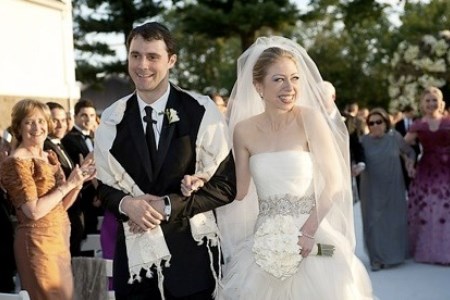 Bill and Hillary Clinton said in a statement: "Today, we watched with great pride and overwhelming emotion as Chelsea and Marc wed in a beautiful ceremony at Astor Courts, surrounded by family and their close friends."
"We could not have asked for a more perfect day to celebrate the beginning of their life together, and we are so happy to welcome Marc into our family."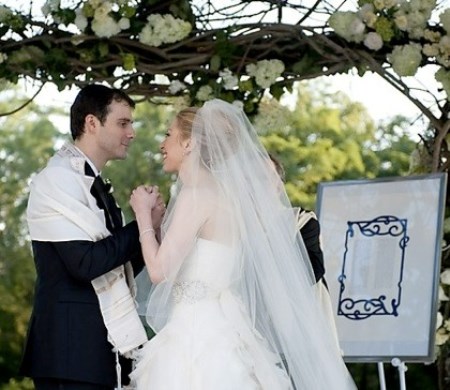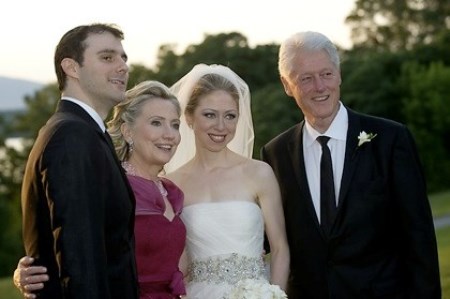 The guest list has been kept largely secret however spotted in attendance were Bill Clinton's former secretary of state, Madeleine Albright (above), actors Ted Danson and Mary Steenburgen, fashion designer Vera Wang (who made Chelsea's dress), and real estate scion and movie producer billionaire Steve Bing.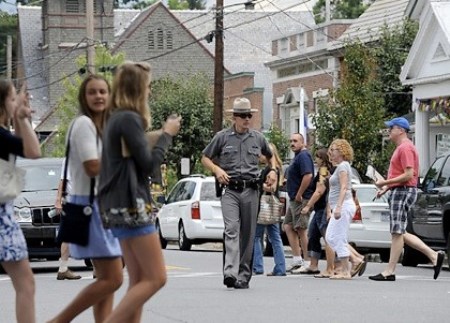 Hillary wore a plum-coloured Oscar de la Renta gown for the event which featured an 18-piece ensemble from New York (the orchestra of Jim Valli), $250,000 worth of flowers, and a meal catered by the St. Regis Hotel in New York. The gluten-intolerant bride also selected a gluten-free cake from La Tulipe, forming part of the total food bill at the ceremony which reportedly stood at $750,000.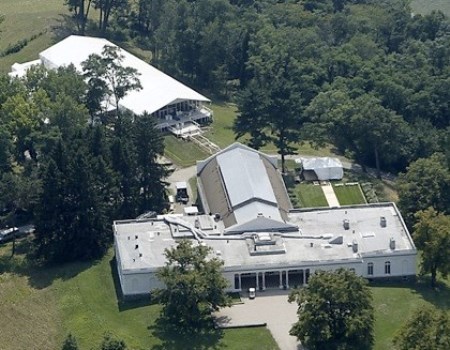 Another huge expense was security. A vast amount of reporters and onlookers went to try and catch a glimpse of proceedings which were very tightly controlled. Guests had to hand in phones and cameras on arrival, state troopers were brought into help keep order and airspace above the area was closed for 12 hours on Saturday.
(Sources: reuters, washingtonpost, cbsnews)