One Direction Fans vs. British GQ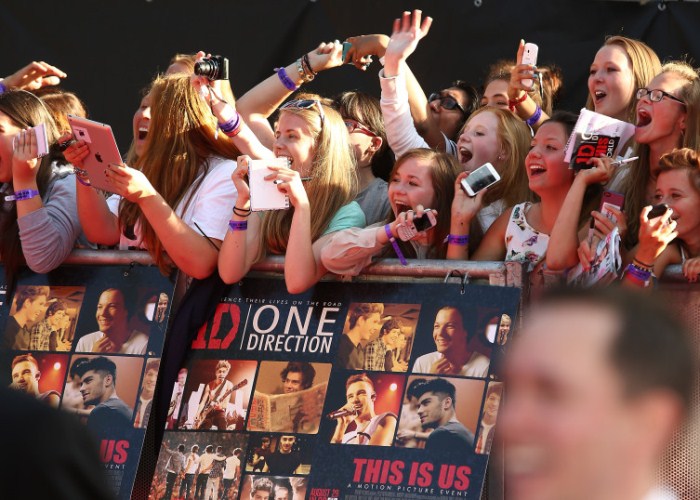 (Photo: Tim P. Whitby / Getty Images)
British GQ learned a very valuable lesson this summer: Do not piss off One Direction fans. The drama unfolded when Harry Styles was put on the cover of the magazine next to the text "He's up all night to get lucky." Horrified by GQ'squestioning of Style's morality, One Direction lovers went on the cyberbully defensive. GQ'ssocial media editor summed it up in a tweet, "We're up all night to get death threats." To which the band's fans calmly replied, "YEAH YOU F****** ARE SLEEP WITH ONE EYE OPEN DOUCHEDICKS".
Perez Hilton vs. Lady Gaga
(Photo: Michael Caulfield / Getty Images for MOCA)
Perez Hilton and Lady Gaga have evolved from best friends to viciously feuding on social media. Hilton has tweeted naked pictures of Gaga with the caption "People think I'm finished." Gaga tweeted that Hilton was "stalking" her when he tried to rent an apartment in her New York City building. Although Gaga did tell USA Today that the only reason she could think Hilton would move next door would be to blow them both up — which Hilton responded to by tweeting about Gaga's drug use to her parents — the pop star has asked her fans to stop sending Hilton death threats on her behalf. It all sounds very exhausting.
Chris Brown vs. Rihanna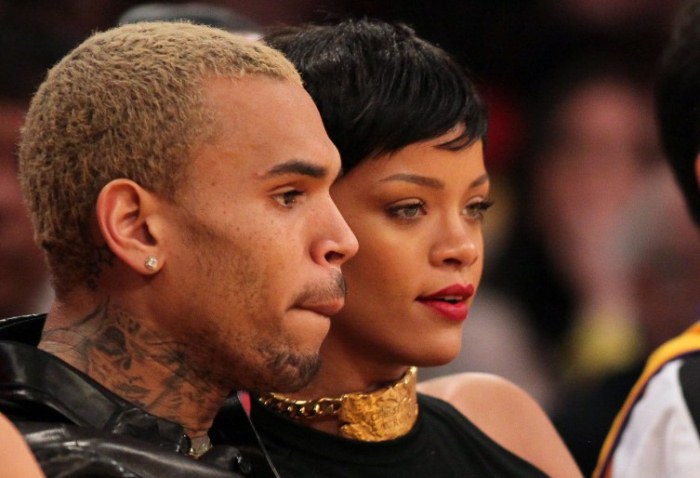 (Photo: Victor Decolongon / Getty Images)
Chris Brown and Rihanna have had a very tumultuous, very public relationship culminating (but certainly not ending at) Brown's 2009 arrest for felony assault. Over the past year, the on again, off again couple have subtly tweeted digs at each other to their millions of followers. In August, Brown tweeted: "How do u build a house without a foundation???? Friendship brings the trust and love stronger. You have to like a person to love them!"
Miley Cyrus vs. Sinead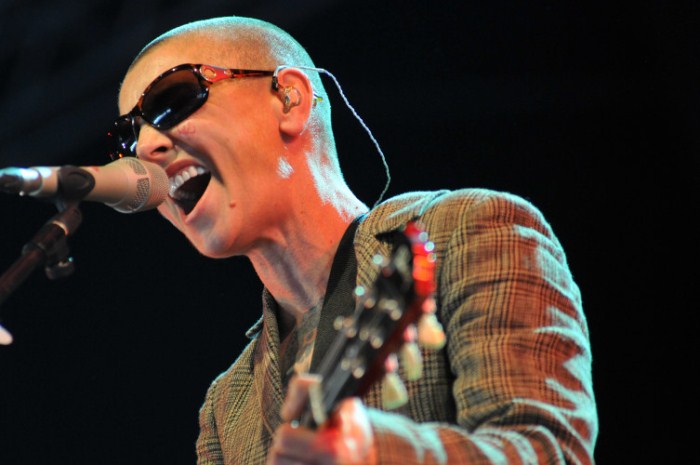 (Photo: C Brandon / Redferns / Getty Images)
After Miley Cyrus' infamous twerking exhibition at the VMA's, Sinead O'Connor wiggled her way back into the cultural spotlight by writing the younger singer a series of accusatory open letters proclaiming that unless she stop allowing the music business to "make a prostitute of you, " disaster would follow. This led to a social media battle in which Cyrus tweeted out O'Connor's past Twitter breakdown that led to psychiatric help. "Before Amanda Bynes … there was …" Cyrus wrote.
O'Connor then threatened Cyrus online with a lawsuit for trying to damage her reputation.
Amanda Bynes vs. Everyone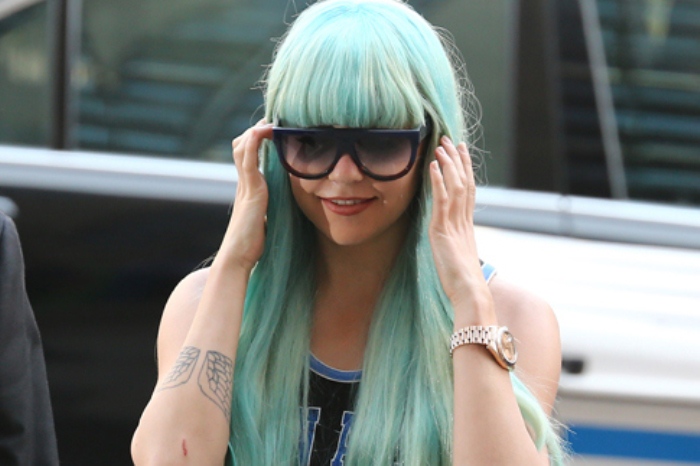 (Photo: Neilson Barnard / Getty Images)
Ex-teen star Amanda Bynes feuded with just about everyone on Twitter during the actress' very public breakdown on Twitter this spring and summer, which led to her hospitalization. This year, Bynes called Miley Cyrus, Drake, The Obamas, Jay-Z, Rihanna, Jenny McCarthy, Rupaul, Dr. Drew, Chritie Teigen, Lance Bass, Kid Kudi, Perez Hilton, Jason Biggs, Sarah Hyland, and Courtney Love all ugly. She also bashed news publications for posting "unapproved" photos of her. Right before her hospitalization, Bynes set a small fire in a stranger's front yard in Thousand Oaks, Calif.