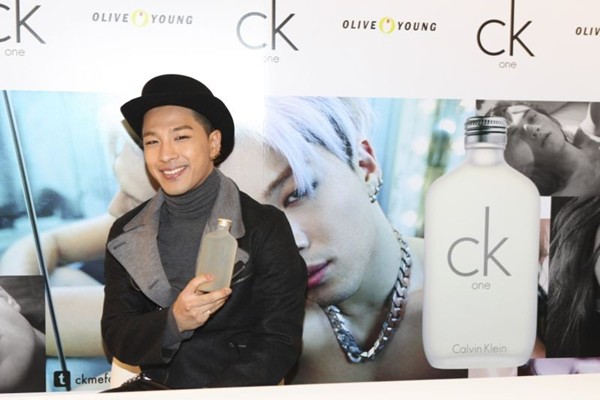 Musician and member of the group Big Bang, Taeyang, met with fans in Seoul recently to celebrate the 20th anniversary of ck one – of which he is currently one of the faces. The event washeld last last October at Olive Young in the Hongdae region of Seoul. Taeyang, who was wardrobed in Calvin Klein Jeans, signed autographs for fans who had purchased a ck one fragrance from the retailer.
Taeyang is currently featured in the new global advertising campaign for the ck onefragrance, which debuted in July. Shot by famed photographer Mario Sorrenti, the campaign celebrates the 20th anniversary of the iconic, original unisex fragrance. The campaign also reflects the cultural significance of individuality, self-expression and digital identity.
The original shared fragrance, ck one is a universal scent that is naturally clean with a refreshing point of view. A citrus sheer fragrance with a green tea signature, it is light and casual, and meant to be applied generously.