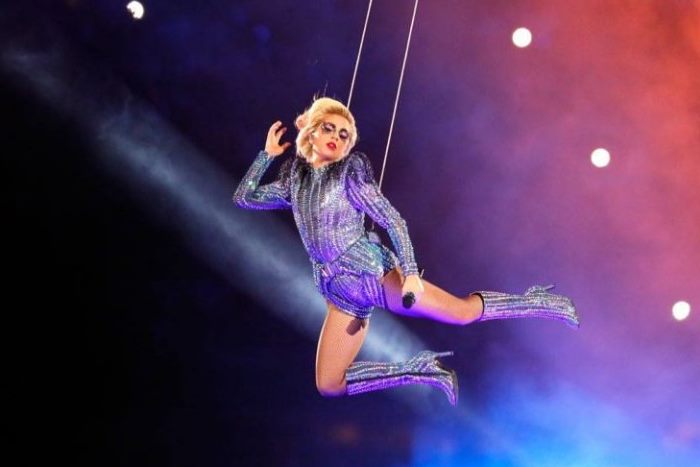 Lady Gaga performs at the 2017 Super Bowl wearing an Atelier Versace crystal-embellished bodysuit
After months of anticipation, Lady Gaga finally hit the stage for the 2017 Super Bowl Half Time Show. The pop star rocked out in custom Atelier Versace looks for her performance. Singing some of her greatest hits including 'Bad Romance' and 'Born This Way', Gaga shined in three different looks from the Italian brand. First, the 30-year-old flew on the stage in a beaded bodysuit with padded shoulders and matching boots.
For her second costume, Gaga topped her bodysuit with a cropped gold jacket decorated with Swarovski crystals and spikes. Finally, the singer's third look flaunted some skin with a cropped top mimicking football pads and embroidered hot pants. Gaga was even joined by designer Donatella Versace pre-show in her glittering bodysuit. Check out more images of Lady Gaga at the 2017 Super Bowl below!
————————————————————-
LADY GAGA IN VERSACE AT THE 2017 SUPER BOWL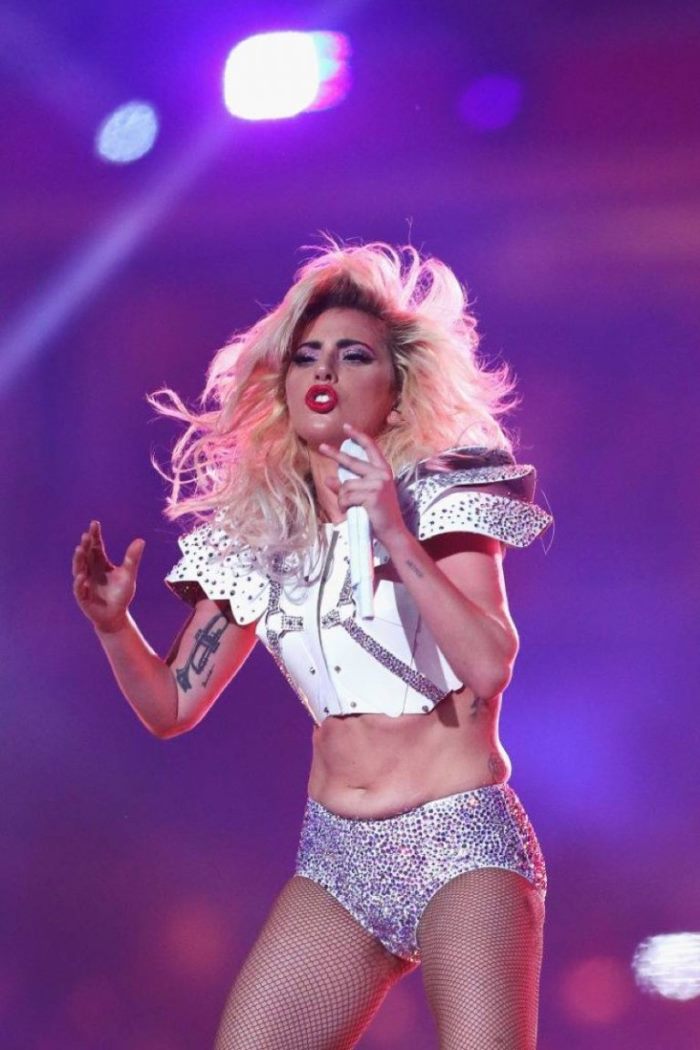 Performing at the 2017 Super Bowl, Lady Gaga wears embroidered hot pants and padded jacket from Atelier Versace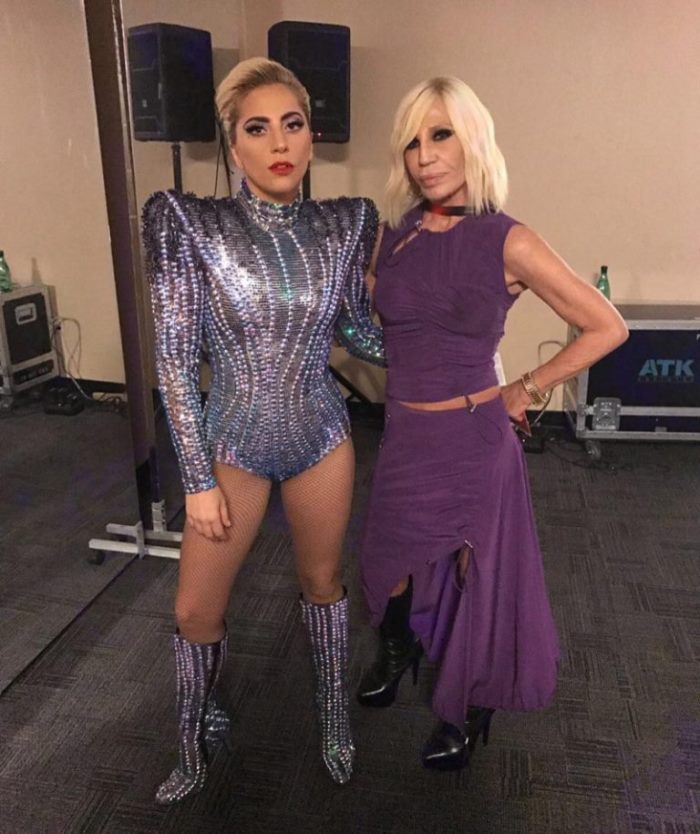 Lady Gaga and designer Donatella Versace at the 2017 Super Bowl. Gaga wears an Atelier Versace crystal-embellished bodysuit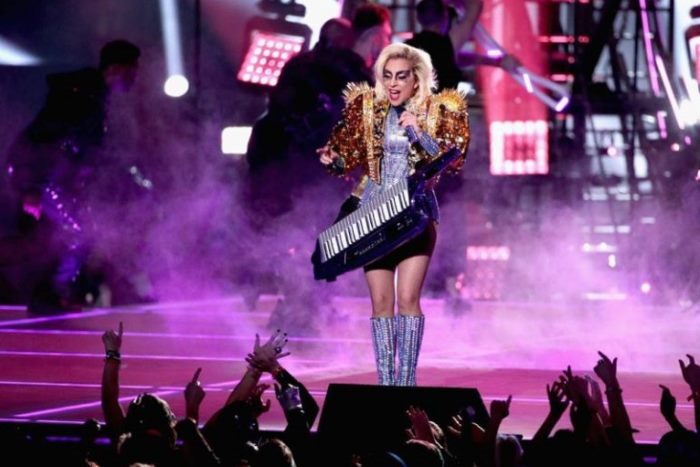 Singer Lady Gaga wears Atelier Versace cropped gold jacket with Swarovski crystal-embellished bodysuit