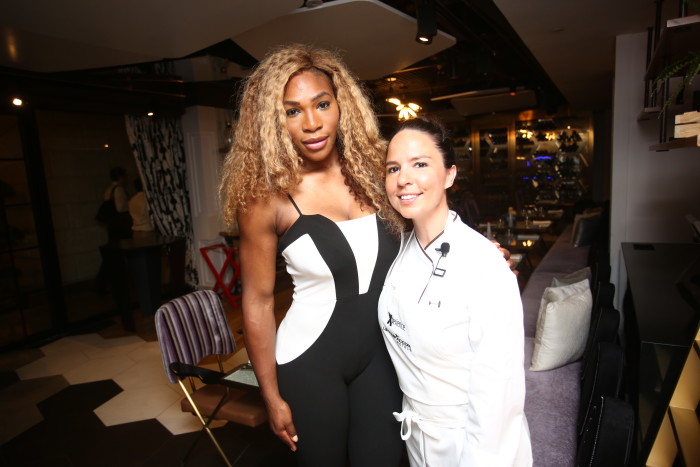 Serena Williams, Anne Cecile Degenne
Tennis legend Serena Williams last night hosted an exclusive event at Sofitel So Singapore for members of Le Club Accorhotels, the global loyalty program of Accor. The VIP event celebrated the world's #1 ranked women's tennis player and showcased her passion for France and French culture, with a Singaporean twist. As one of the most recognised faces in the world, Serena is a woman of style and passion and this intimate evening was a rare opportunity to get to know the person behind the racquet.
Le Club Accorhotels members mingled with the star over cocktails and canapés, and enjoyed a special Apple Tart Normand dessert created by Serena Williams together with the hotel's resident culinary designer and Sofitel So Singapore's first female hotel executive chef, Anne Cecile Degenne. The Apple Tart Normand is featured on the menu at the hotel's signature restaurant and bar, Xperience so you can now experience Serena's favourite dessert when you visit.
"Serena is truly a woman of class, style and beauty and helped us to create a magical evening for our valued members. She is a big fan of the hospitality Accor provides and we are honoured that she gave us some of her precious time during her visit to Singapore," said Graham Wilson, Chief Marketing and Distribution Officer, Accor Asia Pacific. "Blending French sophistication with Singaporean chic, the Sofitel So was the perfect setting for this beautiful event."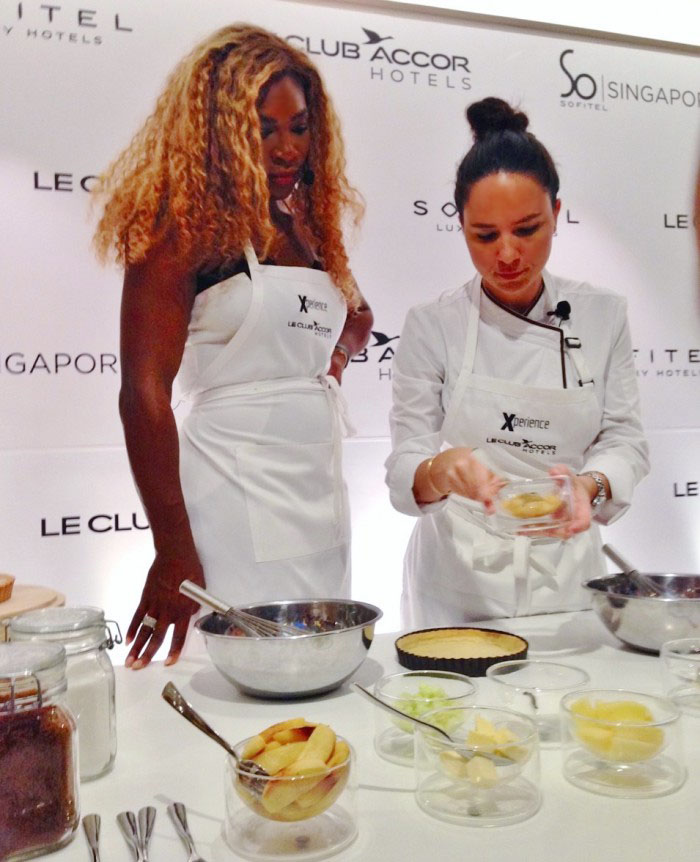 Serena Williams together with Executive chef, Anne Cecile Degenne making the Apple Tart Normand dessert