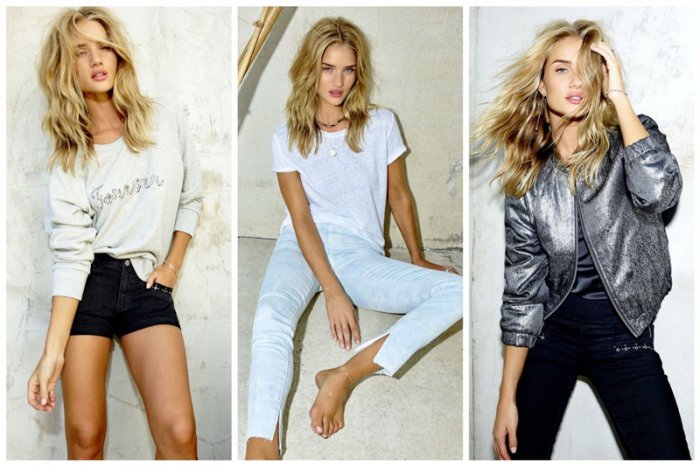 Just in: Rosie Huntington-Whiteley x PAIGE's clothing collaboration
After appearing as the face of PAIGE for several seasons, model Rosie Huntington-Whiteley has teamed up with the brand on an exclusive clothing collaboration.
Although PAIGE is known for its denim, Rosie offers up several different categories. From bomber jackets to night out dresses and jumpsuits, these pieces truly stand out. As for denim–embellished skirts, shorts and jeans are offered. Check out some of our favorite looks below, and see more at Nordstrom.com.
———————————————————————–
ROSIE HW X PAIGE CLOTHING COLLECTION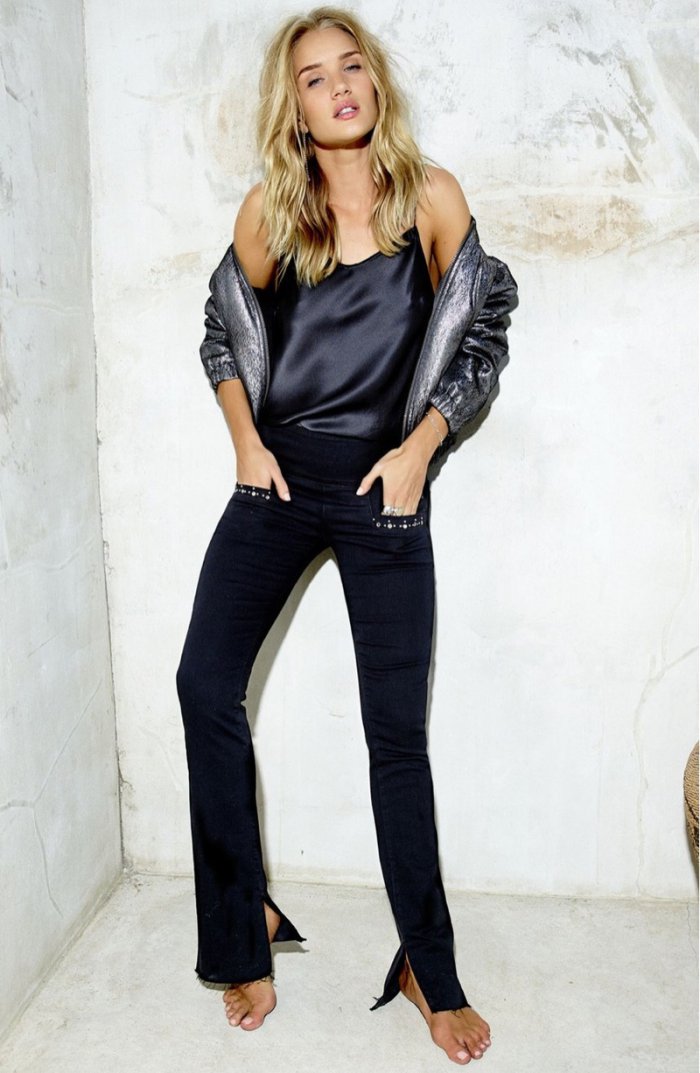 Embrace a rock and roll look – Rosie HW x Paige Kimi Bomber Jacket, Cicely Camisole and Shiloh Slim Flare Jeans in Onyx Embellished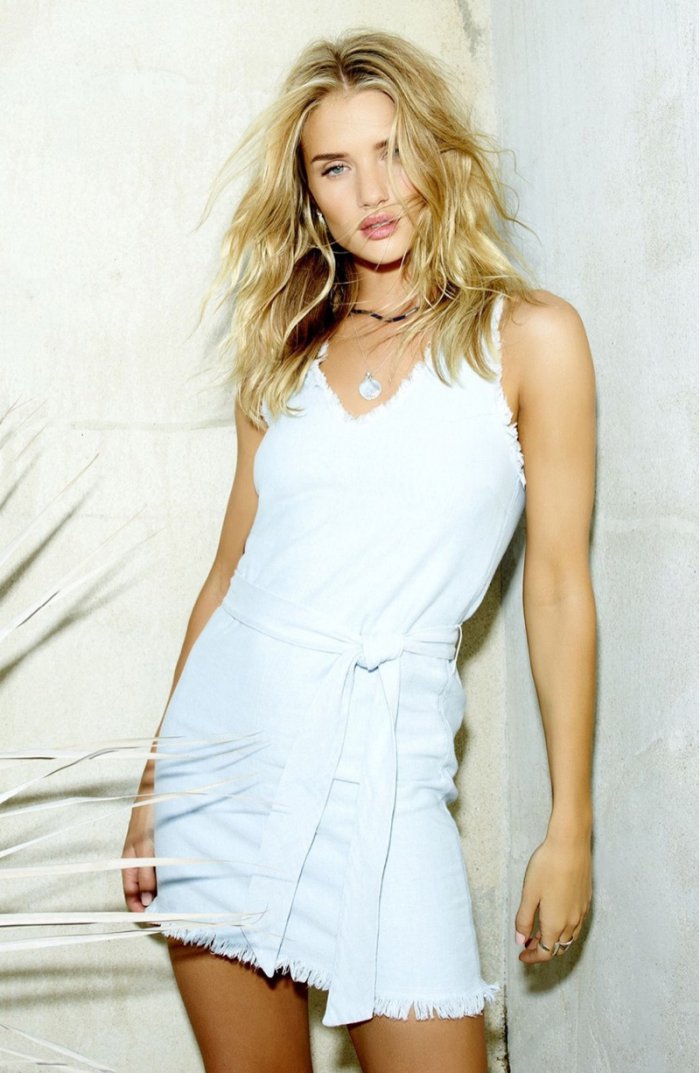 The denim dress gets an update – Rosie HW x Paige Geraldine Denim Dress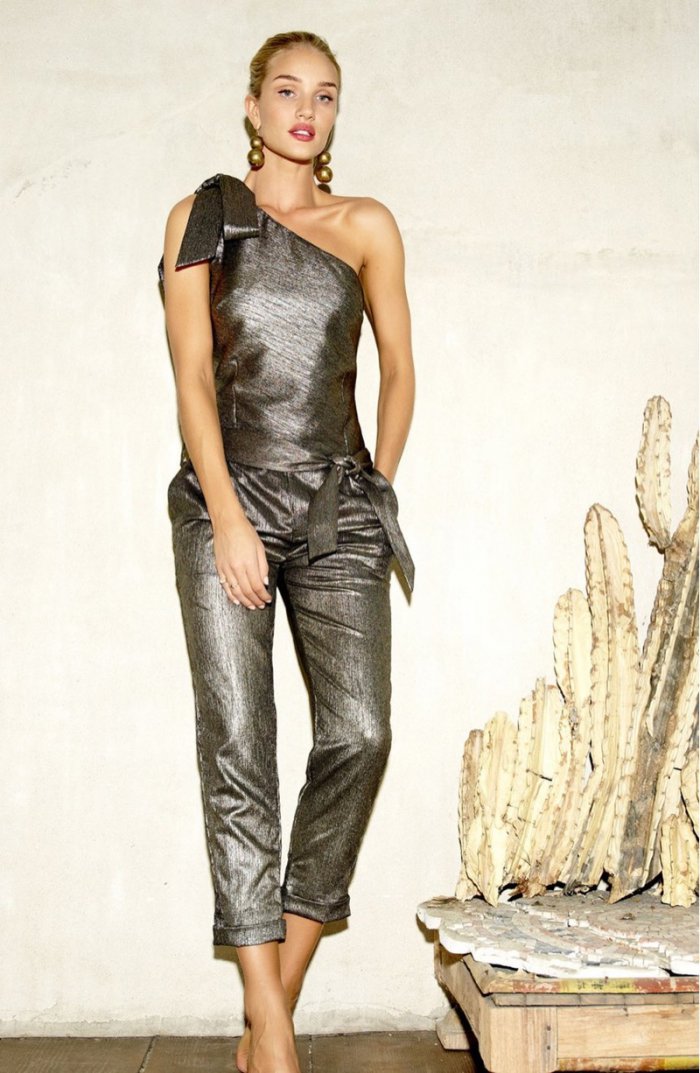 Shine in this cool jumpsuit – Rosie HW x Paige Maisie Metallic One-Shoulder Jumpsuit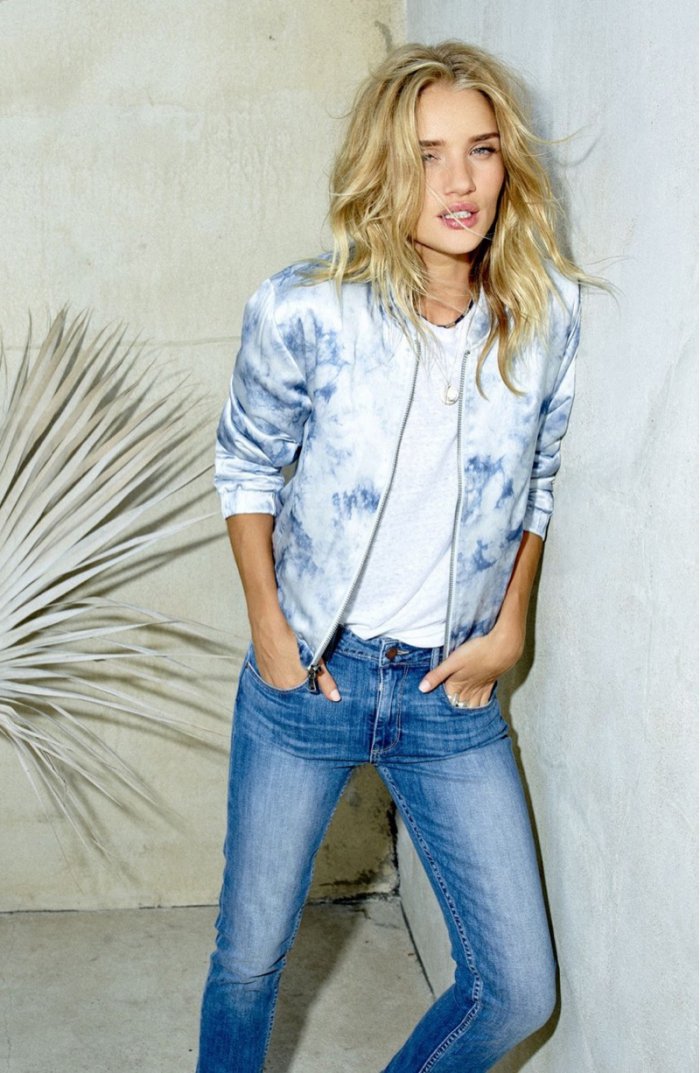 Rock a lightweight bomber jacket – Rosie HW x Paige Flo Silk Bomber Jacket and Astrid Relaxed Skinny Jeans in Rita
You can't go wrong with a sweatshirt – Rosie HW x Paige Forever Embroidered Sweatshirt and Anja Denim Shorts in Onyx Embellished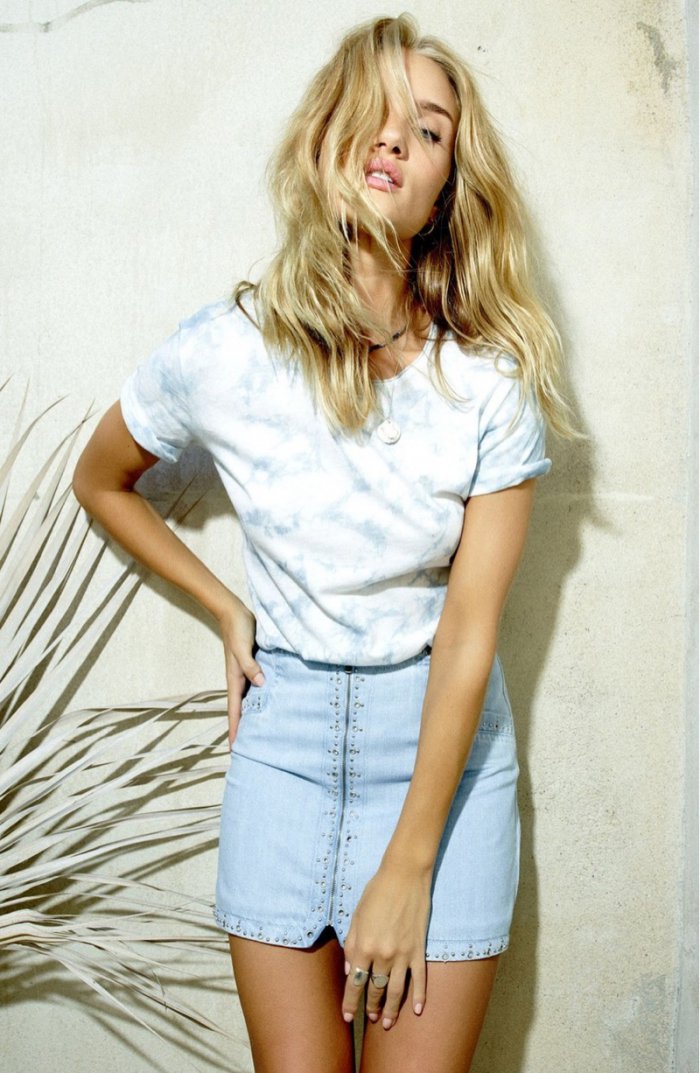 Sport a cloudy tee – Rosie HW x Paige Cassandra Cotton Tee and Hattie Zip Denim Miniskirt (Katie Embellished)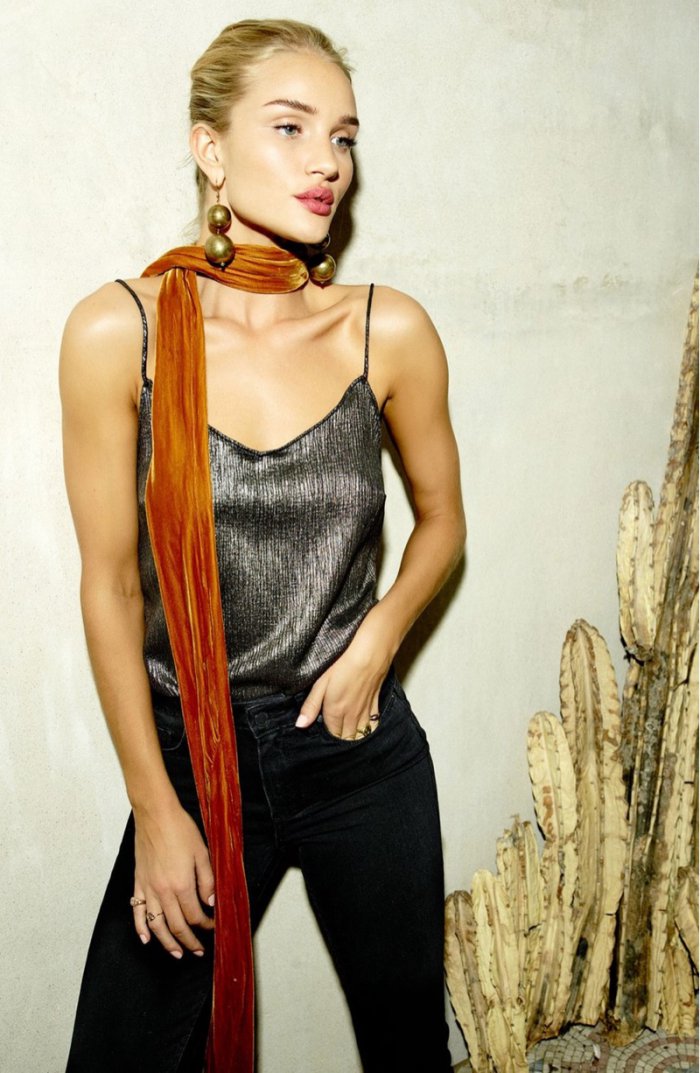 Channel the 70's in a sparkling top – Rosie HW x Paige Cicely Camisole and Transcend – Madeline High Rise Skinny Jeans in Black Dusk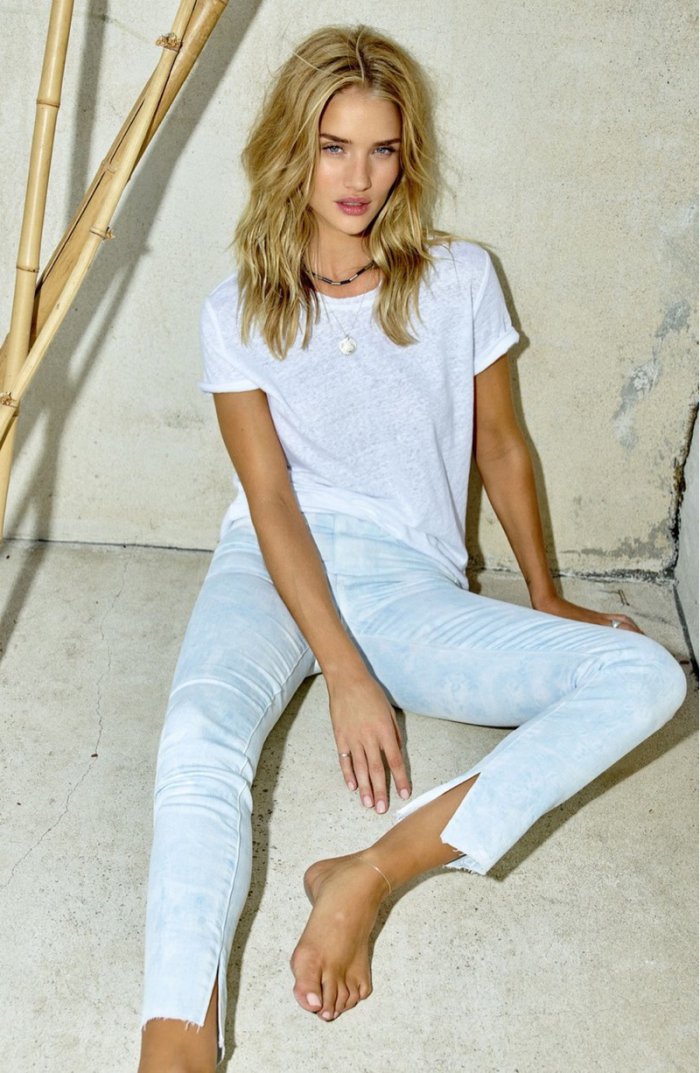 Rosie keeps it casual – Rosie HW x Paige Cassandra Linen Tee and Madeline Skinny Jeans in Skylar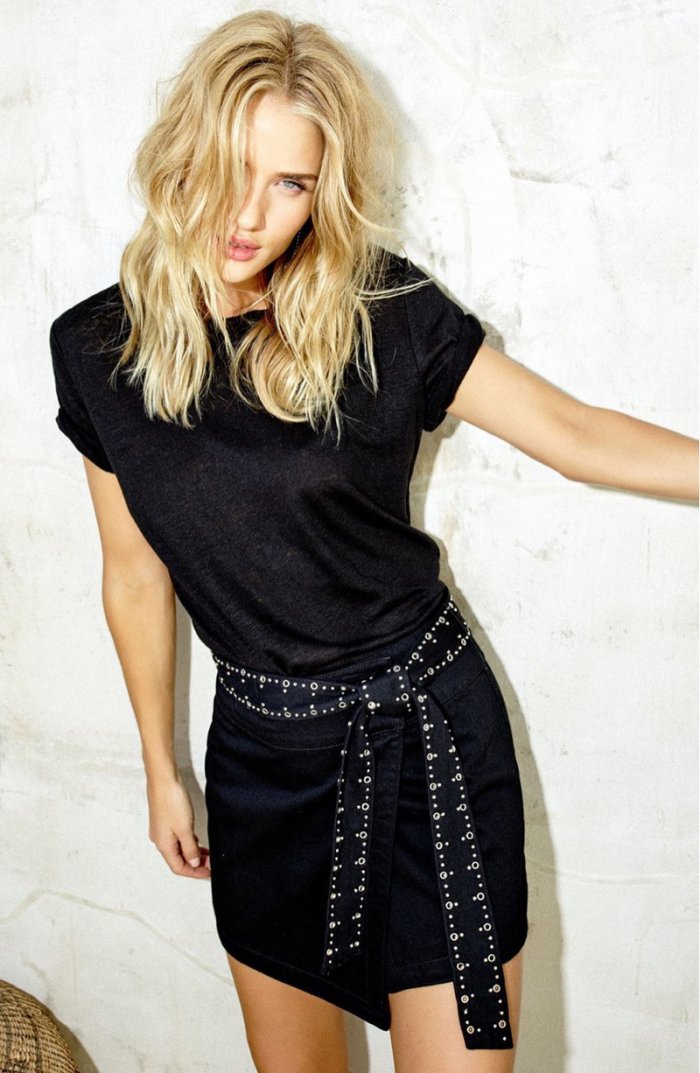 Wear black on black – Rosie HW x Paige Cassandra Linen Tee and Valentine Studded Skirt in Sweet Noir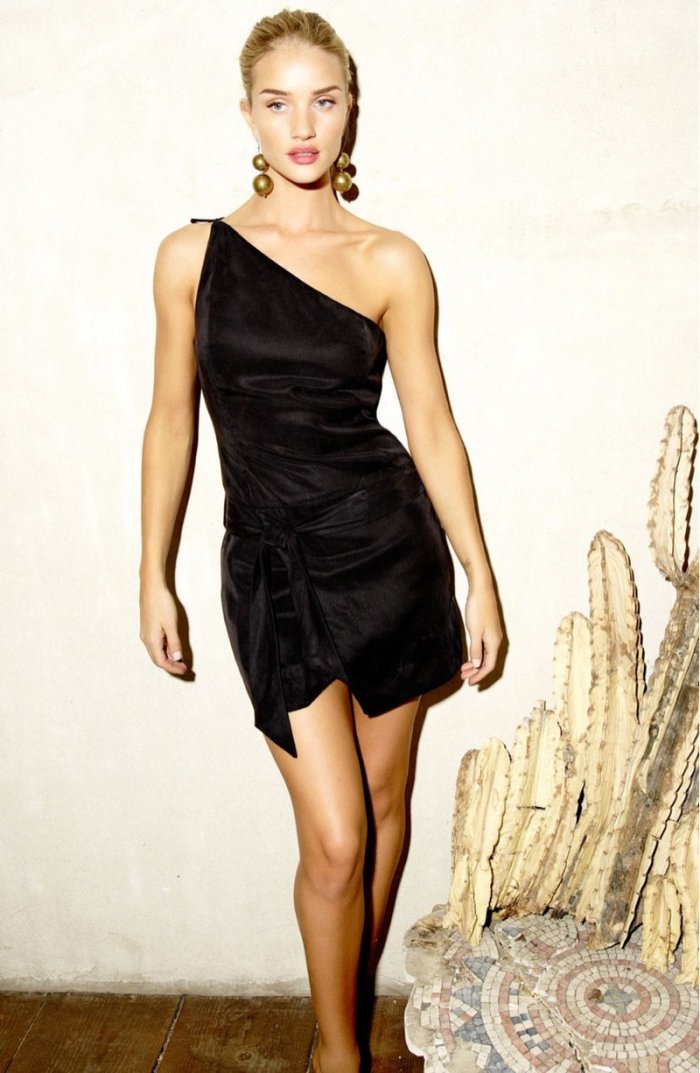 This one-shoulder look pops – Rosie HW x Paige Judy One-Shoulder Dress
Frayed denim stands out – Rosie HW x Paige Emmanuelle Denim One-Shoulder Top and Anja Denim Shorts in Skylar