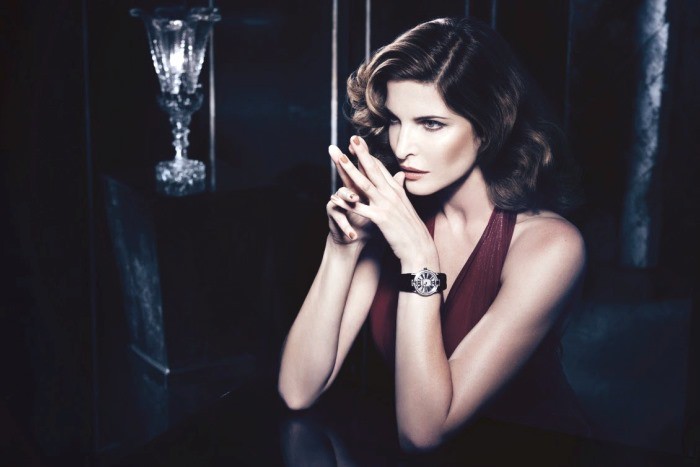 In an industry where companies have been slow to adapt to e-commerce and new digital channels, watchmaker Roger Dubuis is among those who are leading the pack, furthering its reach in the digital world with social networking savvy and creative movie campaigns and projects, including a recent collaboration with super model Stephanie Seymour and fashion photographer Mikael Jansson.
"We have a strong digital strategy at Roger Dubuis," says marketing director Dorothee Henrio. "The brand is very much about tradition, but also of creativity. We are young but very dynamic, which means we have a bigger avenue of communication. We can dare to do things that more traditional brands could not even attempt."
Henrio is referring to elaborate, well-produced mini movies that the company has been creating for a few years now to launch its collections. For 2014, the highlight was the Hommage collection, and the movies were centred on the theme of Roger Dubuis, the founder of the brand, and 'Incredible Mechanics'. The company's creative director, Alvaro Maggini, thought up a fantastical world inspired by Steampunk, a retro-futuristic science-fiction genre where all the machines are mechanical marvels. "The history of Roger Dubuis, our founder, and the creativity that Alvaro Almagini are bringing gives us a very strong story-telling capability," says Henrio.
Having recognized the significant opportunities that digital networking creates, the company has accelerated efforts to increase visibility in major social platforms, including YouTube Facebook, Weibo, LinkedIn and WeChat. "We really wanted to have a strong website, a mobile platform and smartphone application, which are already in place," says Henrio. "We launched our Instagram account in September, and we try to be present and active in the pages of popular bloggers."
Roger Dubuis has a select list of bloggers whom the company feels represent the brand best.  "We have offices in 22 countries, and the marketing team in each identify the key bloggers and media partners," says Henrio. "We try at least once a year to bring them to the manufacturer, to tell them about our novelties. Roger Dubuis is a very new brand in a way— we are 20 years old (young in watchmaking terms) and we need to educate people about who we are. "
Henrio reveals that the brand is evolving, with the feminine range becoming a bigger part of its offering. "We didn't highlight our feminine lines so much before, but now we've created a new muse to represent our Velvet collection, and that is Stephanie Seymour, a top model, very charismatic who makes a strong statement like Roger Dubuis.
"The clients of Roger Dubuis are different – they want something unique, and so we want to treat communication a different way," " says Henrio.  It's a strategy that seems to be working. The company's "GoodbyeCuckoo #HelloExtraordinary campaign created quite a buzz around the same time last year, when 30 teaser videos, launched in between Christmas and New Year (the period before the Salon de la Haute Horlogerie in January), received more than 750,000 hits on YouTube.
The manufacturer is currently working on the launch of its own digital channel.