The magnificent golden eagle mascot guarding the Roger Dubuis booth
Famous friends of Roger Dubuis brightened the Geneva watchmaker's stand with their presence throughout the recent Salon International de la Haute Horlogerie in Geneva.
For three days, Gerard Butler, Daphne Guinness and Tomer Sisley were the manufacture's special guests, invited through a gateway into a fantasia lorded over by a giant eagle, the emblem of the city of Geneva and the symbol of the Poinçon de Genève. Welcomed by CEO Jean-Marc Pontroué,they were given a preview of the new timepieces for 2013 against the backdrop of the Excalibur legend.
The Geneva watchmaker took advantage of this year's theme, Excalibur, to create a decor inspired by the chivalric code, a world of expertise and the mastery of power. Thus, sheltered under the wing of an immense eagle, horologists and guests of the brand were introduced to the major innovation of 2013: the Excalibur Quatuor – more on that extraordinary timepiece in due time!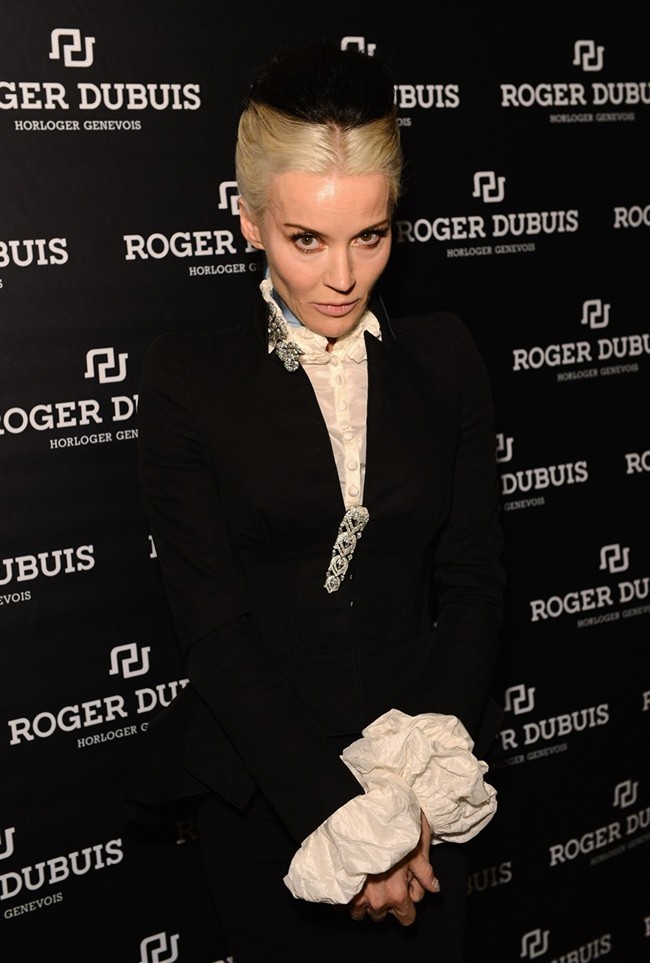 Daphne Guinness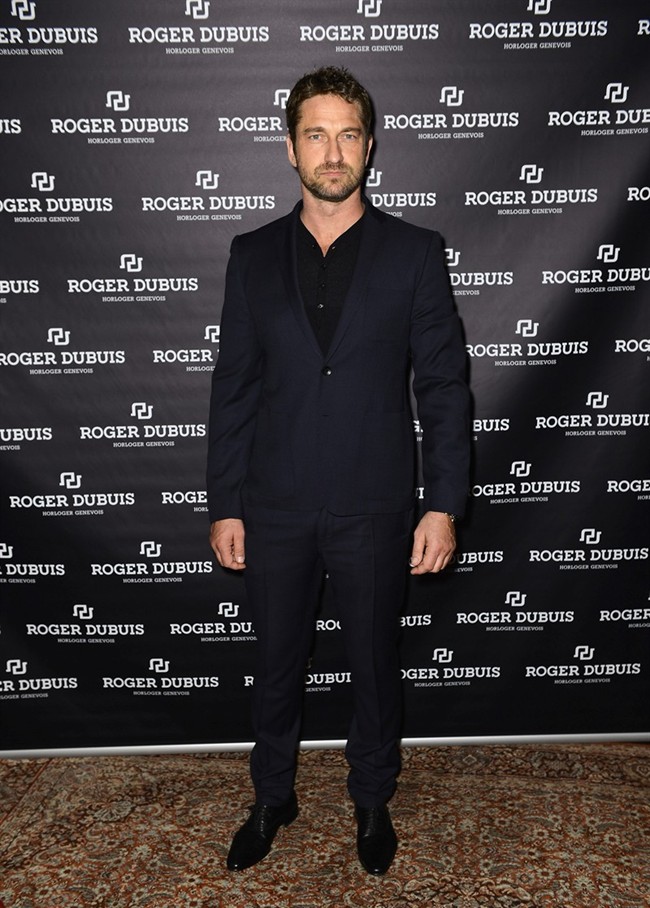 Gerard Butler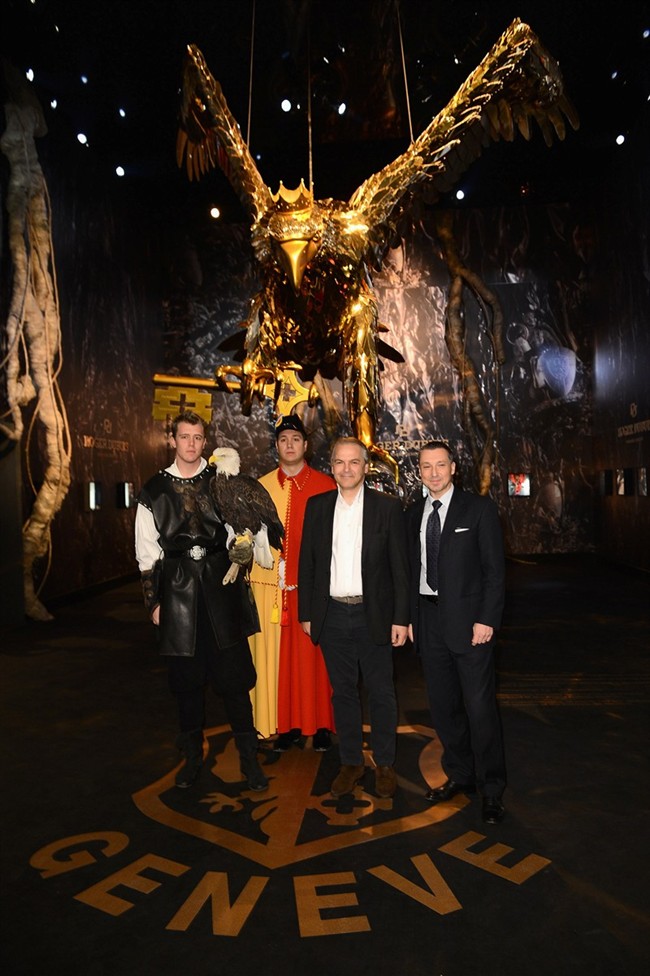 Remy Pagani (second from right), Mayor of Geneva opens the Roger Dubuis booth with Jean-Marc Pontroue (R), CEO of Roger Dubuis during the 23rd Salon International de la Haute Horlogerie at the Geneva Palexpo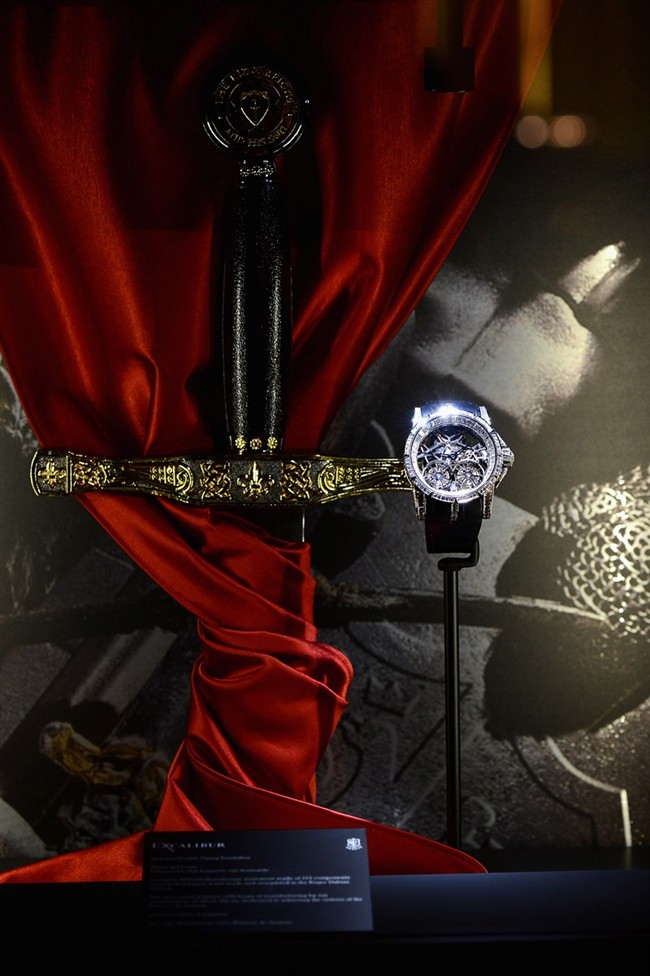 The Excalibur Skeleton Double Flying Tourbillon displayed in grand style at the Roger Dubuis booth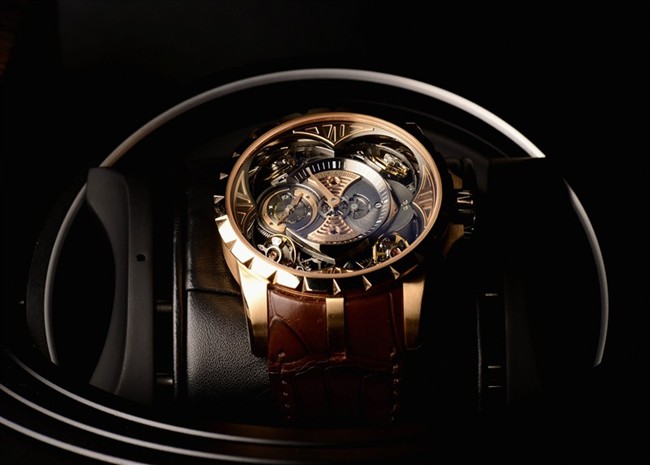 Excalibur Quatuor in pink gold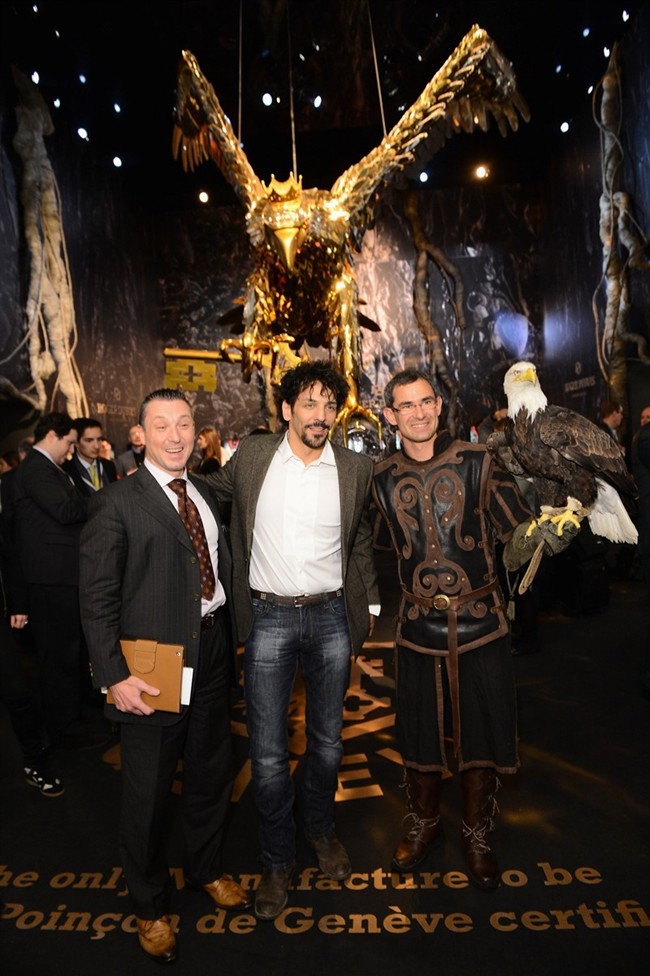 Jean-Marc Pontroue (L), CEO of Roger Dubuis and friend of the brand, Tomer Sisley (C) pose with an eagle in the booth during the 23rd Salon International de la Haute Horlogerie at the Geneva Palexpo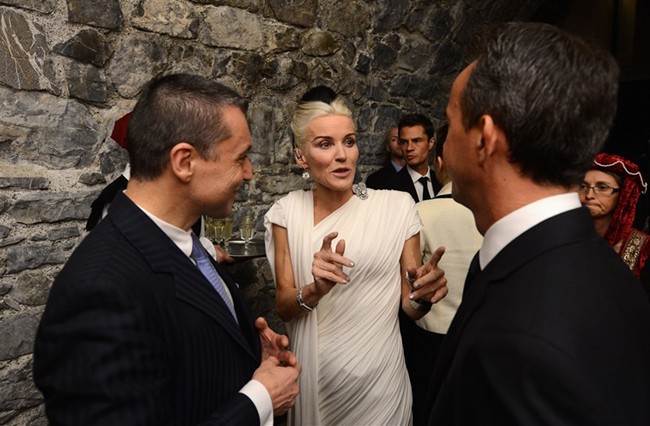 Daphne Guinness talks with CEO Jean-Marc Pontroue (L) at the Excalibur Dinner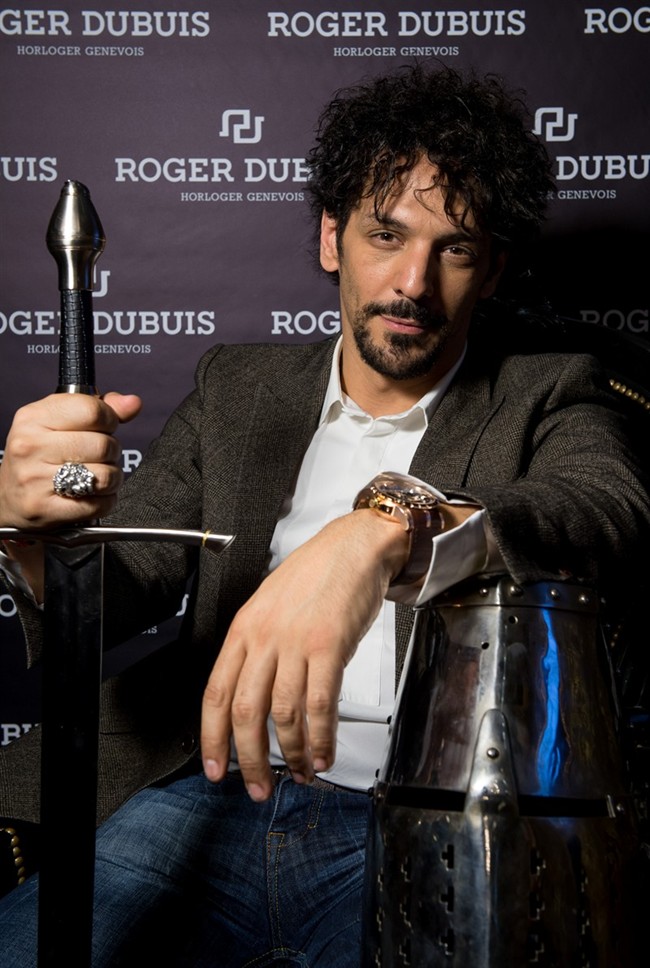 Tomer Sisley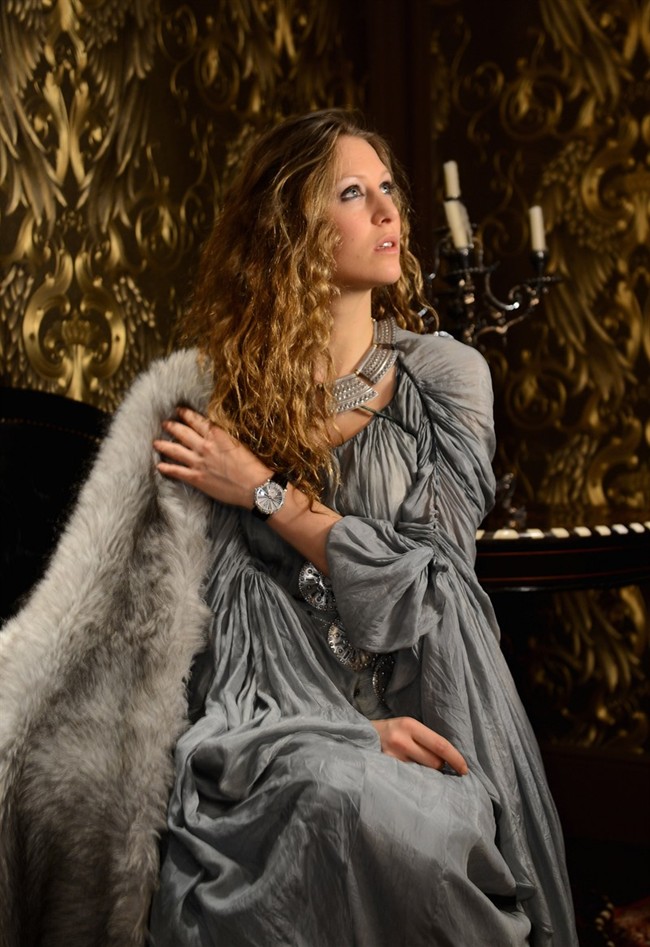 A model poses at the Roger Dubuis booth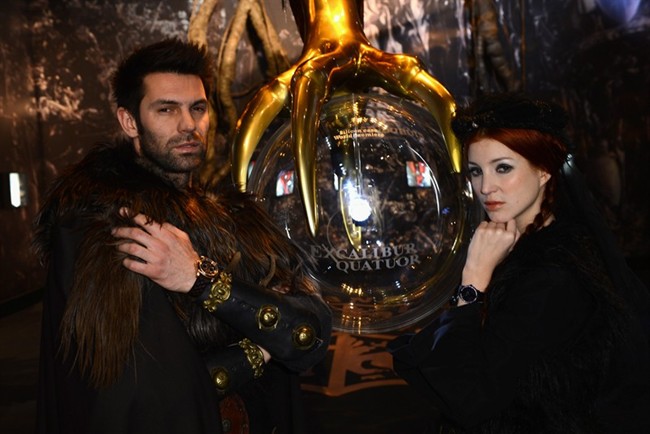 Models pose at the Roger Dubuis booth