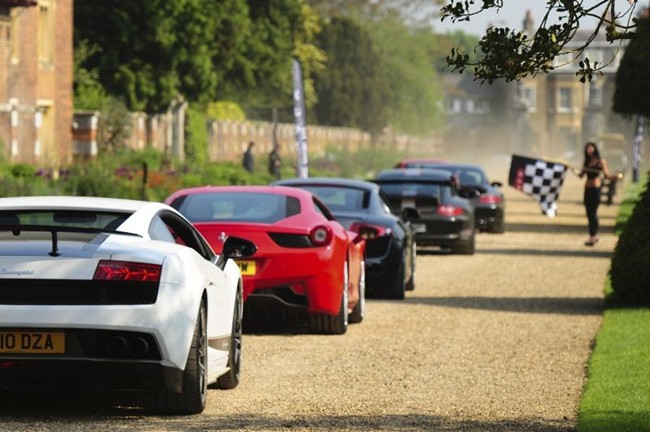 Building on the decidedly technical, automobile-inspired spirit of its iconic Excalibur Spider, Roger Dubuis shifted into an even higher gear with the signing of a partnership with the Run To Monaco, the world's most exclusive six-day supercar rally, that culminated at the Formula One Grand Prix De Monaco 2015. The Run To Monaco is a remarkable journey for supercar owners from all around the world, combining exhilarating driving through assiduously planned routes, stylish world-class experiences in breathtaking settings, and exclusive Formula One involvement.
With its line-up of 35 cars and 70 participants, the Run to Monaco is quite possibly the best ticket available down to Formula One's signature event. Offering a glamorous cocktail of some of the best hotels, Michelin starred cuisine, as well as a beautiful super yacht berthed right in the centre of the action during the race weekend action, there's no better way to experience this jewel in the crown of motorsport.
From May 19-24, Roger Dubuis accompanied 35 supercars as they took to the wild spaces of Spanish Basque Country. Crossing the high peaks of the Pyrenees Mountains the supercar event of the year came to rest on the shores of the Cote D'Azur at chic St. Jean Cap Ferrat. By joining forces with the race, Roger Dubuis brought its own special blend of Incredible Mechanics to a magic sun-drenched six-day adventure that took place over a thousand miles of Europe's best driving roads.
The combination of fantastic scenery, stunning performance, powerful injection of adrenalin and total luxury from start to finish for which the exclusive, inspirational Run To Monaco is famous, is strongly reminiscent of the entire Roger Dubuis ethos. Like the magnificent machines which take part in the Run To Monaco, the iconic Excalibur Spider, with its unique Skeleton Double Flying Tourbillon, channels the raw power of a race car equipped with a state-of-the-art engine and amazing bodywork.
Run to Monaco guests were fast-tracked to watch the race on the event's very own super-yacht in the heart of the action, moored in Monaco's harbour. The event climaxed with a glamorous dinner and dance in Monaco's Old Town, followed on the last evening by a wild and wonderful Run to Yacht Party, the grand finale of intriguing surprises and great music.