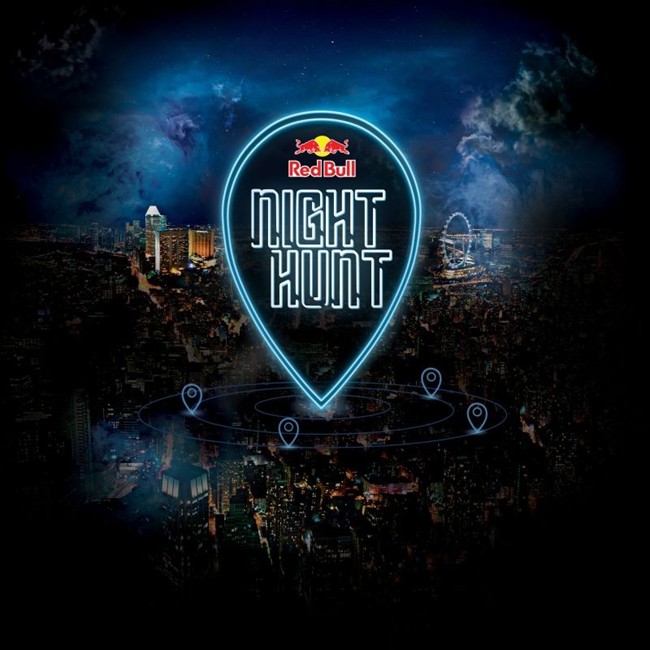 Red Bull launches its inaugural Red Bull Night Hunt this Friday, August 14, in the lead up to the eighth edition of the Singapore Grand Prix. Unique items from the Infiniti Red Bull Racing team will be hidden around Singapore, and participants must solve clues to find them as fast as possible. The Red Bull Night Hunt will test Singaporeans on how well they know their city by challenging them to solve cryptic clues that will reveal the location of the items.
This is a race against the clock – clues will be released on Friday night and participants will have just 24 hours to solve each clue, racing through the night to find the location and to upload a photo on Instagram or Twitter. The clue for the first item will be released this Friday, August 14, and there will be a new clue every Friday for the next five weeks. Clues for the five locations will be released weekly on redbull.sg/nighthunt at 6.00pm every Friday, from August 14 – September 11. The winner will be announced every Tuesday from August 18 onwards.
Participants are competing for an exclusive Infiniti Red Bull Racing experience – whoever submits the best photo each week gets to meet team driver Daniel Ricciardo on the Singapore Flyer during the week of the Singapore Grand Prix. Professional photographers Mark Teo, who regularly shoots for Red Bull, and Afiq Omar, the founder of Colossal Photos, will be judging the photo entries. To enter, post your most creative shot of any of the five Red Bull Night Hunt installations on Instagram or Twitter, making sure to tag @redbullsg and #NightHuntSG so your photos can be seen. Winners will be chosen each week, and there are also runner-up rewards for other photos that catch the judges' attention.