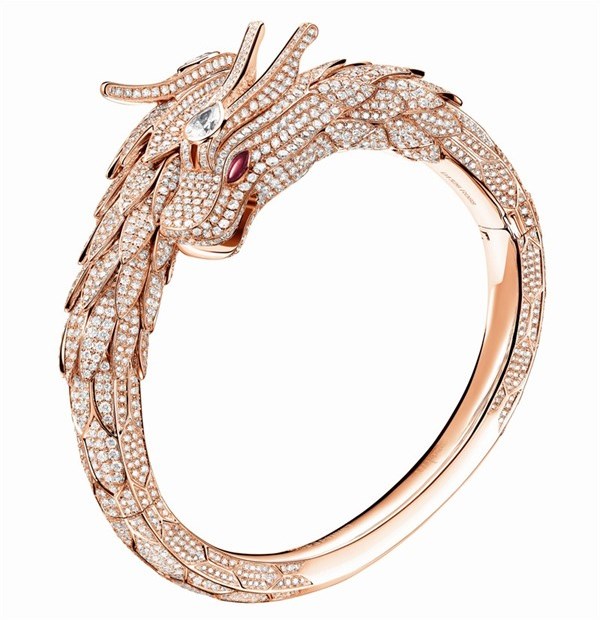 Qeelin, leading Chinese fine jewellery brand, have launched the King & Queen Collection, taking inspiration from China's most mythical creatures, the dragon and phoenix.
The collection, comprising of three bangles, three rings, pendants and a magnificent limited edition Couture Queen necklace. The King, represented by the powerful symbol of the dragon, often used by emperors in the past, while the Queen is depicted by the graceful phoenix, normally associated with femininity and beauty in Chinese tradition.
Qeelin creative director, Dennis Chan encountered the two symbols while visiting Beijing's Summer Palace. As he strolled down the Hall of Benevolence and Longevity with a descendant of the Ching imperial family, the two were struck by the dragon and the phoenix. The symbolism for both animals inspired Chan to create the collection. By putting the two creatures together, they created a balanced energy.
The bangles and rings come in white and rose gold, featuring diamonds and rubies. The pendants meanwhile, are made in 18K white gold, and are encrusted with diamonds and a single ruby. The King pendant features the majestic dragon, complete with movable body parts which is said to highlight the dragon's ability to always be ready to spring into action; the Queen's phoenix has a movable wing to represent its ability to take flight.