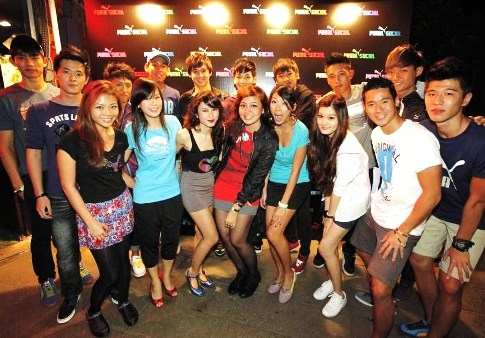 PUMA celebrates triumph of its signature 'Here's To The After Hours Athlete' campaign after an intensive nation-wide poll with the year's biggest social party in Singapore at Home Club!
The finale event brought together the top 24 finalists selected by the public via digital nomination and public polling over an intensive 6 weeks social campaign period.
The PUMA Social 'Hall of the Infamous' finale event was hosted by FLY Entertainment Artiste Bryan Gamboa and Power 98 DJ Darren Wee, who also played umpire to a series of interactive challenges battled out by the After Hours Finalists.
Highlights of challenges included a race to drink the fastest pint of beer in the fastest record time by the Shot Downer finalists, while the other finalists pitted their skills in foosball, ping pong and bullseye social games.
The showdown was a live-wire event which drew a record crowd attendance including illustrious After Hours PUMA friends such as Class 95 DJ Bobby Tonelli;  Actors Chua En Lai and Alaric Tay; Actress Dawn Yeoh; Model Sheila Sim; PASSION hairstylists Gary Low, Desmond Yong, Nigel and Ryan Yap; Hide and Seek team Keith Png and Clarence Lee.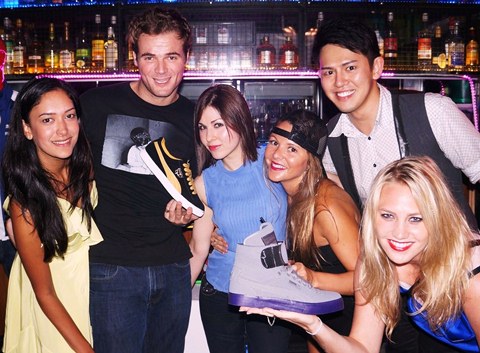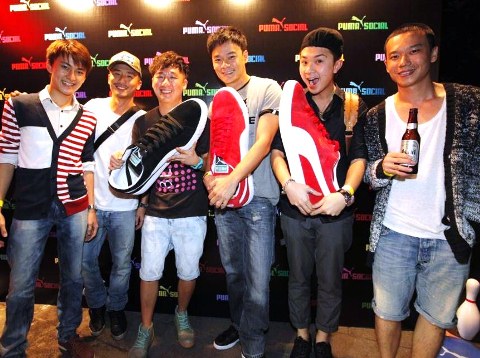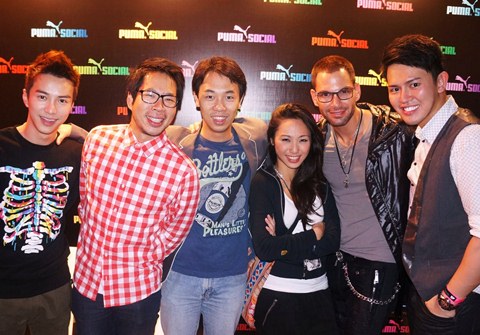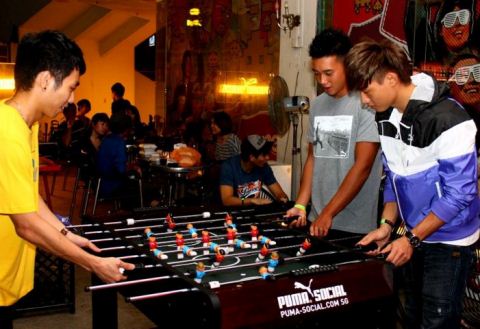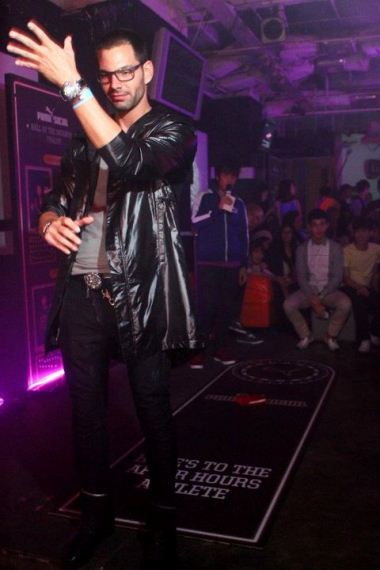 (Photo credit: 2 images taken from CalvinTimo.com – The Foodielicious World)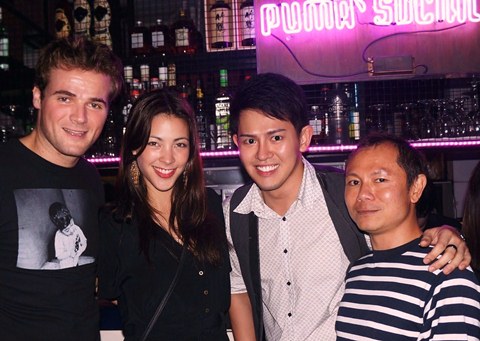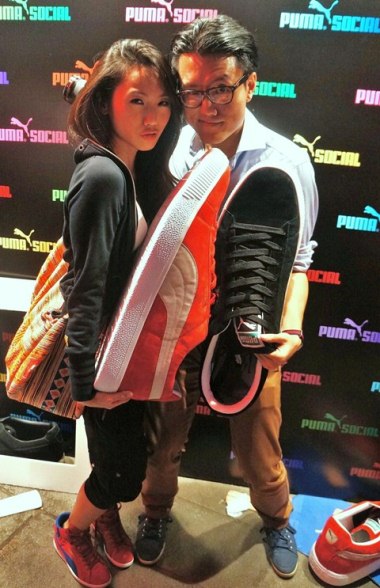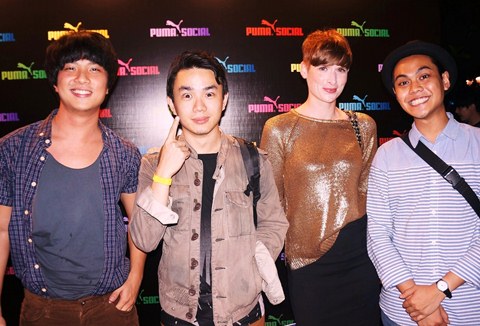 Guest, Wayne Cheong, Janice Pidduck, guest
—————————————————-
Introducing PUMA Social 'Hall of the Infamous'
Top 12 Winners