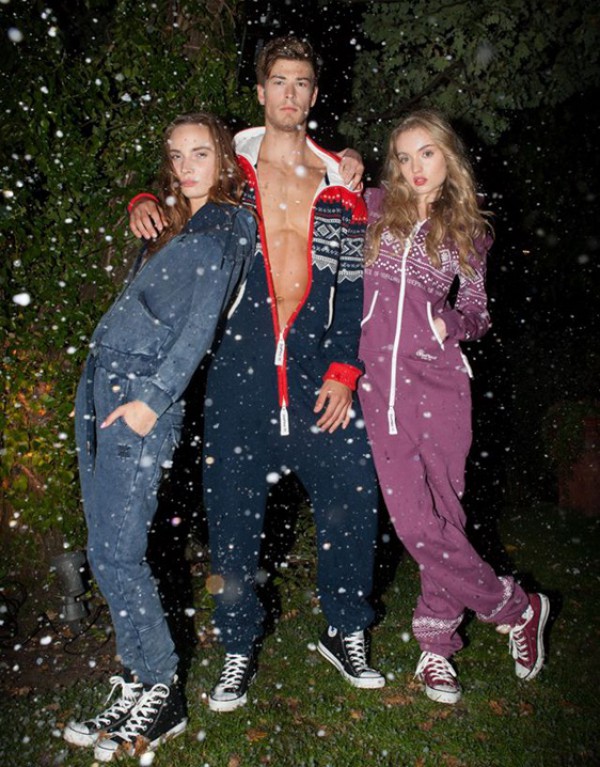 It's not sleepwear. It's not streetwear. And it's definitely not supposed to be worn by adults. What it IS is the most ridiculous trend in contemporary fashion.
Umm … until today, that is.
The Onesie — the one-piece bedtime outfit favored by anyone less than 12 months old — has been enjoying an unlikely comeback as an adult fashion piece for more than a year now. The big question is why.
Part pajama, part Hallowe'en costume, the onesie is rapidly becoming a wardrobe staple for anyone who prefers comfort over glamor.
It's especially popular in the UK, where's the onesie is alternately called a playsuit or jumpsuit, and in the U.S., where they used to call these things longjohns.
But today's adult onesie isn't much like your baby version, with its snap-open crotch that made it easier for young parents swap out dirty diapers.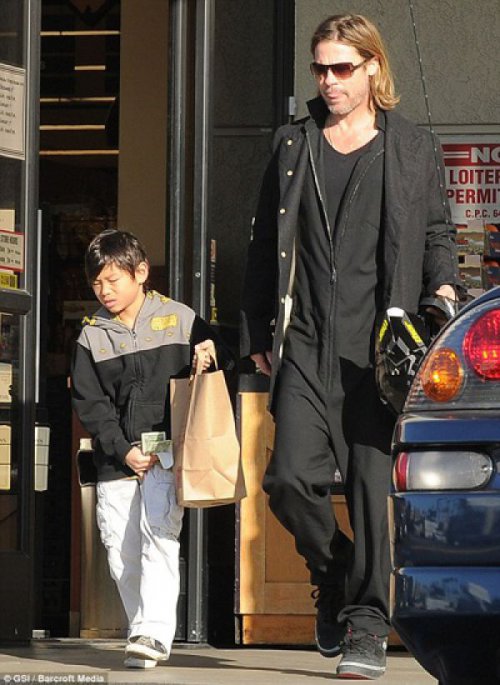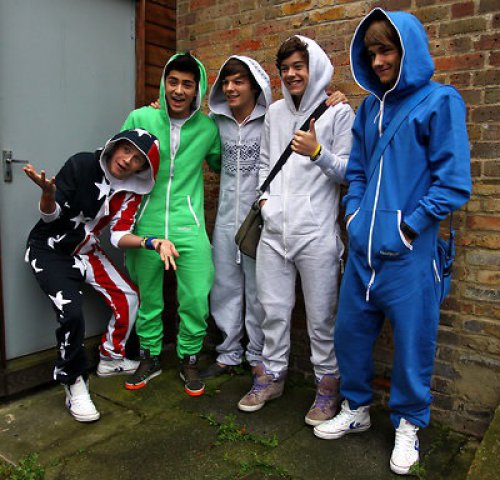 One Direction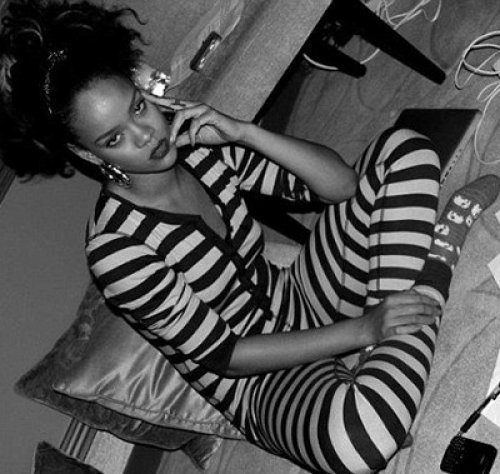 Onesies have been given some dubious fashion credibility thanks to numerous celebrity sightings. Brad Pitt, Rihanna and the One Direction lads have all risked a critical spanking by publicly showing off their nouveau enfant outfits.
But the king and queen of the onesie trend are Justin Bieber and Miley Cyrus, both of whom can probably still remember when their parents dressed them for beddie-byes. The Bieb is fond of performing in his silly drop-crotch onesie, while Miley began her career reboot a year ago by wearing a hooded onesie in her viral twerking video.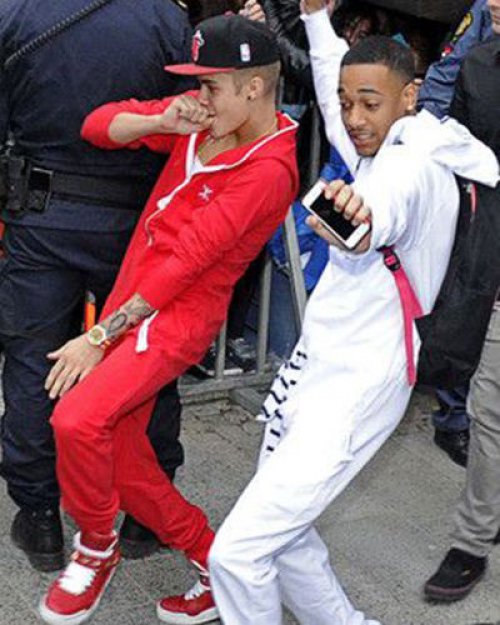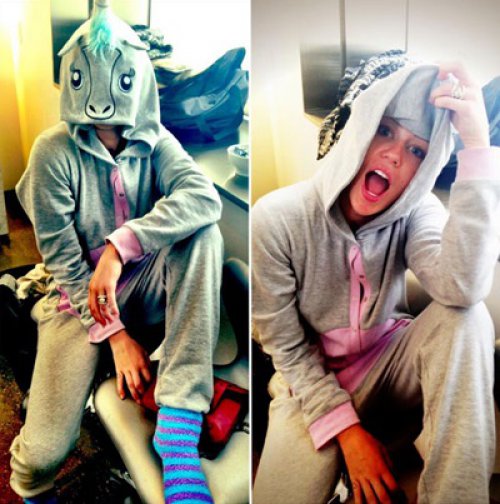 Today's adult onesies are multi-purpose slacker statement pieces, just as likely to show up at a festival or beach as an après-ski lounge or hip hop club. And they're increasingly stylish, too: Britain's Marks & Spencer, which offers dozens of onesies in children and adult styles, released a cashmere version just in time for Christmas.
But the leader in the fashion onesie universe — and soon to be copied everywhere — is OnePiece. The Norwegian brand kickstarted the onesie trend about five years ago when three 20-something lads started selling their baggy, hooded fleece "sweatsuits" to high school students. The concept caught on, creating a trend across Scandinavia and a barrage of ranting from fashion critics and bloggers.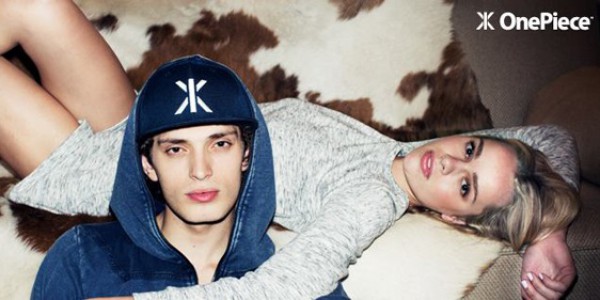 Today, OnePiece boasts more than a million Facebook friends, has stores across Europe as well as a concept store in Los Angeles, where high-profile celebs like Carly Rae Jepsen, Vanessa Hudgens and even Simon Cowell have been spotted shopping.
OnePiece — which is doing for onesies what Black Milk did for leggings, and in the same way — has expanded its catalogue enormously since its early days, and now has a huge number of digital print designs and style options. Newcomers can find basic monochrome zippered onesies starting at about $100, while the uber-popular Nordic prints (top photo) start around $200. There's even a One Direction signature series — which may explain why everyone at a 1D show seems to be wearing PJs — or, for deep-freeze days like today, a heavy-knit series for about $400 apiece.
The debate over whether the onesie is a serious fashion statement, or just a bit of infantile silliness, isn't likely to go away anytime soon.
But one thing is certain: if I had one here, right now, I wouldn't take it off for a month.