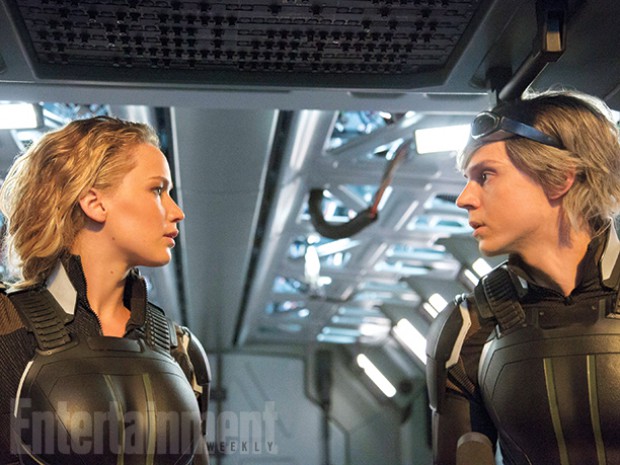 Jennifer Lawrence and Evan Peters in X-Men: Apocalypse
The July 24, 2015, cover of Entertainment Weekly offers a first look at the upcoming 'X-Men: Apocalypse' film with Olivia Munn as Psylocke, Michael Fasssbender as Magneto and Oscar Isaac as Apocalypse. Olivia rocks purple streaked hair in the barely there costume.
The feature reveals that in the next X-Men installment ten years have past since its predecessor for a film set in the 1980s. The film also stars James McAvoy, Jennifer Lawrence and Ben Hardy.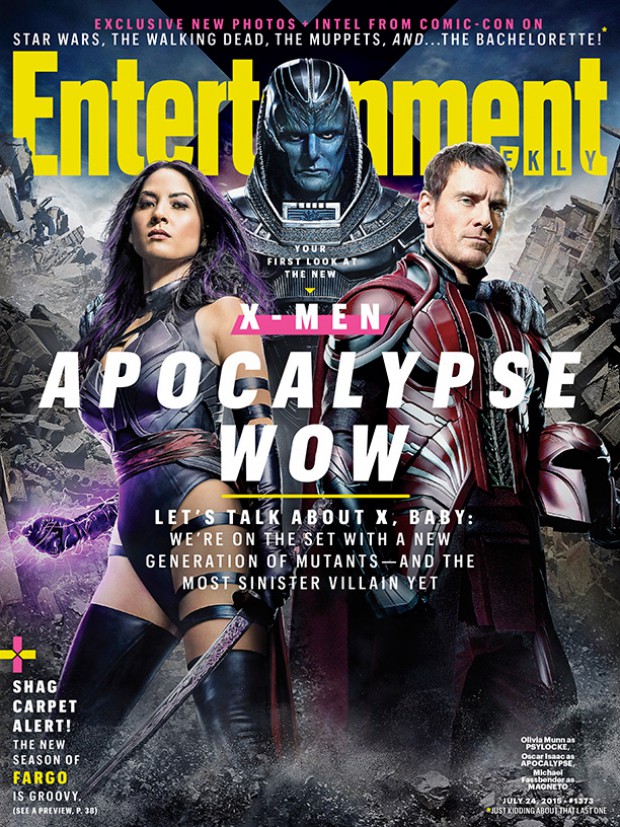 Olivia Munn, Oscar Isaac and Michael Fassbender on Entertainment Weekly cover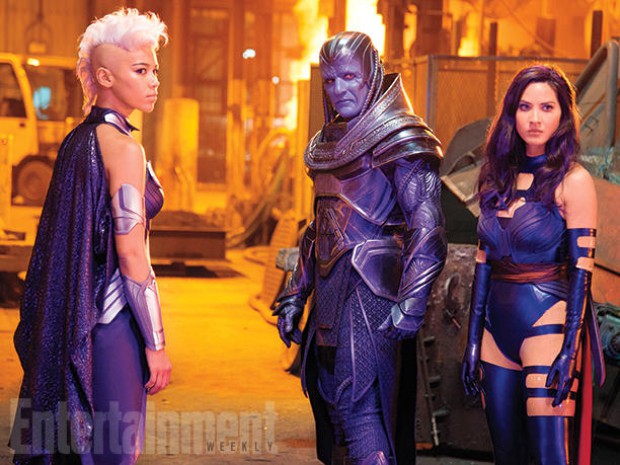 Storm, Apocalypse and Psylocke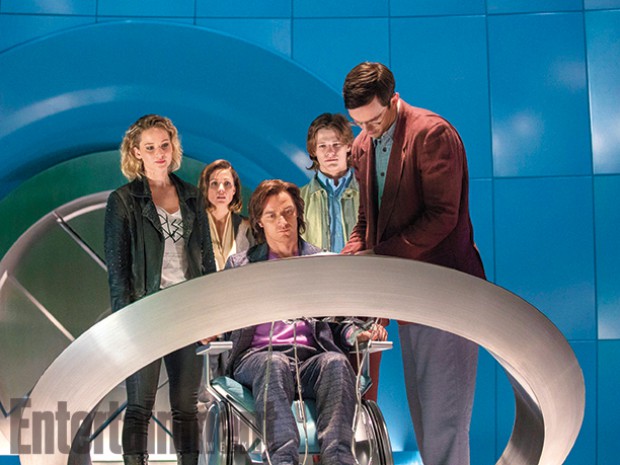 X-Men: Apocalypse still