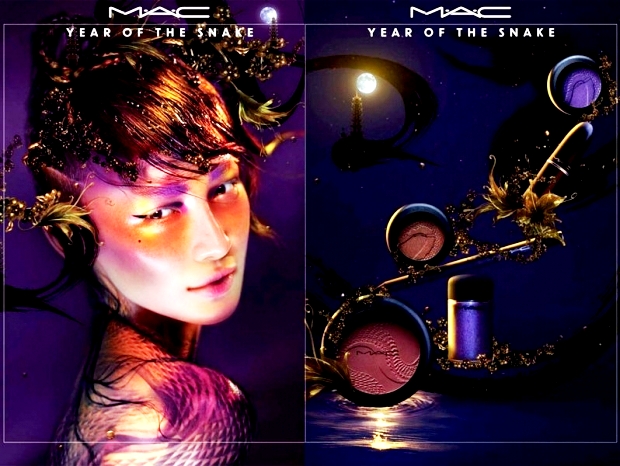 For MAC Cosmetics, no area of inspiration is out of reach. The prolific makeup brand is starting 2013 with an amazing new set of options inspired by the Chinese horoscope. The year of the snake is the theme behind the glam new collection and there are definitely some intriguing alternatives that capture the mystic essence of the chosen theme. As the promo pics instantly reveal, the new collection is dedicated to Asian women although the collection will also hit some parts of Europe(Russia,Denmark, Belgium). The new limited edition makeup products are all about creating intense mesmerizing looks and although the options are limited, the potential these have to create looks that will attract attention like a magnet certainly compensate for this fact. Here's what you'll be able to choose from:
Eyeshadow
Renew your makeup arsenal and experiment with different eye makeup styles with these high impact pearly tones:

Once Upon A Time – metallic vanilla
Aztec Brick – frosted true copper
Altered State – deep frosted blue purple
Carbon – matte intense black
Pigment Beauty enthusiasts who crave maximum impact will definitely enjoy the label's options in this area> Once again, MAC relies on tried and tested options to meet the needs and desired of its customers. Fans of the label will be able to choose between Brash & Bold (bright magenta) and Push The Edge (a deep bright purple with a pearly finish.
Lipstick MAC brings some beloved shades in the in the lipstick department. These lustrous permanent shades are perfect for delivering a sophisticated allure to a multitude of makeup styles:
Freckletone – neutral peach
Plumful – blossoming rose-plum
Cockney – sheer yellow red with multidimensional pearl
Beauty PowderYou'll love this makeup multitasker. The Beauty face powder brightens the complexion and helps create an uber flattering contrast that will ultimately create a modern dramatic effect. Its pearl peach tone with a gold pearl effect is ideal flatters a multitude of skin tones.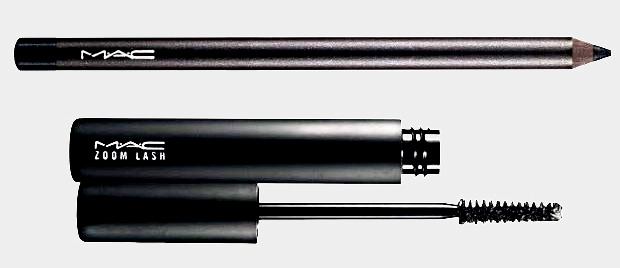 For the final defining touches of a seductive look, the collection also includes Powerpoint Eye Pencil and Zoom Lash Mascara both in a flattering rich black tone. Look the new products in makeup stores and online starting with February.