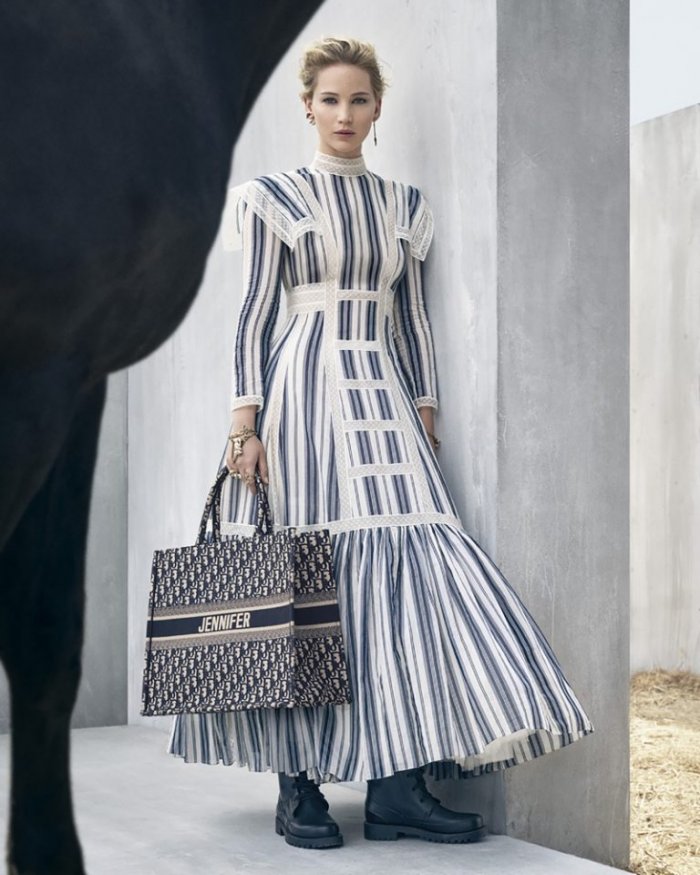 Jennifer Lawrence stars in Dior cruise 2019 campaign
Jennifer Lawrence takes the spotlight for the launch of Dior's cruise 2019 campaign. The French fashion house continues its longstanding relationship with the American actress.
Lensed by Viviane Sassen, Jennifer wears the designs of Maria Grazia Chuiri which feature inspiration from Mexican horsewomen. An equine poses alongside the blonde in each shot. Handbags of the season include large shoppers and the Saddle bag with the graphic patchwork of the Dior Oblique canvas.
—————————————————————
CAMPAIGN: JENNIFER LAWRENCE FOR DIOR CRUISE 2019
Viviane Sassen photographs Dior cruise 2019 campaign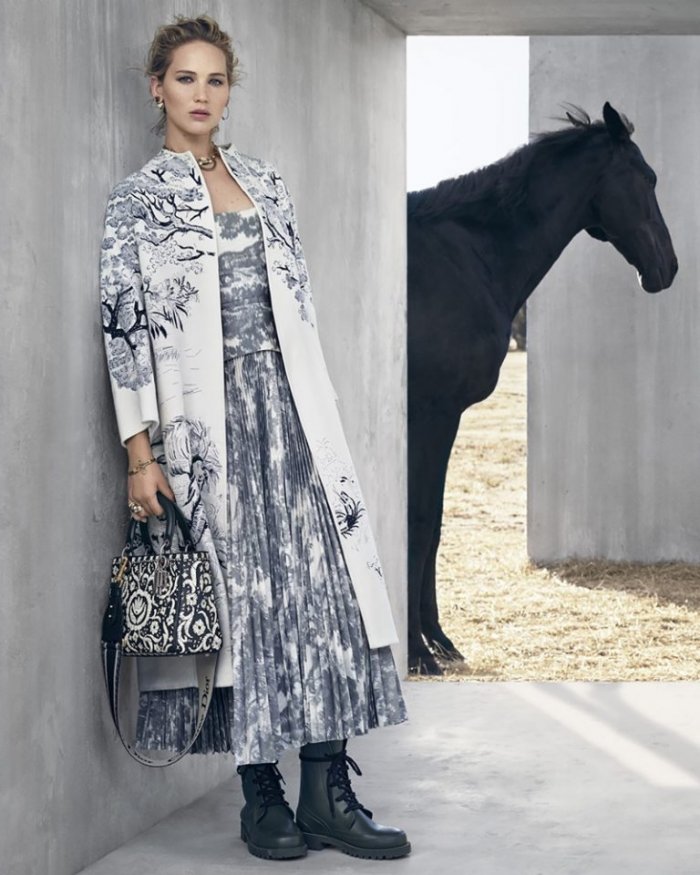 Jennifer Lawrence takes on equestrian style for Dior cruise 2019 campaign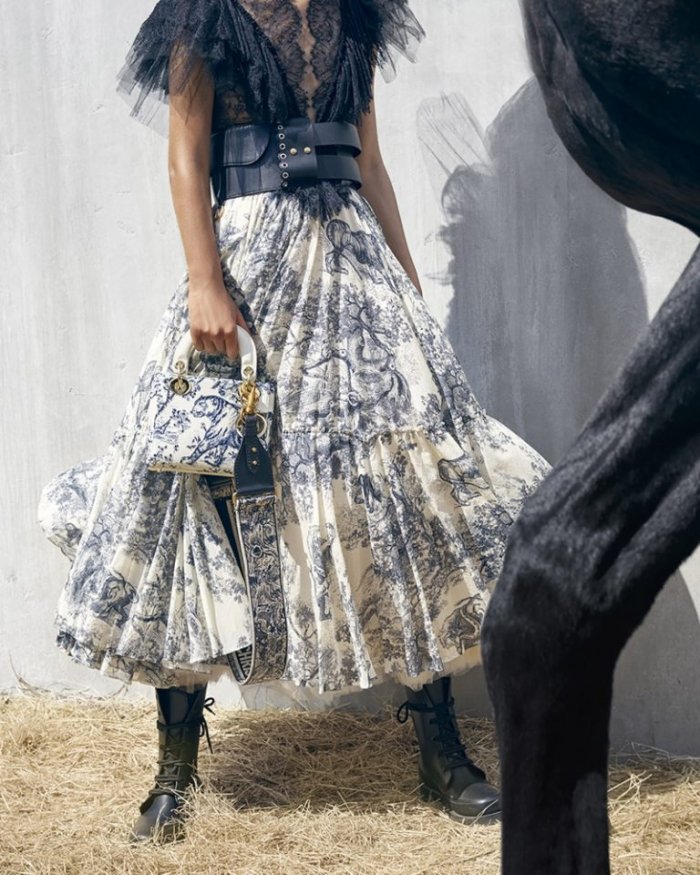 Photo from Dior cruise 2019 campaign
Actress Jennifer Lawrence fronts Dior cruise 2019 campaign
Dior spotlights handbags in its cruise 2019 campaign