To produce graduates better equipped to meet the rising demands of the ever-evolving and expanding creative and digital industries, Nanyang Technological University (NTU Singapore) will launch two Bachelor of Fine Arts programmes in Design Art and in Media Art in August.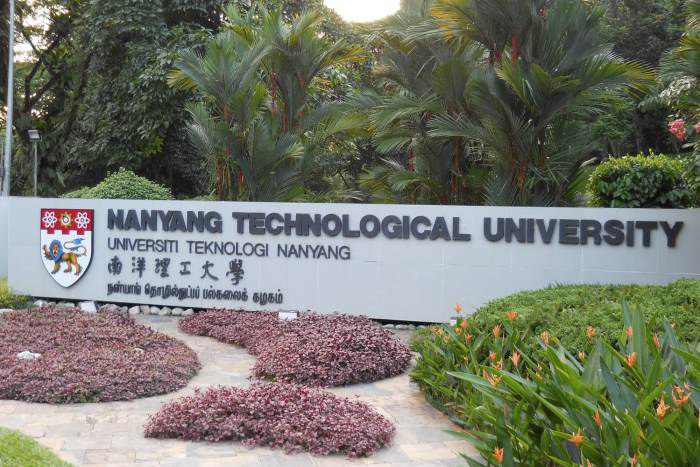 The new offerings from the School of Art, Design and Media, allow each student more flexibility in choosing the subjects that suit their interests and objectives. They can choose from a broad range of courses within and outside their majors for a broad range of knowledge and expertise necessary in an increasingly competitive industry.
The Bachelor of Fine Arts in Design Art combines three current programmes in Interactive Media, Product Design and Visual Communication into an integrated programme in Design.
The Bachelor of Fine Arts in Media Art unites existing specialisations in Digital Animation, Digital Film-making, and Photography & Digital Imaging into an integrated programme in Media.
A compulsory 10-week internship stint will be introduced to augment the students' training. They will have the opportunity to do their internship at top companies, studios and production houses.
Another new feature is an interdisciplinary seminar module which students must complete. It will involve invited practising artists and designers to give talks and share their knowledge, views and insights.
Professor Kam Chan Hin, NTU's Deputy Provost for Education, said, "Students need to have multi-faceted skills and inter-disciplinary knowledge to be of increasing value and relevance to employers and meet the challenges and demands of tomorrow.
"The consolidation of NTU's Bachelor of Fine Arts offerings into two distinct programmes is designed to better equip students with those competencies, and also let them have more freedom to tailor their learning to match their interests and career aspirations."
Professor Alan Chan, Dean of the College of Humanities, Arts and Social Sciences at NTU, said, "The frontiers of art, design and media are expanding, in part due to the advances in technology, but also because of the increasing complexity of social existence. This will of course impact the career options of our graduates, and this is why the curriculum design needs to be upgraded.
"The new BFA degrees in Media Art and Design Art address these changes, provide a more integrated learning experience in different fields of art, design & interactive media, as well as leverage the strengths of Humanities, Social Sciences, Communication, Engineering, Medicine and other disciplines at NTU."
The streamlining of its six existing Bachelor of Fine Arts programmes in Animation, Film-making, Photography, Interactive Media, Product Design and Visual Communication into the two new, multi-disciplinary programmes was in consultation with leading media and design companies in Singapore and top design and media schools around the world.
It comes after the University announced last October the restructuring of the existing School of Humanities and Social Sciences into the School of Humanities and the School of Social Sciences in August this year to expand its programme offerings in both fields of study. Find out more information here.
At the moment, the only school for fashion art & design from Singapore that made it into the Top 100 Fashion Schools In The World – 2016 Ranking is Raffles Singapore.