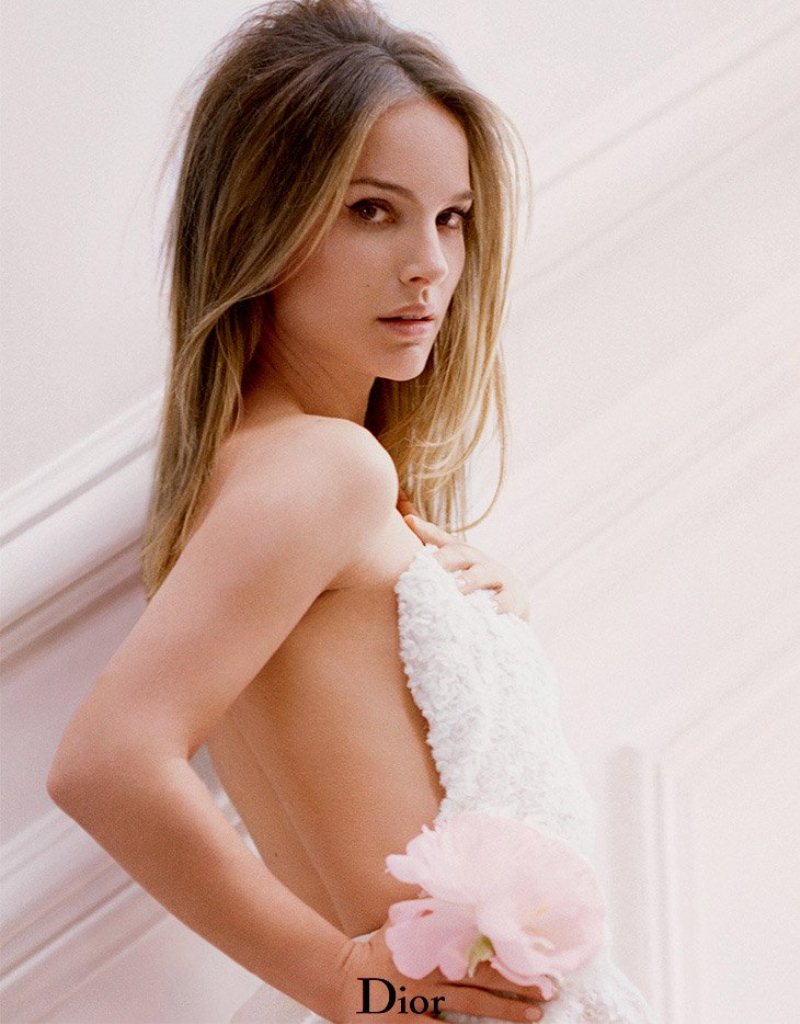 One of the faces of Dior–Natalie Portman–is back for a new fragrance "Miss Dior Blooming Bouquet". The images were photographed by Tim Walker in a series of enchanting portraits. The perfume is described as a union of floral notes made with rose and fruity scents.
"Miss Dior Blooming Bouquet is a smooth and carefully formed perfume, not a sensory assault, but rather a halo, like an aura.  It's a  "bubble " perfume, one possessing the extreme elegance of gentleness ," states François Demachy, the house's exclusive perfumer-creator.
See more photos of Natalie below, and make sure to view Miss Dior's spring handbag advertisements featuring Jennifer Lawrence.