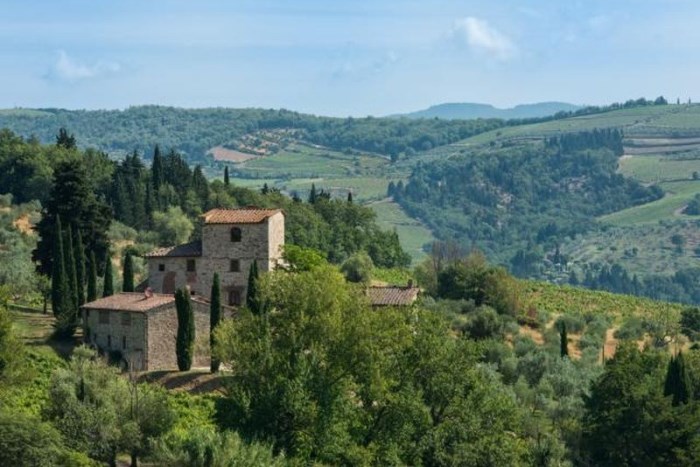 In the sprawling green landscape of Tuscany, Italy, lies a gorgeous villa believed to date all the way back to the 11th century. Sometimes regarded as "a nation within a nation", the region is famous for its gorgeous backdrops, great history, rich traditions, artistic legacy and its heavy influence on high culture.
The stone wall gated villa sits in a garden of green, amidst the laidback, picturesque tranquillity of Tuscany, surrounded by Chianti vineyards, complete with 360 degrees of the charming Italian countryside. A perfect holiday home, the Tuscan villa is a dream getaway from the too-busy cities that never sleep.
What a dream, you think already, but there's more. The stunning villa once belonged to famed Florentine artist, Michelangelo Buonarroti, or better known by his mononym, Michelangelo. The artist, who famously sculpted David, a 17-foot marble statue of a nude standing male, purchased the property in 1549 which remained in his family for generations until 1867.
The 8-Bedroom, 7-Bathroom villa features 12,916 square feet of old world charm, and is listed on Handsome Properties for US$8 million. The current owner holds all the original documents and deed to the villa, and has done everything he could to preserve and restore the villa's rich history.
(Photos: Handsome Properties International)