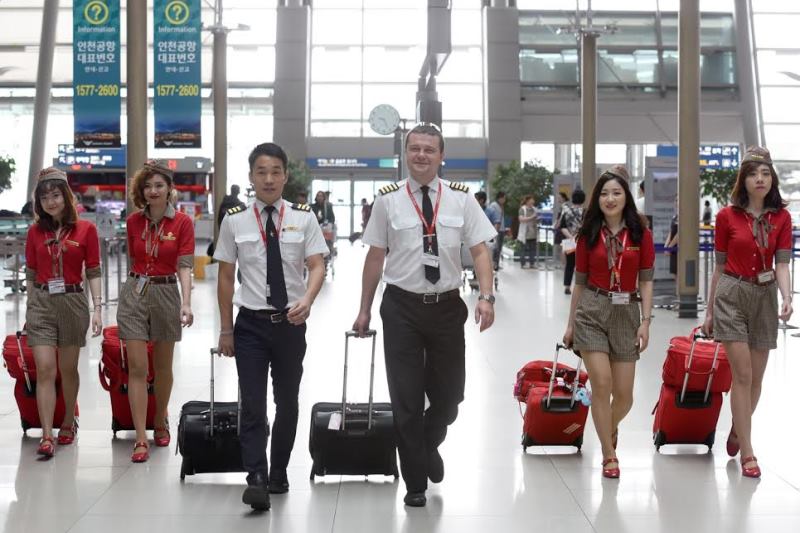 Vietjet has become an instant hit among travelers by winning the "My Favorite New LCC Award" organized by the popular online travel platform, Flyagain.la. The newly launched Ho Chi Minh City and Hong Kong service last December has been very popular with travelers as its daily afternoon flights provide them with convenient and comfortable trips between the two cities.
The award presentation, now in its third year, was held last week to commend travel-related companies for their good performance and their prospect for future growth. Flyagain.la is one of Hong Kong's leading travel websites, which boasts a Facebook fans group of over 480,000, providing them with the latest travel and ticketing information. Vietjet was named "My Favorite New Low Cost Carrier" in the ceremony attended by leading travel writers, bloggers and journalists as well as representatives of leading airlines and travel-related companies.
Vietjet took off in the sky in 2011 as a new-age airline with low-cost and diversified services. It has been expanding quickly and currently boasts a fleet of 42 aircraft, including A320s and A321s, providing services for 60 domestic and international routes.
To keep pace with its rapid development and route expansion programs, Vietjet is currently recruiting cabin crew in its Ho Chi Minh City Training Centre. Successful candidates will attend intensive training courses in Vietnam and other foreign countries and enjoy an attractive income and many other benefits as well as unlimited promotion opportunities within the group.