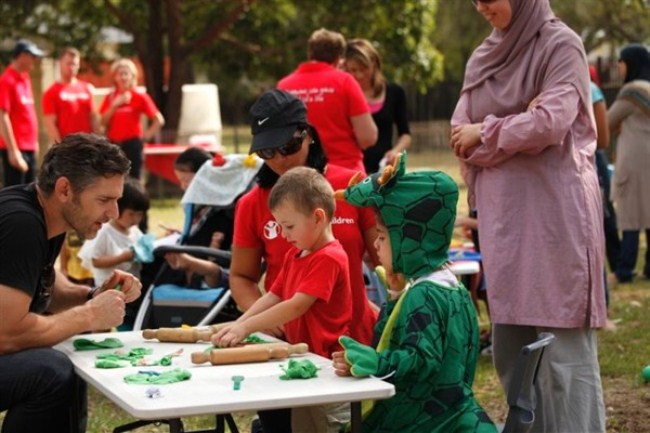 Aside from appearing in blockbusters and playing characters like the Hulk, Chopper Read and Henry VIII of England, Eric Bana also donates his time to the Save the Children and Bulgari global partnership, for which he is an Ambassador. The Australian, recently visited two Save the Children programs inSydney's west. He was in attendance at Save the Children's Positive Start to School Project in Chesterhill. Designed for children aged 0 to 6 the initiative focused on school readiness, followed by M.Y. van (a mobile youth service in Claymore).
"It has been great to see Save the Children's work in Australia through my role with Bulgari, who will be funding the programs I visited this summer…M.Y. van gives young people opportunities to get involved in creative activities, express themselves, build self-esteem, and set goals to build a more positive future. I really enjoyed interacting with the kids at the school readiness program, watching them learn and also having a lot of fun…These Save the Children programs are so important to give these kids the best start in life, and aid them towards happy and healthy futures." commented Bana, who made himself at home, easily interacting with the children.
The partnership between Bulgari and Save the Children is helping to improve the lives of the world's most vulnerable children.  Sales of the silver and ceramic ring specially commissioned for Save the Children – inspired by the B.zero1 range of jewelry and launched in 2010 – retailing at €390 (US$420), €70 (US$90) of which goes to Save the Children – have helped Bulgari raise more than €20 million so far.