Max Braun has always dreamed about a future not unlike the ones he watches in the movies. Late last year, the software engineer at Google decided he was done waiting and had an epiphany to transform his ordinary bathroom mirror into something, well, quite extraordinary.
First, he thought maybe the stores sold what he was looking for, but he was wrong. The parts he needed were easy to find, and a few people had a similar idea, but none matched the one he had envisioned. He later posted his finished, but admittedly not final, prototype on Medium, a community where writers and readers share interesting perspectives or ideas.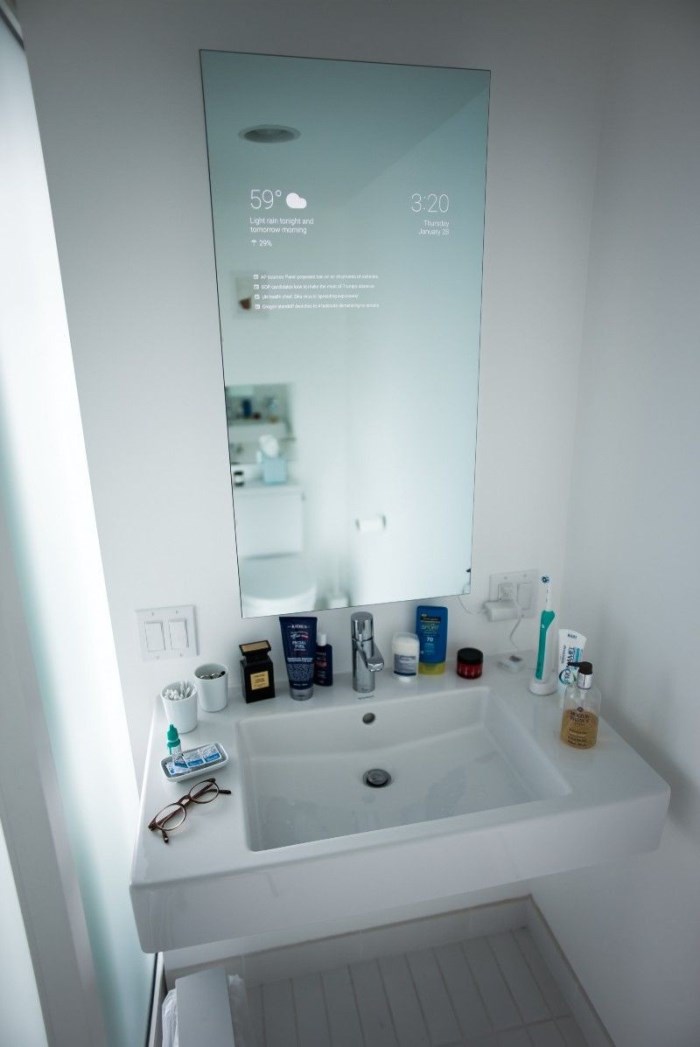 "There was quite a bit of experimentation and some dead ends before I got to this set of parts," said Braun, in his post.
With a two-way mirror, a display panel, a controller board, some art and crafts supplies and other miscellaneous components, the finished product seems like a caricature of a cellphone's main screen, with the time, date, a summarized 24-hour weather update and the top stories of the day. In case you already guessed, Braun used simple Android APIs for the code behind the mirror's user interface.
The snazzy mirror is not a bulky white elephant in the room, however – Braun says that he can still use every inch of shelf space inside the medicine cabinet.
And, in case you're eager to witness Braun's other upcoming updates to the mirror, he lists "traffic, reminders, and essentially anything that has a Google Now card" in his main plan. In his ideal mirror, Braun muses about a user-interface that automatically updates  itself. For everything else, you can ask the open-ended voice search interface. Just like in the movies.
(Photos: Medium/ Max Braun)