Livia Firth
Chopard hosted an exclusive VIP dinner, late last November, for 15 of its most esteemed customers inSingapore. The intimate gastronomic dinner experience was held at the Hashi Restaurant where guests had the chance to meet and greet Livia Firth, Creative Director of Eco-Age (and spouse of Colin Firth), Maxime Labey, International Retail Director of Chopard and Chris Proffitt, Managing Director of Chopard Asia. The evening of gastronomic decadence featured a masterfully crafted six-course Japanese cuisine.
"The launch of The Journey initiative in Cannes earlier this May marks the beginning of an incredible journey for Chopard and our partnership with them…By putting sustainability at the very heart of the brand, they are showing themselves to be leaders and a company that truly wants to make a difference to the world of luxury jewellery." said Livia Firth, in reference to Chopard's collaboration with Eco-Age GCC and ARM to help transform the lives of artisanal and small scale gold miners in South America and protect the natural resources and wildlife they depend on.
Aside from chatting with Livia Firth, who was in Singapore as part of the International Herald Tribune luxury conference, the VIP guests also had the chance to preview an exquisite collection of Chopard's High Jewellery pieces, amongst which included a beautifully hand-crafted diamond bracelet and earrings. While they mingled and sipped on champagne after dinner, the guests were serenaded by a jazz band which belted out upbeat and familiar renditions.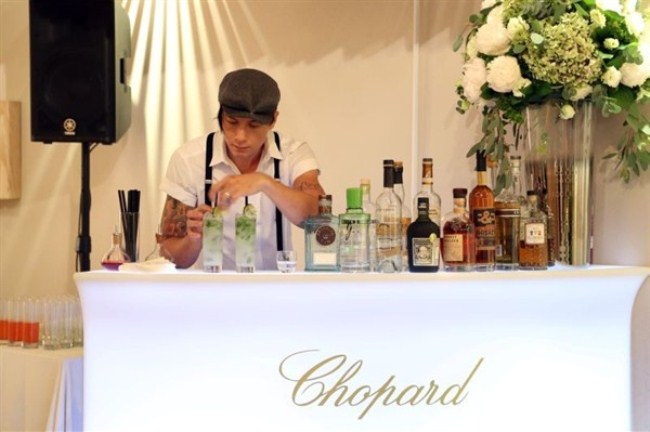 Michael Callahan mixing it up at Chopard Cocktail Bar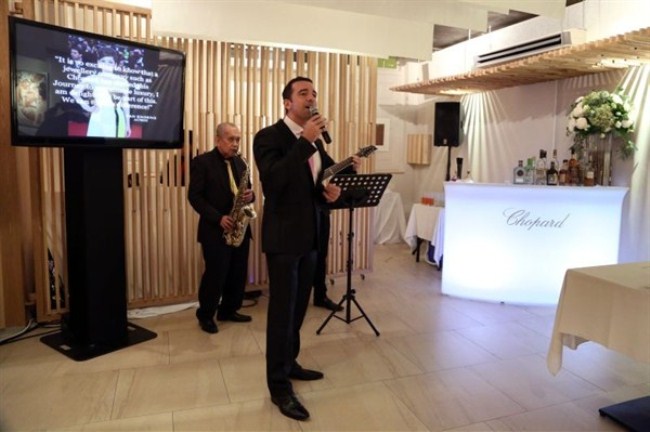 Jazz Band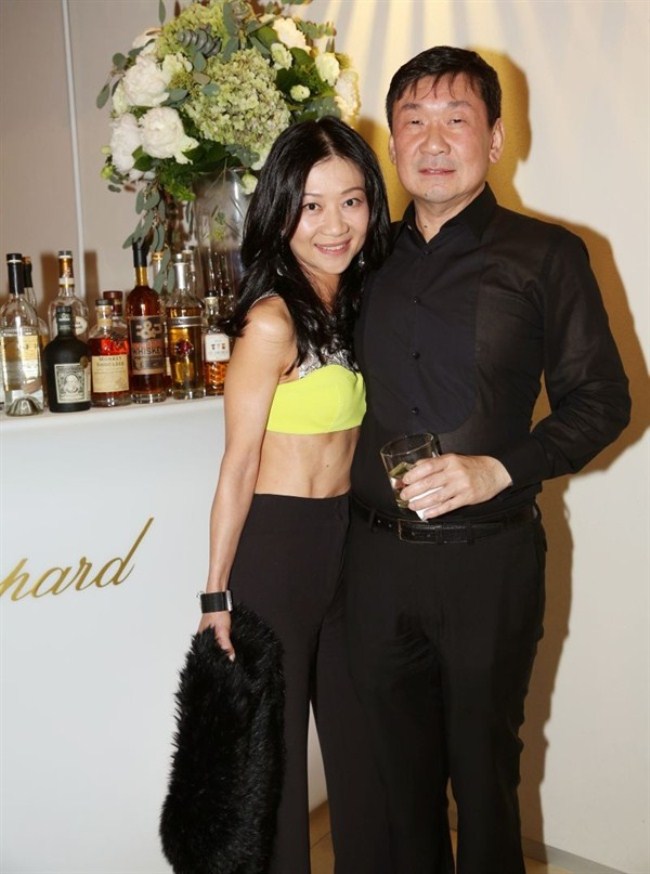 Mr & Mrs Darren Cheong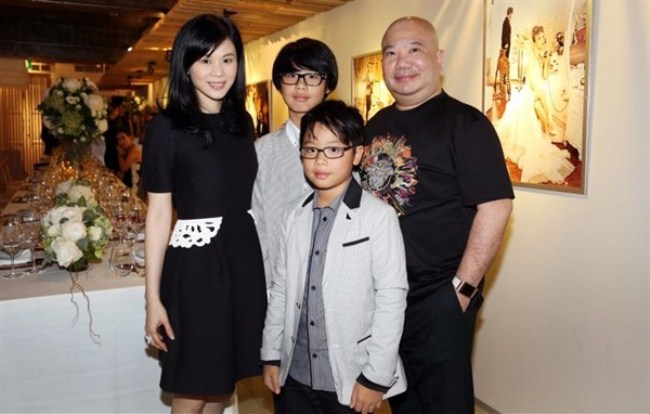 Allan Yap, Coco Yap and family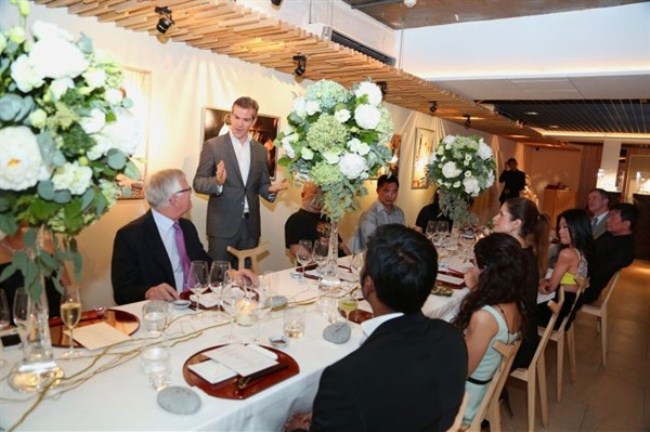 Maxime Labey welcoming the guests
(L-R) Maxime Labey, Connie Goh, Livia Firth, Valerie Chan & Iain Renwick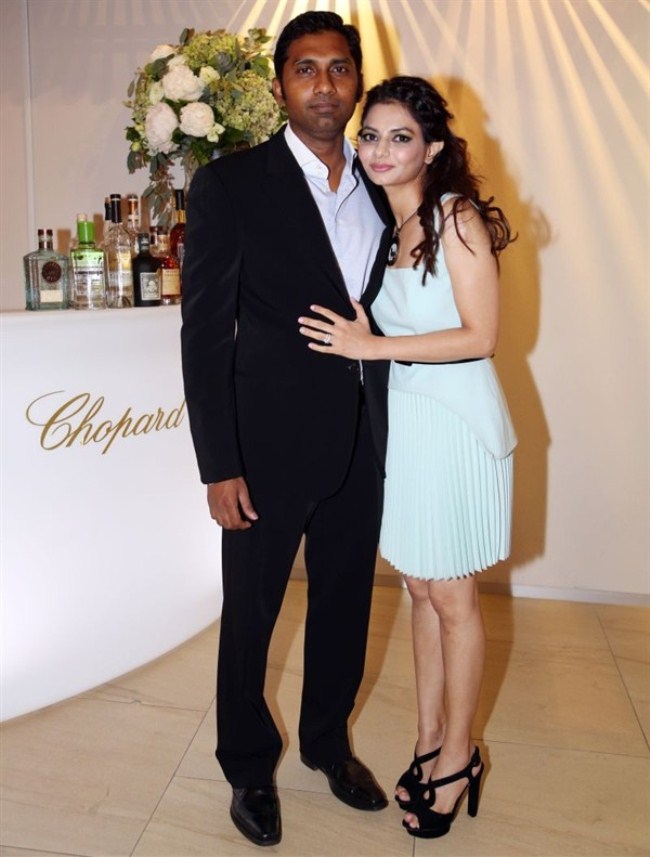 Raj Kumaresan & Shabnam Arashan
Grace Chng and Chris Proffitt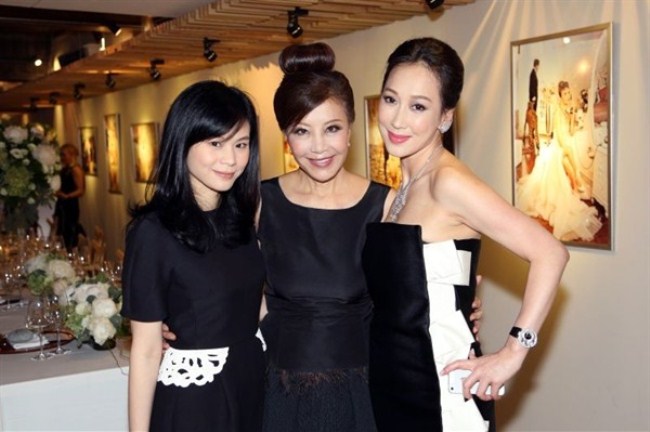 Coco Yap, Grace Yeh & Grace Chng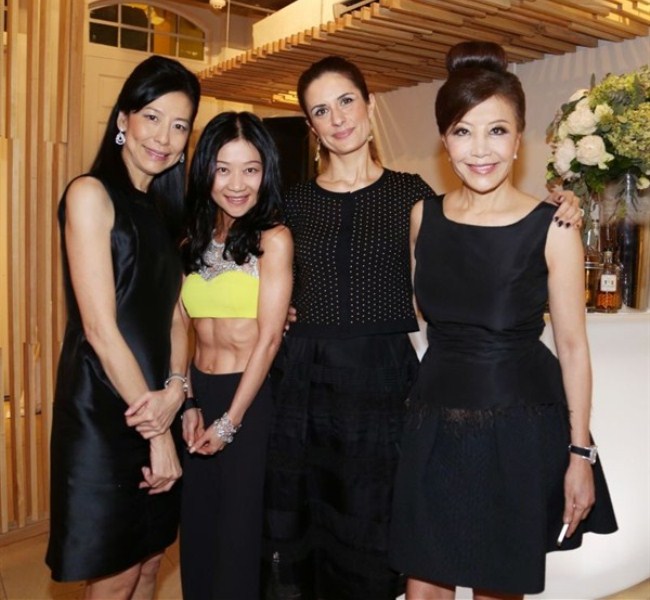 Valerie Chan, Dana Cheong, Livia Firth & Grace Yeh