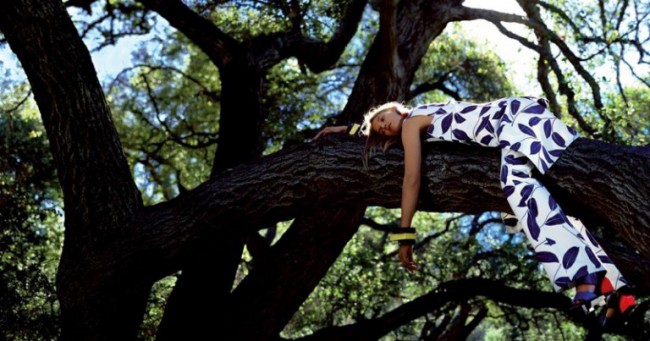 Suvi Koponen stars in Marni's spring-summer 2016 campaign
After unveiling its first print campaign last season, Marni heads to nature for its spring-summer 2016 advertisements.
Tom Hunter captures Suvi Koponen posing in trees and a blanket of greenery. Giovanni Bianco of GB65 art directed the images. Against a forest backdrop, the color-blocked and leaf prints stand out in a field of nature.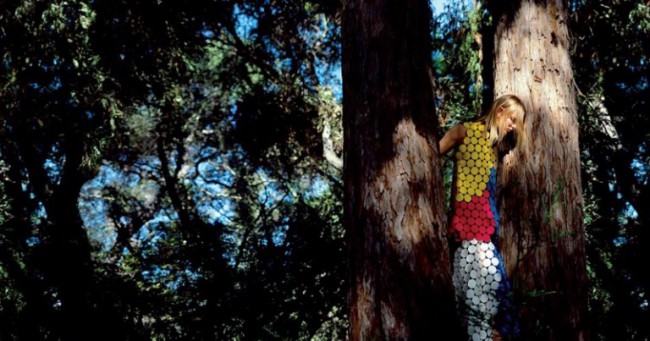 Marni sets its spring-summer 2016 campaign in a forest setting
Suvi Koponen wears a leaf printed dress in Marni's spring 2016 campaign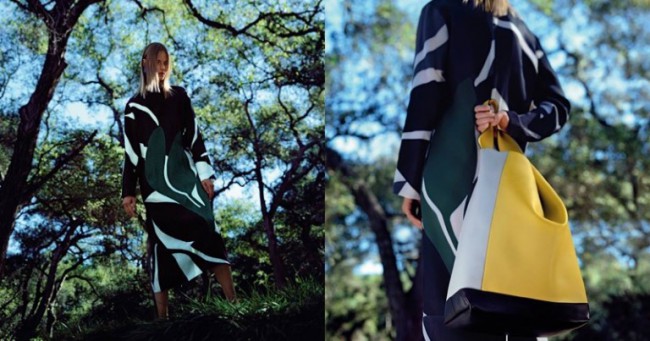 An image from Marni's spring-summer 2016 campaign