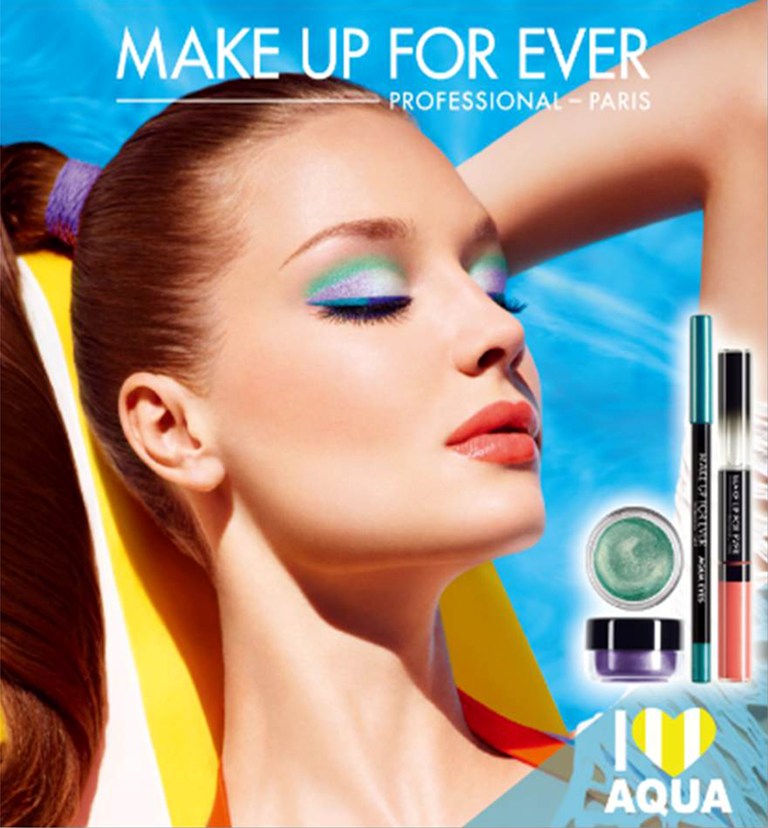 This upcoming summer Make Up Forever adds a splash of fresh colours from it's AQUA line to get you looking picture perfect. The AQUA line was firstly introduced in 2006 and since then become must-have items for professional and those who expect long-lasting yet enchanting and fun beauty.
Aside from giving a natural look, AQUA line is known for its great waterproof and smudge-proof products, which undoubtedly fit your skin for the hot and sweaty summertime. This year, Dany Sanz of Make Up Forever defines the new look as "fresh and contemporary", by letting you play the bold and striking colors in 4 different products for eyes and lips.
For the beautiful eyes, limited edition AQUA CREAM with 3 colors: Pearlescent Teal, Delicate Pastel Green and Deep Iridescent Mauve will create smooth and playful color shades in your eyes. For a better look, adding AQUA EYES in Pearlescent Teal will be divine.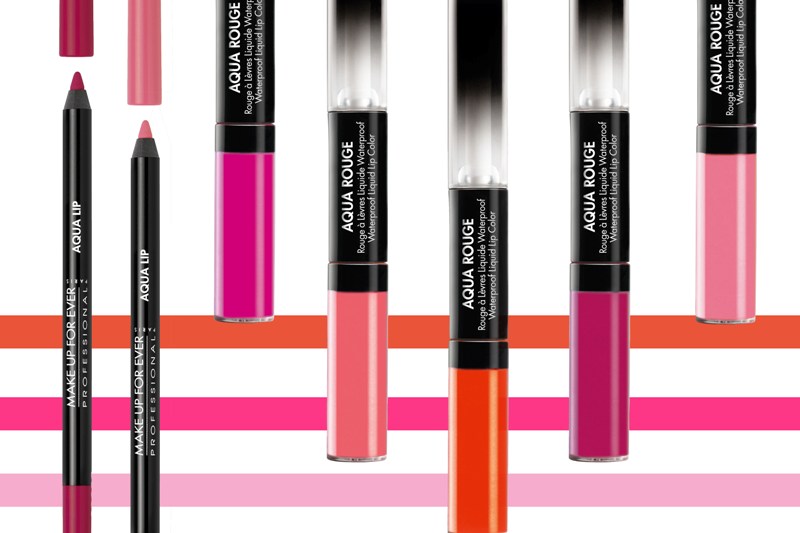 For lovely summer lips, Make Up Forever presents the new pop colors of AQUA ROUGE in Poppy Coral, Fuchsia, Pomegranate, Baby Pink and Pale Orange, and AQUA LIPS in Pomegranate Pink and Baby Pink which are the ultimate little things you must put in your little pouch.
Save the date of 16 May 2013 to grab your favorite AQUA at nearest Sephora in town and Make Up Forever Academy and Pro Loft!