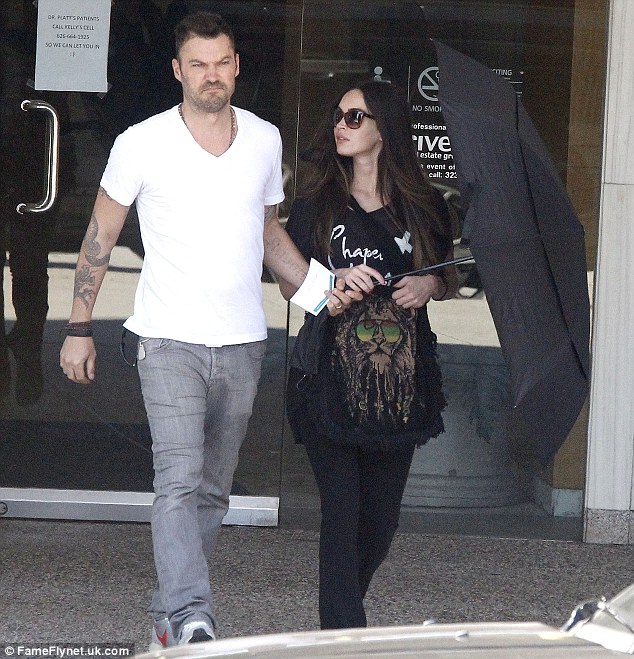 (Photos courtesy of FameFlynet) The couple is certainly inventive, trying to use an umbrella to shield Megan's pregnancy figure from view. The baby will be the first for Megan and the second for former 90210 star Brian.
She's done well at keeping her curves under wraps since announcing her pregnancy earlier this year. But now it has got to the stage where Megan Fox just can't hide her baby bump any more.
The 26-year-old, Transformers actress attempted to use her handbag and an umbrella to shield her curves as she indulged her cravings over lunch with husband Brian Austin Green.
Megan wore a printed T-shirt and leggings as she and her former 90210 beau headed out to grab a bite in Los Angeles. However, the actress was then seen attempting to hide her blooming figure beneath her lion-print shoulder bag.
Megan finished off her outfit with a pair of flip flops and sunglasses, and left her long hair loose around her shoulders for the outing.