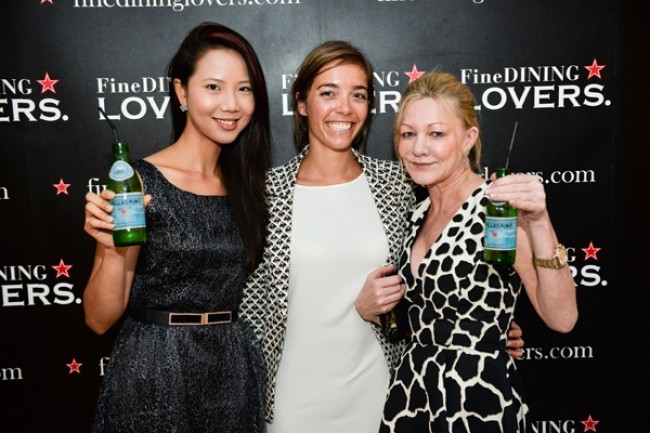 Melissa Ng, Elisabetta Ceriani, Sarah Trabaldo
San Pellegrino's Fine Dining Lovers, a site celebrating global culinary treasures, was launched with an intimate dinner for more than 32 invited guests at LaBrezza, the St. Regis Singapore's flagship Italian restaurant.
Guests were treated to a five-course dinner prepared by Michelin-starred chef Fabio Granata. San Pellegrino also took the occasion to unveil the brand new S.Pellegrino Magnum bottle that will go on to grace top tables around the world.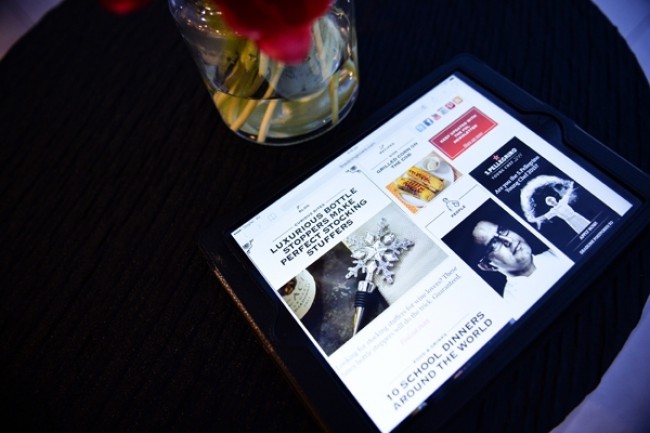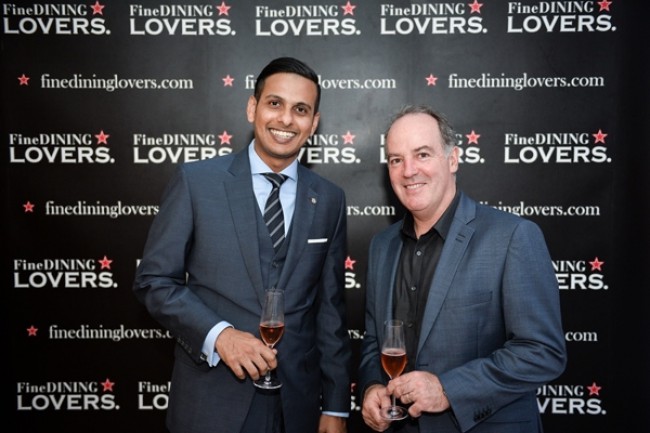 Devan Nadarajah, Brett Hibbs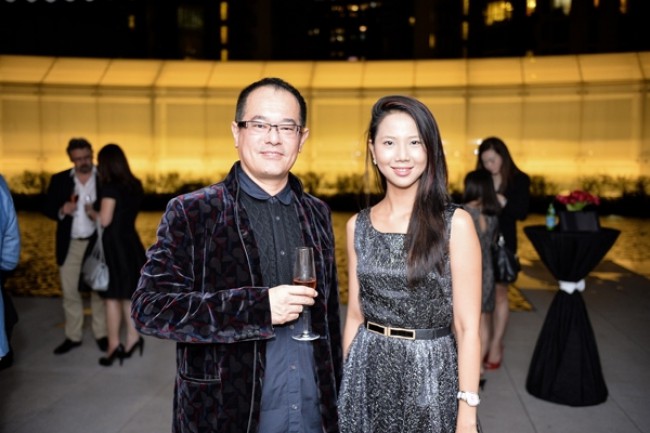 Andrew Tjioe, Melissa Ng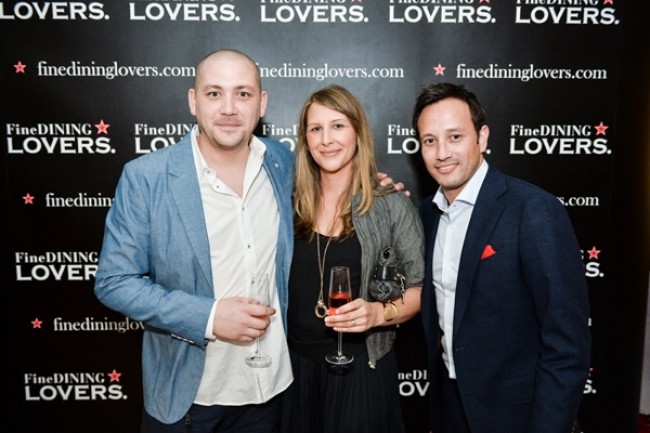 Ryan Clift, Leesa Jane Clift, Mitch Walles