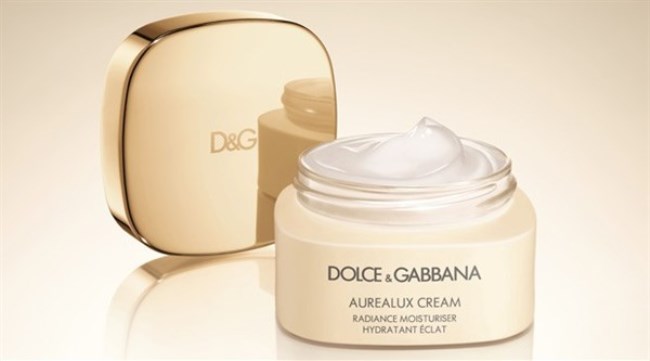 You could've missed the launch of this headliner earlier this week considering the first Dolce & Gabbana skin care collection is an exclusive for Harrods.
Testing the waters with the famed departmental store, Domenico and Stefano have roped in P&G Prestige for the scientific additions to their beauty foray. Culminating the deal with an impressive Gold Flavo-Silk Tricomplex, the Dolce & Gabanna line has three basic targets-even skin tone, smooth texture, firm appearance.
Now expectedly a whole flurry of exotic ingredients and unique formulas have been used to conjure these beauty potions, but what will appease to the buyers most is perhaps the clean white and gold packaging and D&G branding that will spike the first sales.
As for the tried & tested aspect, the house recommends the basic range of 'Essentials' which hosts cleansing milk, oil, gel and water, followed up by an exfoliator, a UV cream and an everyday toner.
For more specific concerns you can lap these products up with the Aurealux range which targets more specific concerns like hydration, firmness, brightening and wrinkles.
While the Essential range circles around £32 to £52 (Rs 3,200 to Rs 5,300 approx), the Aurealux is a tad more expensive at £44 to £110 (Rs 4,500 to Rs 11,300 approx).