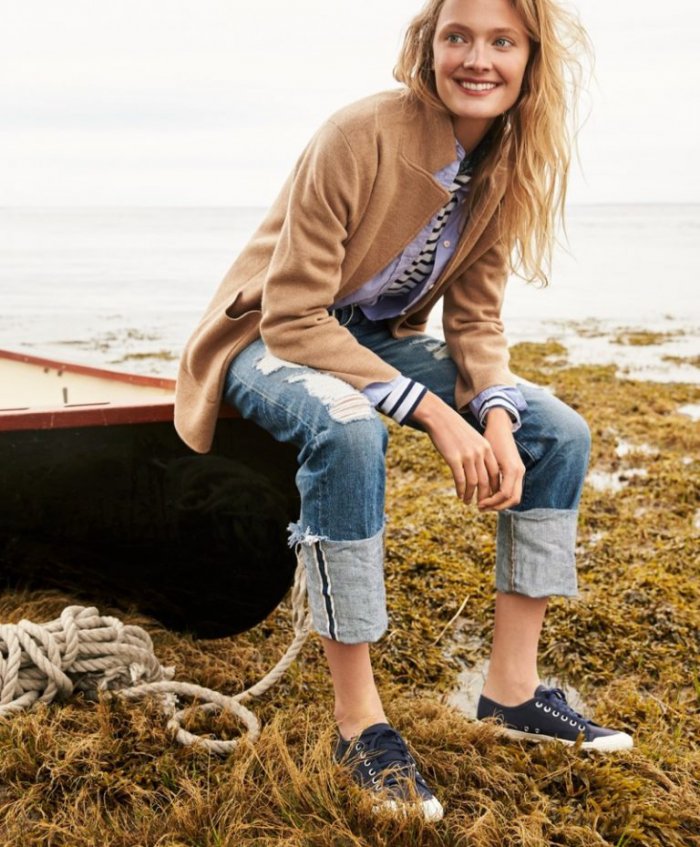 J. Crew Open-Front Sweater-Blazer, Saint James for J. Crew Slouchy T-Shirt and Boyfriend Button-Up Shirt
With the cold weather settling in, J. Crew focuses on fall essentials for a recent style guide. Called '11 New Must-Haves for Fall', the fashion shoot stars models Constance Jablonski and Saskia de Brauw.
The pair pose outdoors in layered ensembles with a perfect casual twist. From sweater-blazers to cropped pants and wool topcoats, these ensembles feature chic pieces for the cooler months.
———————————————
J. CREW FALL 2017 'MUST-HAVES' LOOKBOOK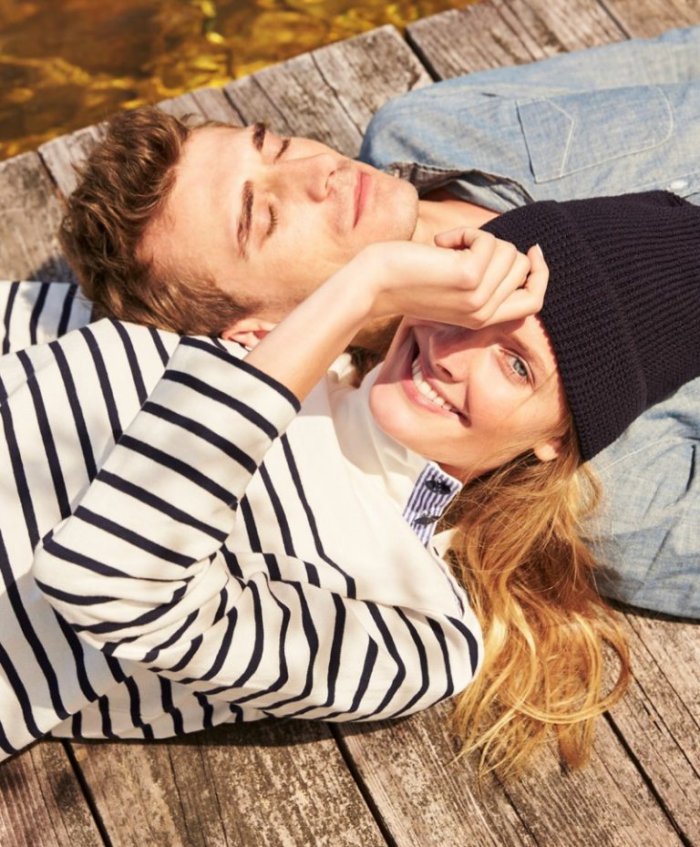 J. Crew Striped Button-Shoulder Turtleneck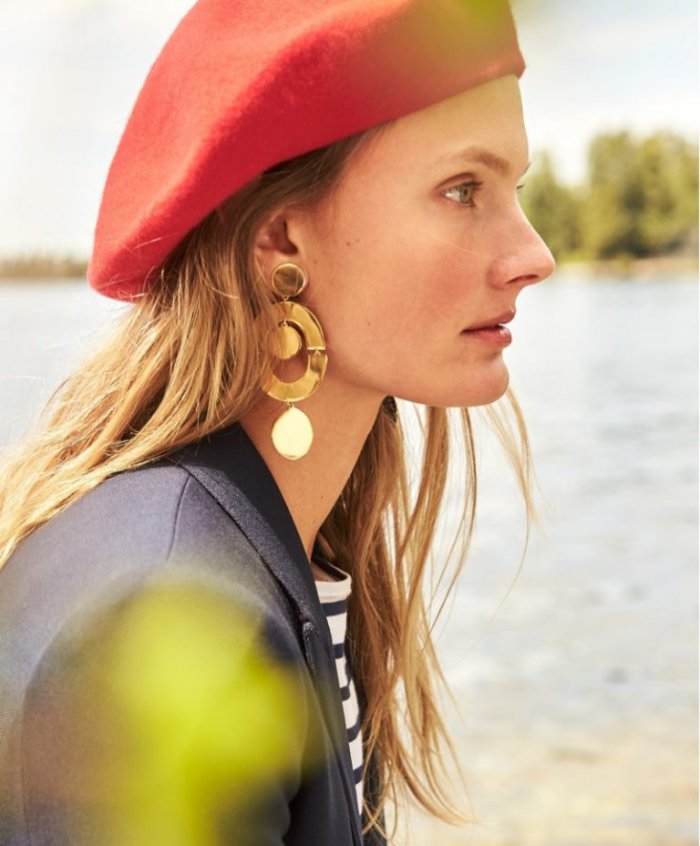 J. Crew Italian Wool Beret, Dover Blazer in Italian Wool, Saint James for J. Crew Slouchy T-Shirt and Orbit Earrings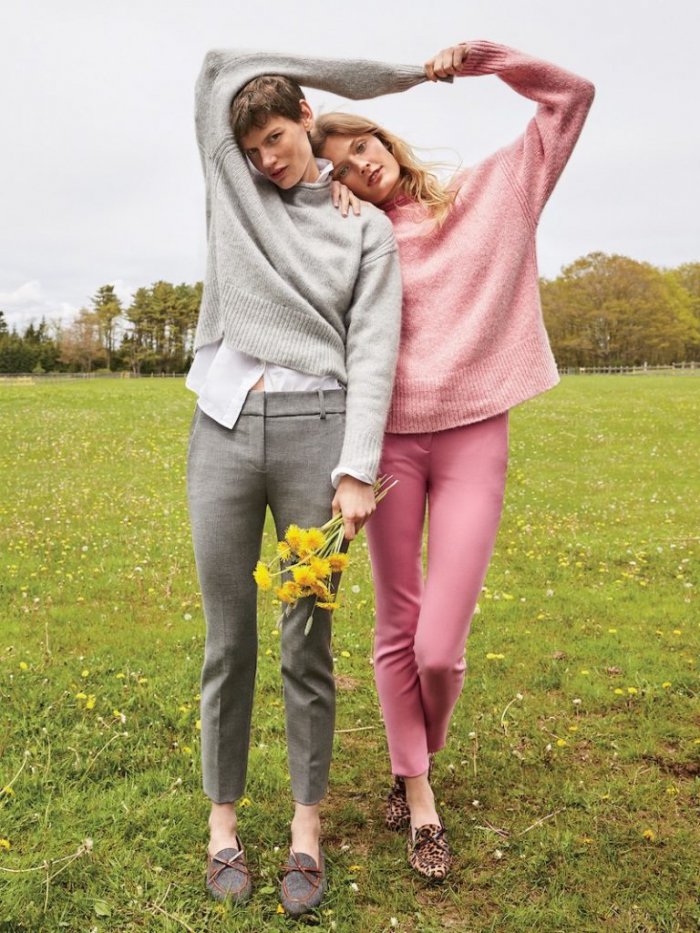 (Left) J. Crew The 1988 Italian Cashmere Rollneck Sweater, ThomasMason for J. Crew Boy Shirt, Cameron Slim Crop Pant in Four-Season Stretch (Right) J. Crew The 1988 Italian Cashmere Rollneck Sweater, Cameron Slim Crop Pant in Four-Season Stretch and Academy Loafers in Calf Hair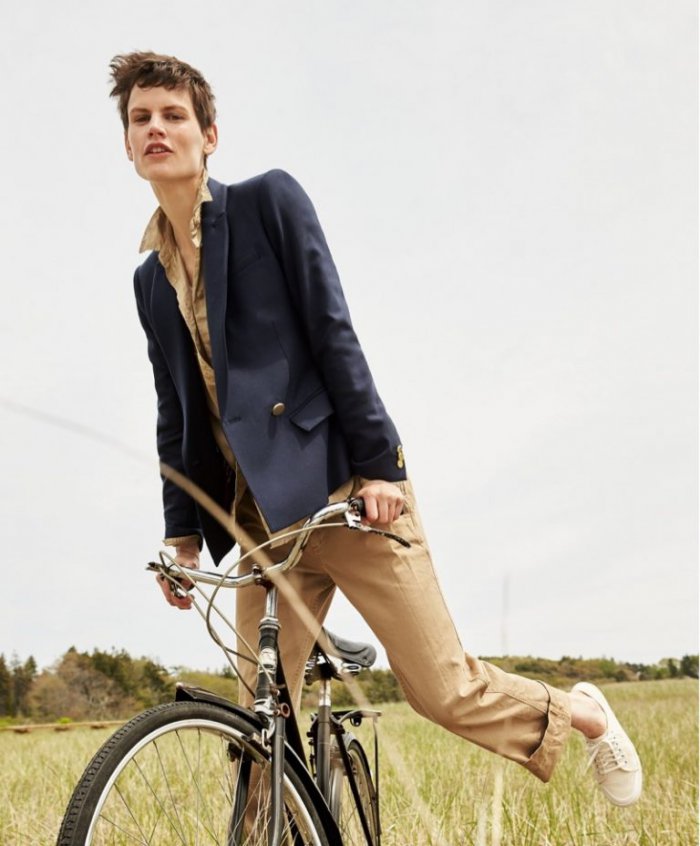 J. Crew Dover Blazer in Italian Wool, Fatigue Boyfriend Shirt, Boyfriend Chino Pant and Tretorn Canvas T56 Sneakers
J. Crew Daphne Topcoat in Boiled Wool, Selvedge Chambray Shirt, Denim Chore Jacket with Patch Pocks and Vintage Crop Jean in Landers Wash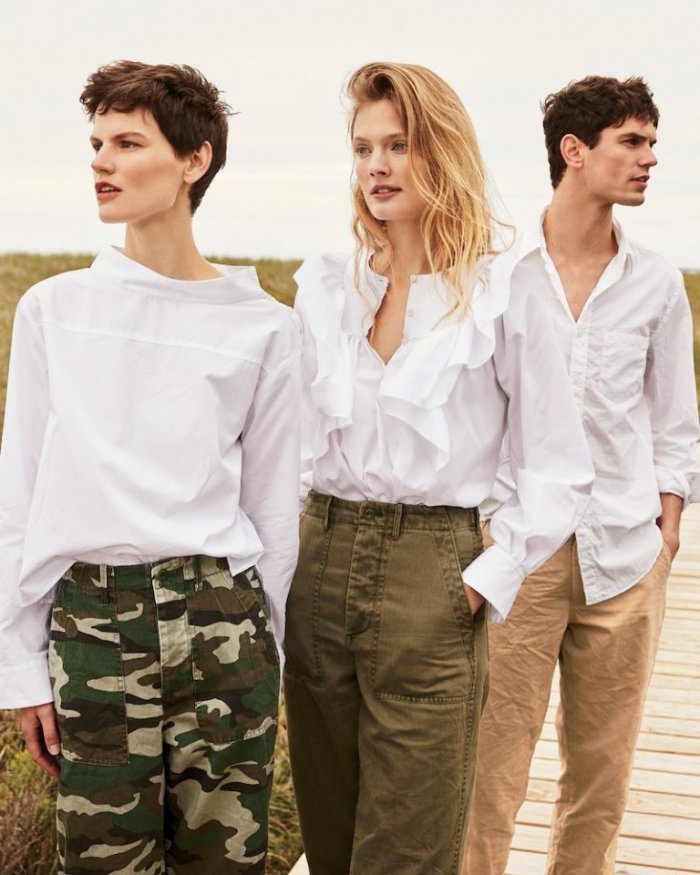 (Left) J. Crew Funnelneck Shirt and Camouflage Foundry Pant (Right) J. Crew Ruffle-Front White Shirt and The 2011 Foundry Pant