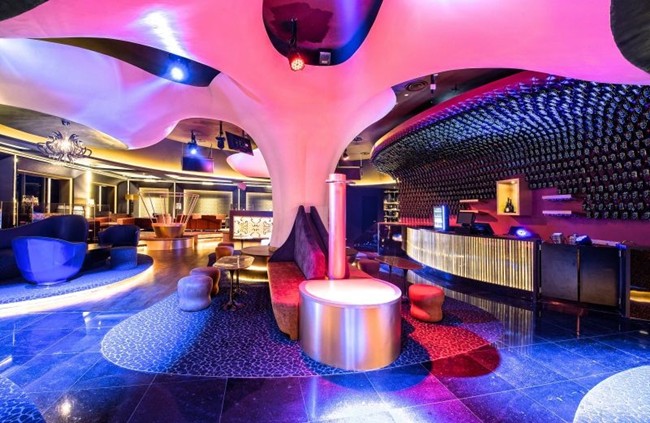 The RM2.8-million Imperial, Malaysia's most expensive and luxurious bar/lounge and club, is set to be the first in Malaysia to be inducted into the prestigious 'The World's Finest Clubs', joining the ranks of the world's most exclusive nightspots, on October 2. Located in Zouk Kuala Lumpur, the induction of Imperial into 'The World's Finest Clubs' is also the first for the 24-year-old Zouk brand that has two superclubs in Singapore (ranked 7th in the world) and Kuala Lumpur (ranked #38 in the world) by UK's DJ Mag.
The reservation-only Imperial, conceptualised by Zouk Kuala Lumpur's founder Cher Ng, is the haute couture of clubbing. One of the 11 rooms of Zouk Kuala Lumpur, Imperial offers a VIP concierge service; private lift entry; personal security; an international bar selection, plus a collection of rare and award-winning whiskies from around the globe, including the Bunnahabhain 40yrs Xtra Old Particular priced at RM49,950.
The World's Finest Clubs, a global club award, was founded in Switzerland in 2003 and it shortlists some of the best nightlife venues in the world. Its stringent criteria includes exceptional interior design and sound; superior hospitality (VIP tables); popular music; premium spirit brands; and most of all, the 'IT' factor.
David Huels, director of The World's Finest Clubs, will be in Kuala Lumpur on October 2 to present the award to Zouk Kuala Lumpur's founder Cher Ng at Imperial.
"I am very excited for Imperial to receive the first award in Malaysia. They truly deserve it with an incredible concept and true professionalism. It will be a very special event and the first in Malaysia… Zouk is a world famous brand and it is really exciting to see the team adding another level on top of the newly-launched superclub." says Huels.