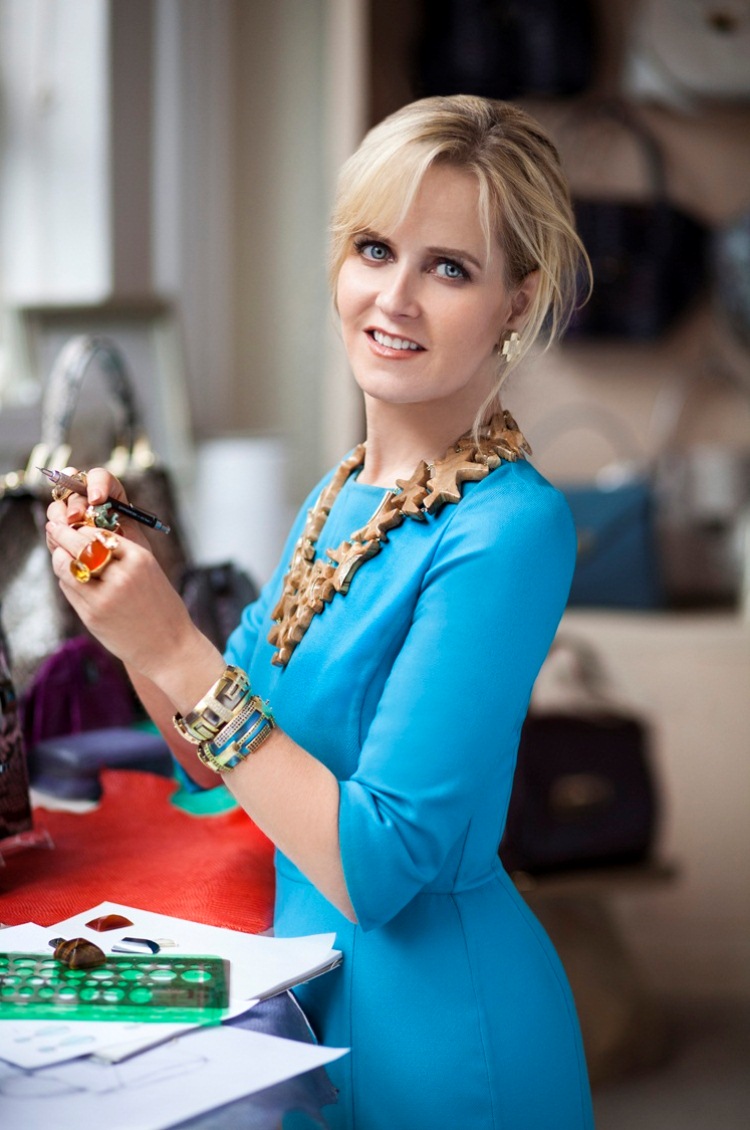 So often we forget that jewelry can be an art form; we toss on our glitter and baubles to accent an outfit or bring a bit of shine to a little black dress, but rarely do we stop to appreciate the design, materials or ingenuity that went into creating that piece—even when made by the best jewelry designers. But when natural materials come into play we can't help but notice the unique shapes and elements of our favorite accessories. Jewelry by New York designer Kara Ross highlights this flawed beauty, allowing nature and craftsmanship to merge into stunning pieces that are far from ordinary.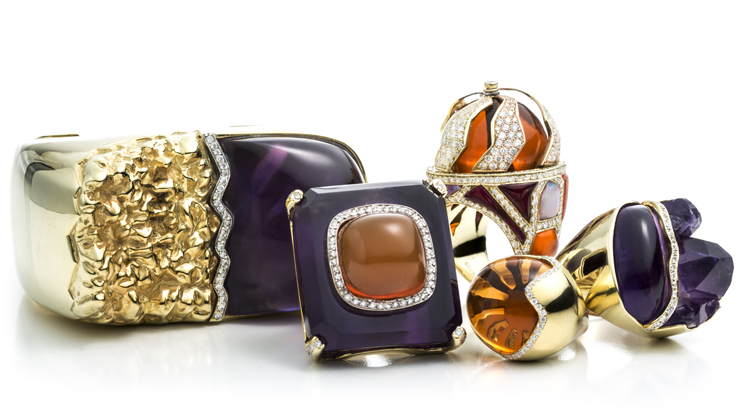 Earlier this month Kara Ross won the GEM Award for Design, one of the highest honors available to jewelers, but long before winning the prestigious award, Ross was inspired by a simple family vacation. Traveling to Africa on safari with her parents, she was allowed to choose one regional gemstone and upon returning to the states was told she could design anything she wanted with her newfound jewel. "To know that I could create something wholly original at a young age really affected me," she explained. Ross designed her first piece after that trip—a square cut tourmaline ring on a diamond-trimmed 18kt gold band.
After graduating from Georgetown University, Ross worked in advertising, trying her hand in business before ultimately deciding that her true passion lay in jewelry design. She went back to school at the Gemological Institute of America to obtain her certification before going on to design pieces exclusively for private clients. In 2003 she founded Kara Ross; originally a fine jewelry line, the brand has grown to include accessories, handbags and two sub-brands, Kara by Kara Ross and 10021 Kara Ross.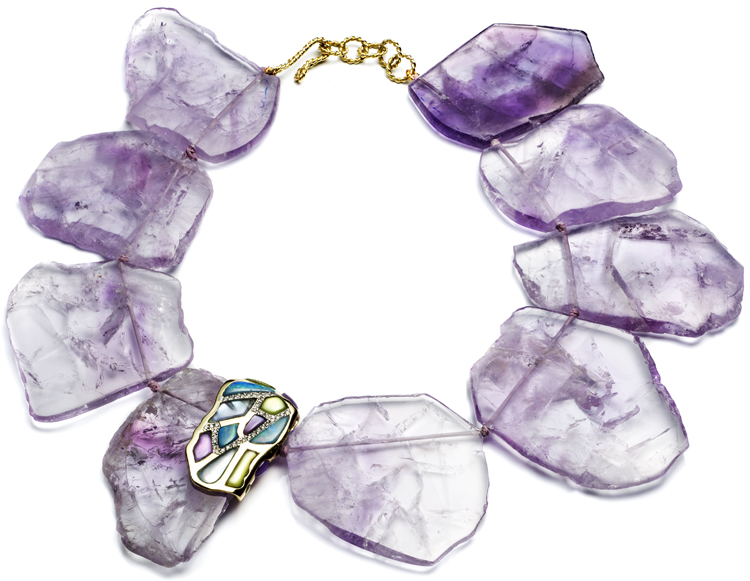 Known for her signature stye of raw beauty, the collection uses moonstone, topaz, quartz and even concrete both in their rough and polished forms for a beauty that marries the natural and luxurious into one compelling piece. Using 18kt yellow, rose and white gold, the metals are used not as a focal point, but as the framework in which to house each gem and rock. Ross is continually inspired by environmental elements such as lava, wood and titanium, and consistently finds ways to incorporate these elements into her jewelry.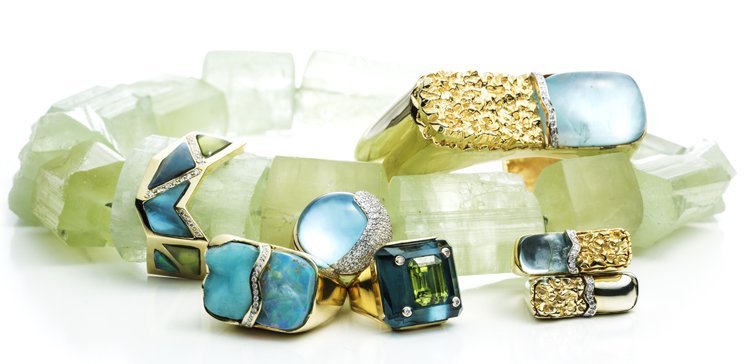 Her celebrity fans speak volumes for the level of her work and include names like Kate Hudson, Cameron Diaz, Anne Hathaway, Demi Moore, Oprah Winfrey and Michelle Obama. The First Lady of the United States commissions Ross to create bespoke jewelry and home accents crafted from the Magnolia trees on The White House front lawn to give to visiting dignitaries, heads of state and employees. Pieces from her fine jewelry collection are on display at the Boston Museum of Fine Arts, the Museum of Arts and Design in New York and the San Diego Natural History Museum.
Kara Ross Fine Jewelry is available in fine department stores and online. Priced from $460-$74,470.
(Photos Courtesy of Kara Ross)