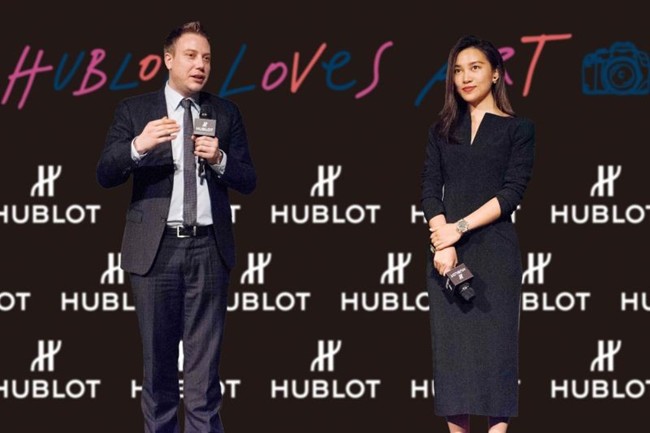 On June 5, Hublot welcomed a new ambassador from the world of art – Chen Man, the international visual artist. In her unique perspective, she fuses fashion and art, creating a series of extraordinarily visual art pieces.
Chen Man is the first female Chinese ambassador of the brand, showing Hublot's strategic vision for the high-end female market in China. As a world-renowned visual artist, Chen Man's unique style has won her many awards in the international arena. She has worked with various front-line media, home and abroad, for covers, capturing light and shadow with her fine, subtle and sensitive instinct that is specially gifted to women, bestowing unprecedented charm and character to already well-known faces.
Chen Man fuses Chinese traditional philosophical culture and modern fashion, two concepts that seems contradictory, thusly, becomes a unique explorer of Chinese modern visual art. With her extraordinary imagination and creativity, Chen man interpreted Hublot's brand spirit of "be the first, unique and different" in the best possible way, making her the best choice as brand ambassador. On June 5, Chen Man shared her view of visual art as a female artist and unveiled her own visual commercial for Hublot. Wearing the Big Bang Jeans Carat set with baguettes, Chen Man sits in front of the Chinese classic architecture.
The cooperation between Chen Man and Hublot goes way back. She has personally shot three brand ambassadors of Hublot. In Chen Man's lens, the luring sexiness of Big Bang Embroidery on the wrist of Bar Refaeli, the international super model, contradicts intensively with her eyes, calm and strong, radiating irresistible feminine charm. In the Big Bang Unico Italian Independent photo shoot featuring Mr. Lapo Elkann, Chairman and Co-Founder of Italian Independent, Chen Man revealed the rebel in the body of this business legend. Her collaboration with Lang Lang is even more breath-taking. Wearing Big Bang Carbon Bezel Baguette, Lang Lang passionately sites on the piano. Respect for tradition while persistent in innovation is Chen Man's interpretation of Lang Lang.
"I'm proud to be the brand ambassador of Hublot. I love the brand not only out of its respect for watchmaking traditions and persistence in innovation but also because the brand's spirit coincides perfectly with mine. The power of fusion brings greater tension into art pieces and increases the depth of thinking. The brand philosophy of Hublot keeps me exploring, realizing my dream of art." said Chen Man.