Designers are looking back to the 1970s for inspiration this year. First, it was one of the biggest trends from spring 2015 and now the fall 2015 previews have shown that fashion's infatuation with the 1970s is still ongoing. And who could blame the industry's tastemakers?
70s style embraced nonconformity with casual looks while still retaining that timeless chic factor. Check out more 1970s inspiration including four unique trends below.
————————————–
1970s Suede Trend
One material that evokes the 1970s like no other is suede. Pants, skirts, dresses and accessories in the fabric are sure to get you into a retro mood. From the New York runways to fast fashion stores like Zara, suede takes over as much of fashion embraces the 70s trend.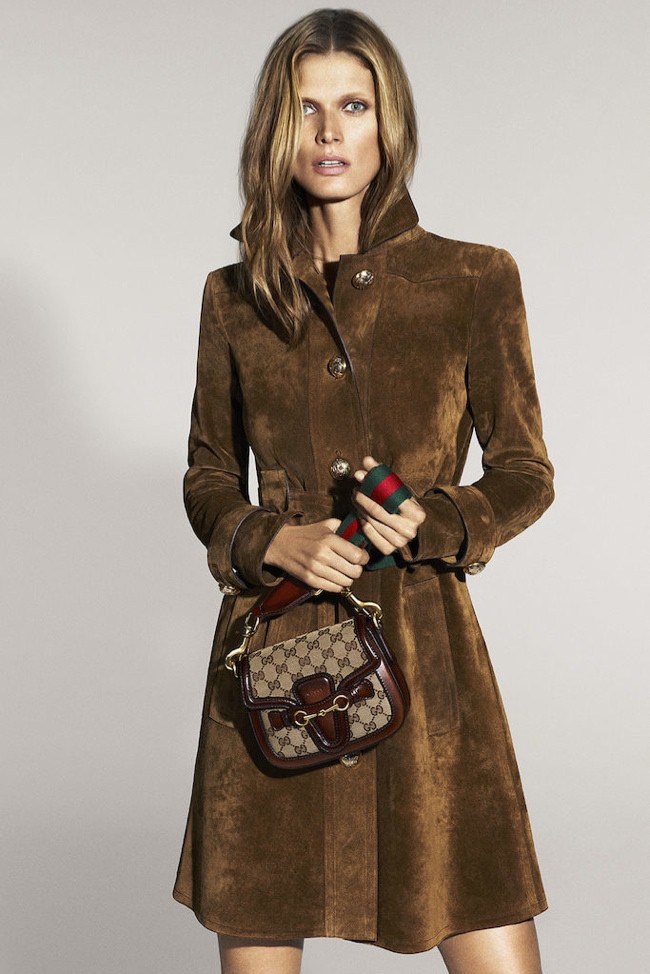 A model wears a brown suede jacket dress from Gucci in the brand's spring-summer 2015 campaign.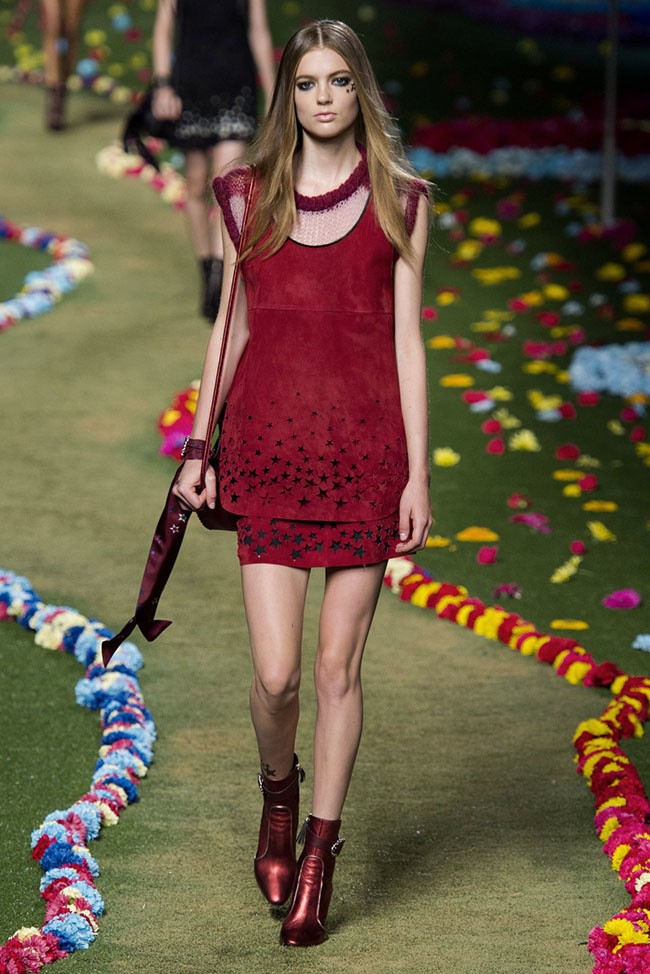 A 1970s inspired suede dress from Tommy Hilfiger's spring 2015 collection.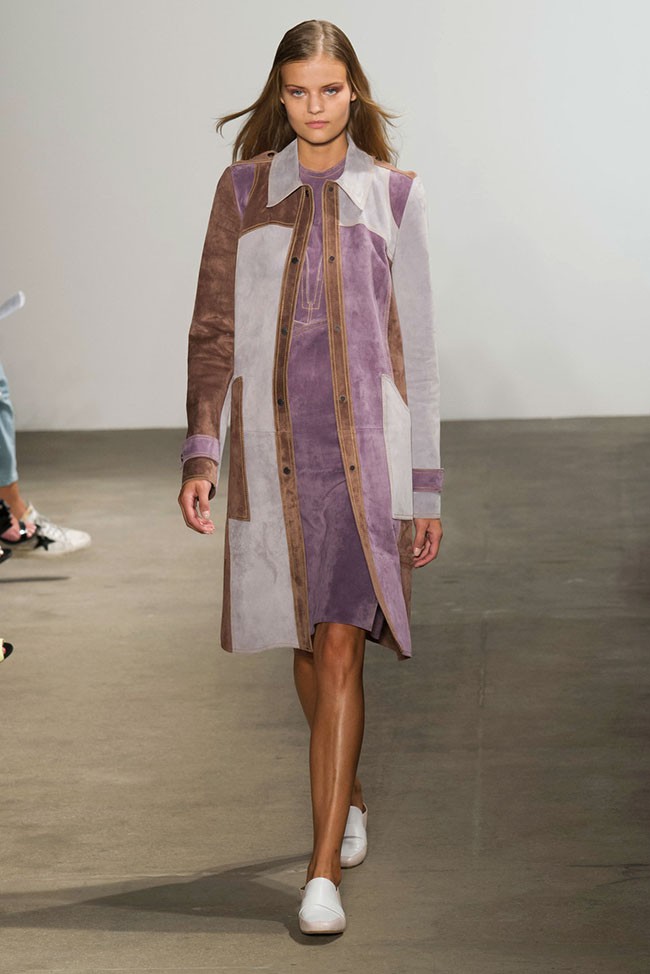 Derek Lam offered a 1970s inspired, patchwork suede at his spring-summer 2015 show.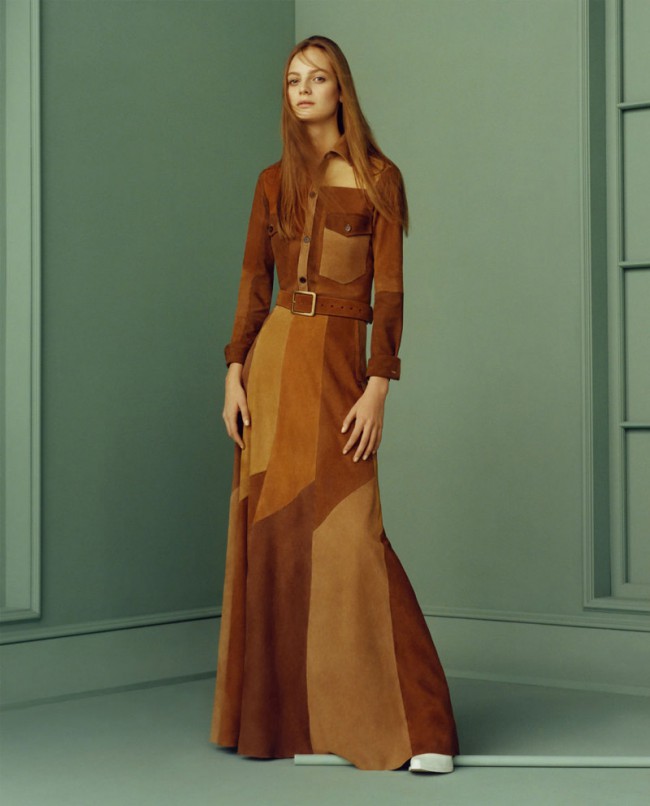 A model wears a patchwork suede top and skirt in Zara's spring-summer 2015 campaign.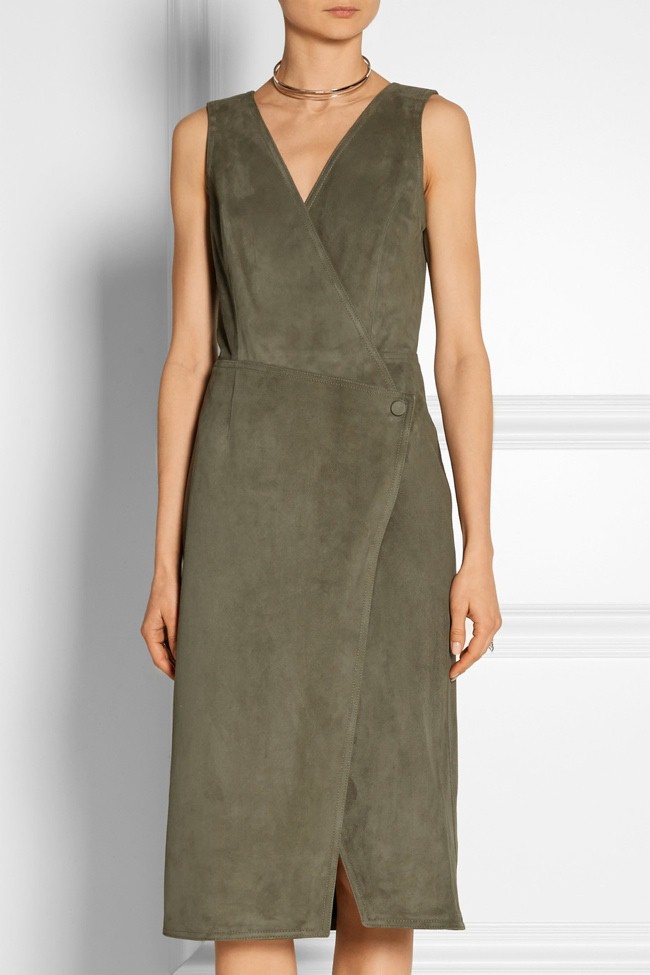 Combing the two 1970s trends of a wraparound dress and suede, Jason Wu creates a ladylike look inspired by the decade.
————————————–
1970s Maxi Dress Trend
The maxi dress trend is usually associated with bohemian chic styles. From fancy florals to wild tribal prints, designers created 1970s inspired maxi dress shapes with bold silhouettes. Perhaps you should give one a try this year?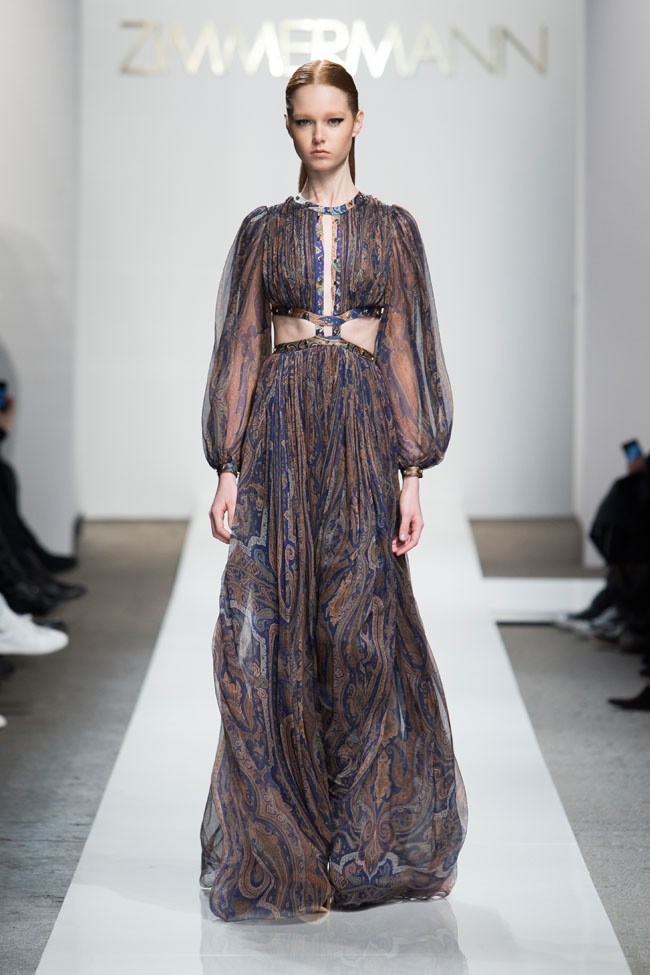 A model wears a maxi dress at Zimmermann's fall 2015 runway show. The loose-fitting silhouette and cutout gives a 1970s-inspired bohemian vibe.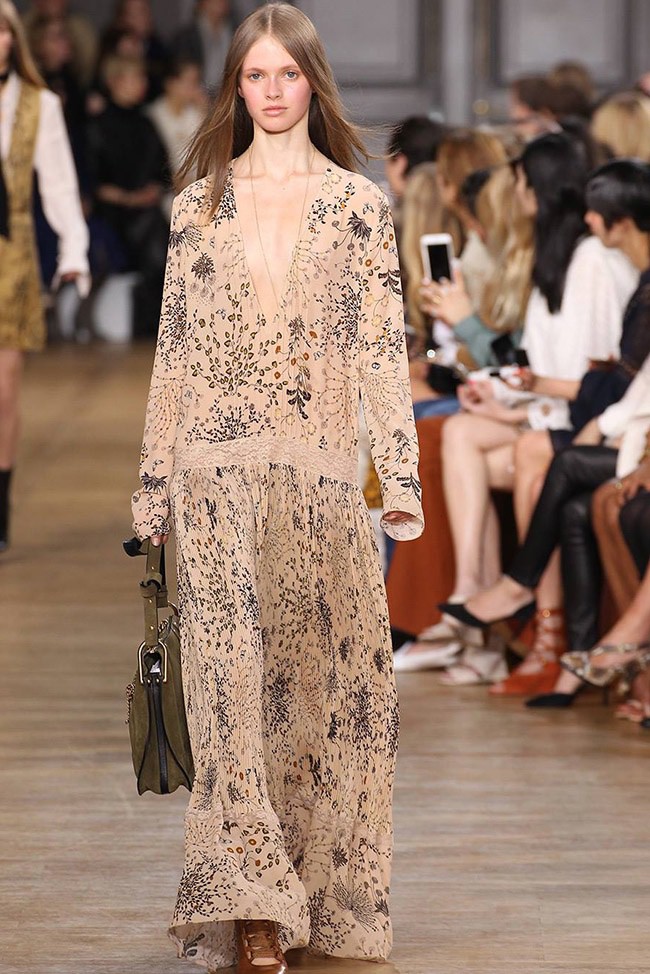 A model wears a long maxi dress on Chloe's fall 2015 runway. The 1970s inspired silhouettes of the show delivered hippie glamour.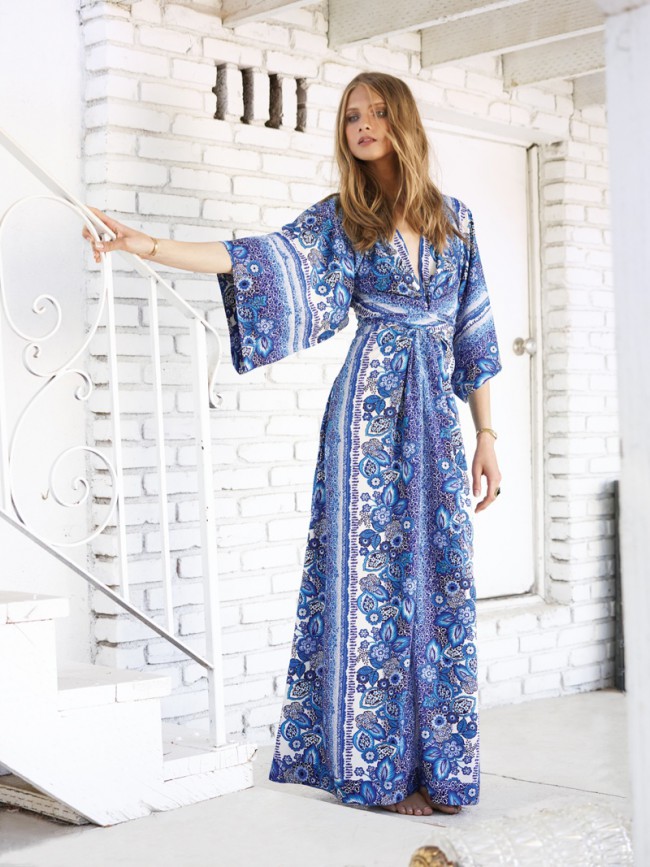 Model Anna Selezneva wears a Tularosa dress for REVOLVE Clothing x Tularosa campaign.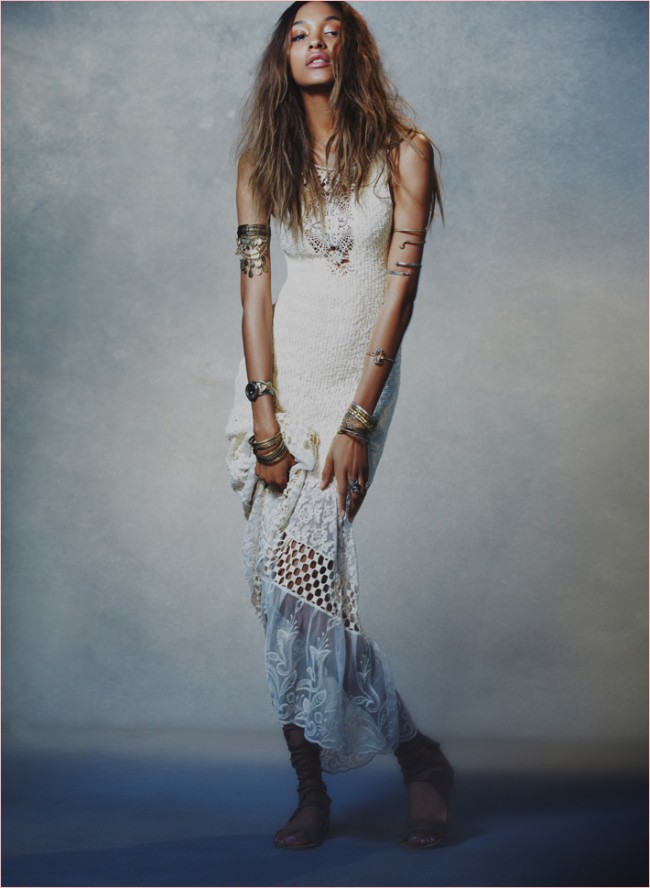 Jourdan Dunn wears a bohemian inspired maxi dress in Free People lookbook.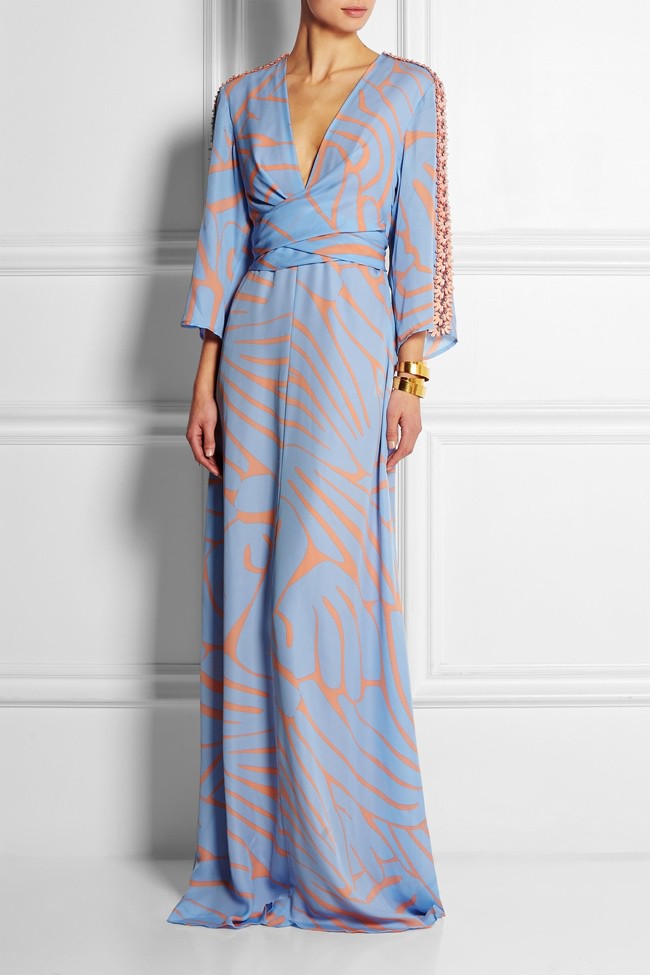 Issa's 'Francesca' printed silk-georgette maxi dress cuts a striking figure with its kimono sleeves and crustal embellishments.
————————————–
1970s Fringe Trend
Everybody loves fringe; it is a playful way to add some decoration to a design and looks great when you move too. Looking for a way to evoke the 1970s? Then look no frther than flirty fringe.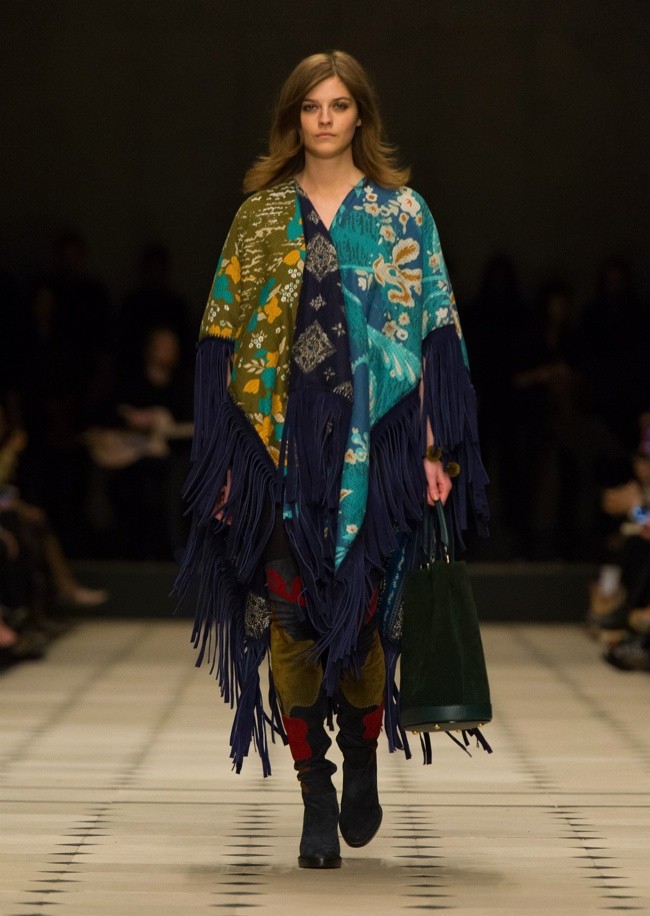 At London Fashion Week, Burberry embraced the fringe trend with a 1970s influenced outing of hippie chic looks.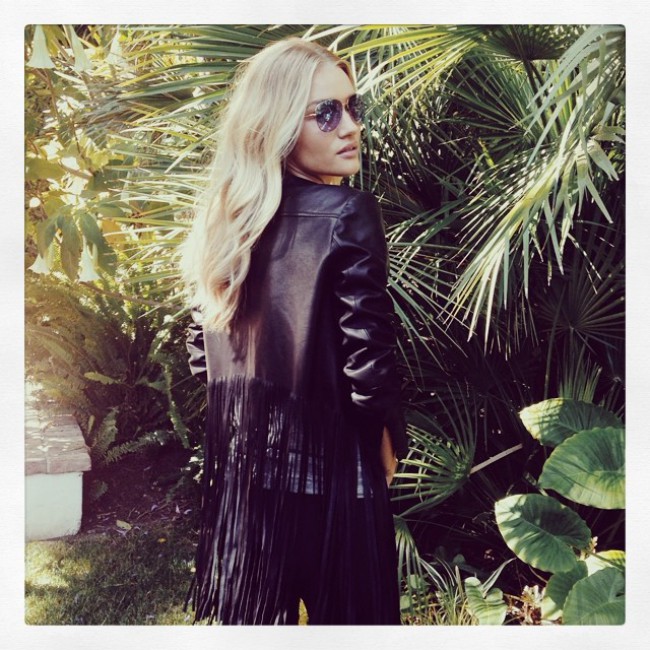 Rosie Huntington-Whiteley rocks a fringed jacket in Instagram image.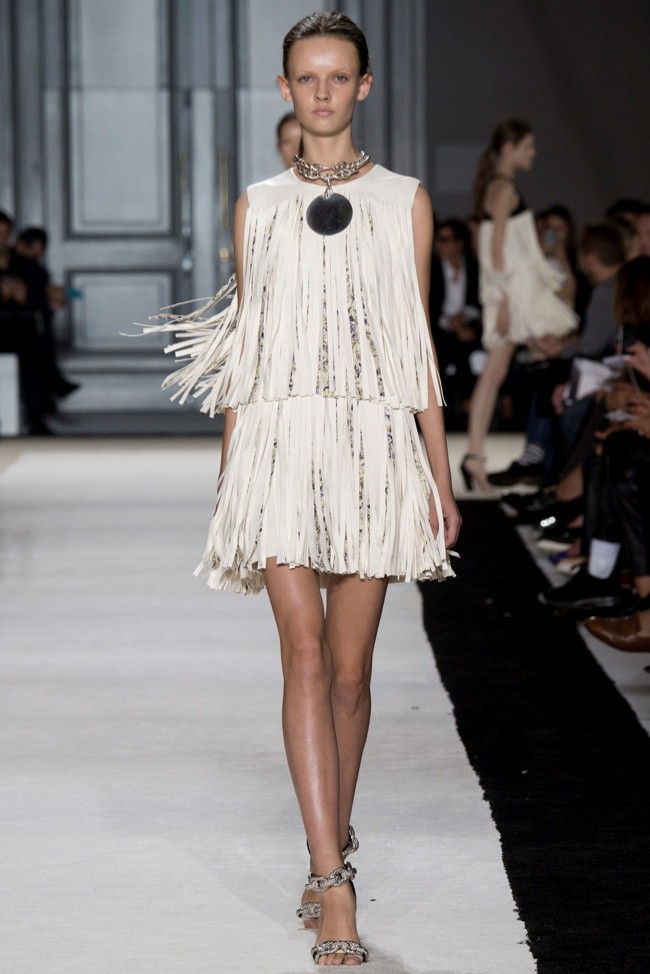 A model wears a fringe-adorned dress for Giambattista Valli's 1970s inspired spring 2015 collection.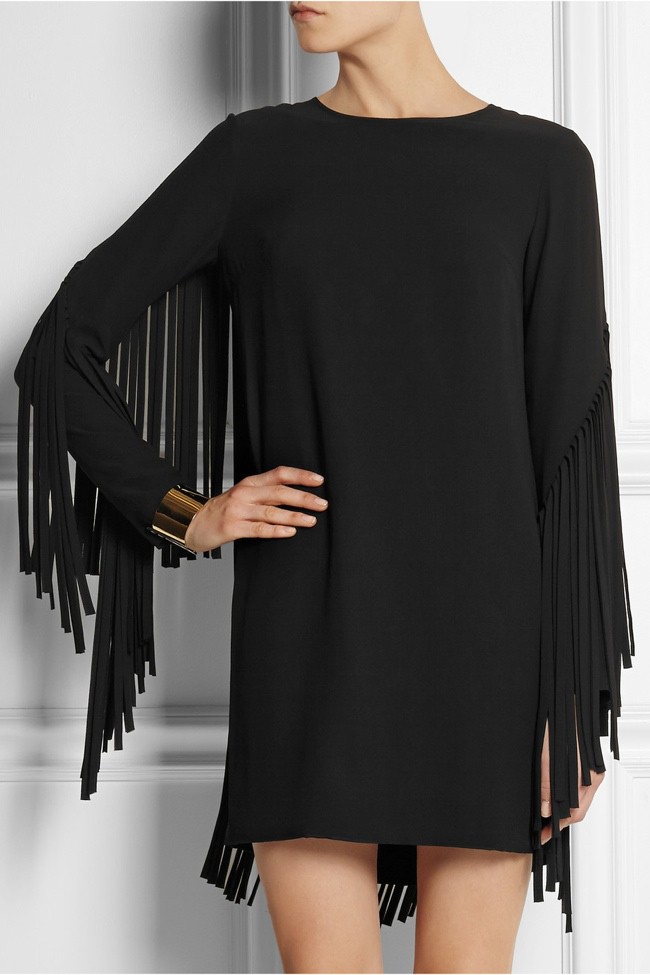 Many designers created fringe embellished pieces the season. DKNY's fringed crepe mini dress is the perfect addition to a wardrobe for going out.
————————————–
1970s White Lace trend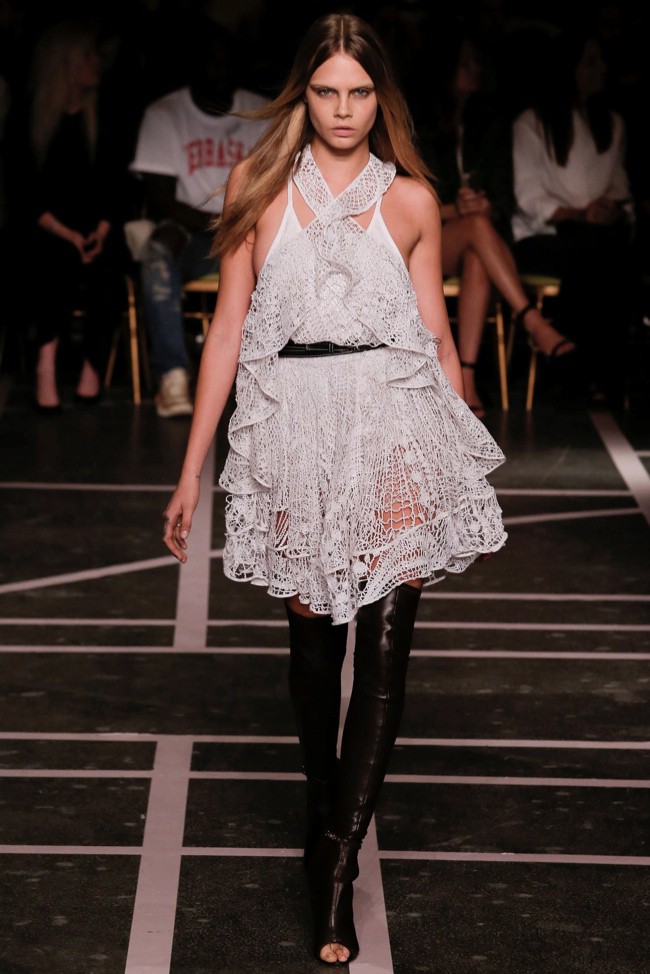 Cara Delevingne wears a white lace dress from Givenchy's spring-summer 2015 collection.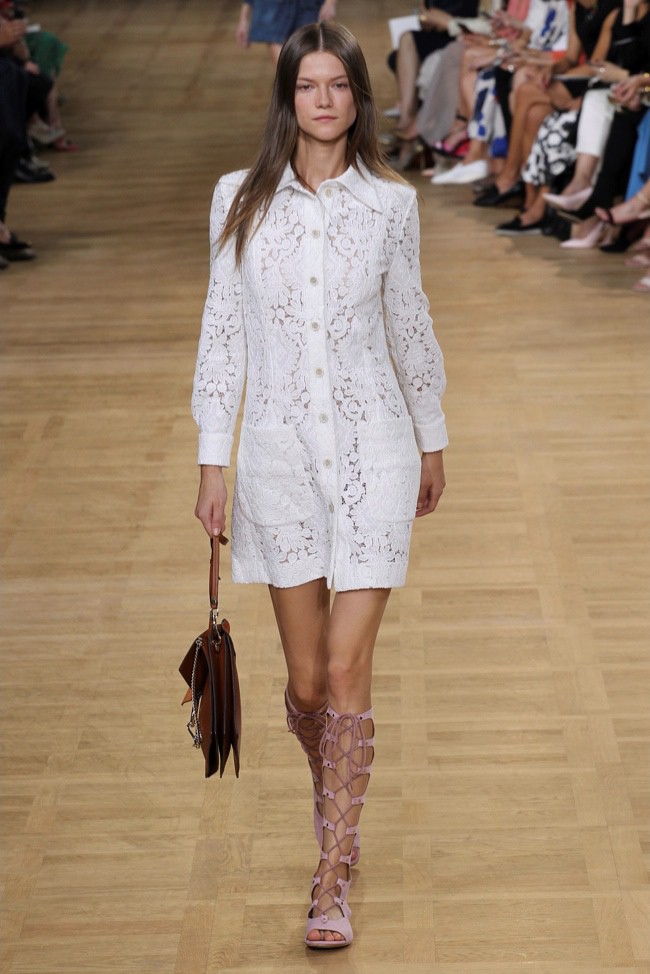 A model dons a white lace dress from Chloe's spring-summer 2015 collection, evoking a 1970s vibe.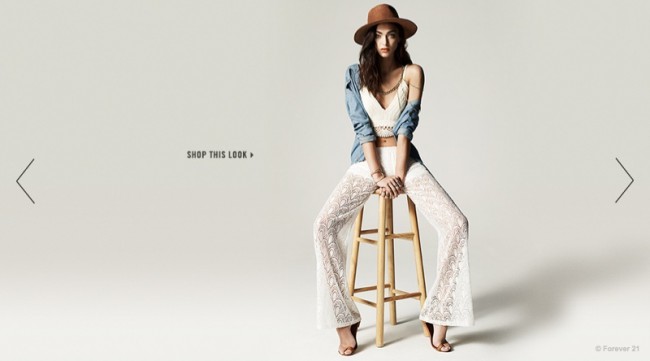 A model wears 1970s inspired lace top and pants in Forever 21 lookbook for spring.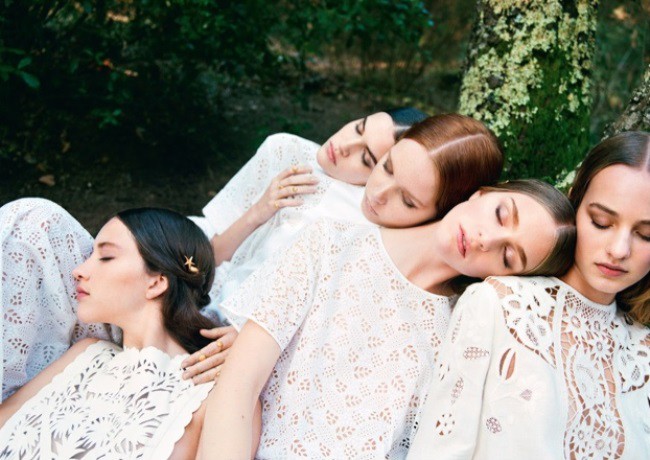 Models wear Valentino white lace looks for the brand's spring-summer 2015 advertising campaign.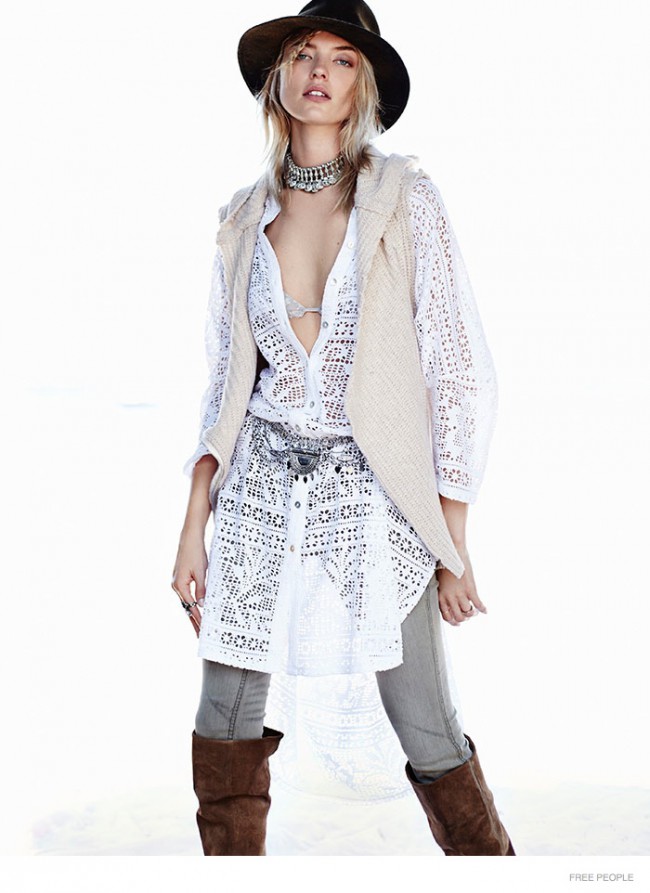 A model wears a white lace top in a Free People lookbook. The brand is known for its 1970s, boho inspired designs.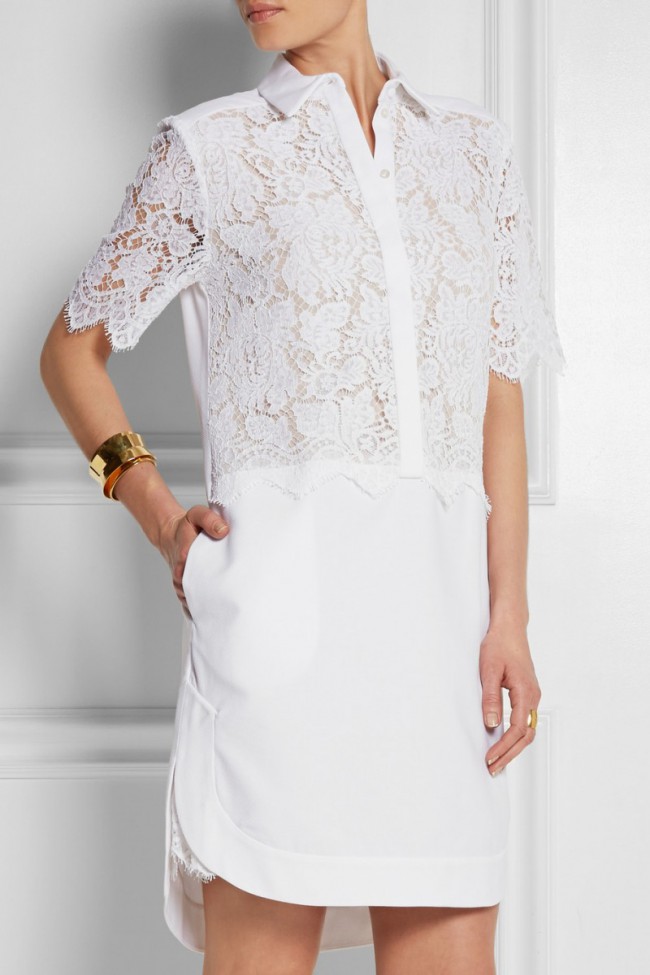 Erdem has created a white lace pique shirt dress perfect for a summer day out.