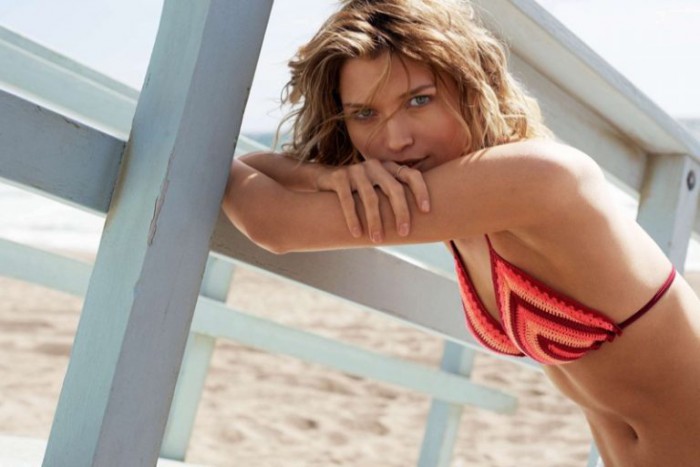 H&M Crocheted Triangle Bikini Top
Summer is heating up thanks to H&M's recent swimsuit trend guide called, 'Happy Days'. Photographed at the beach, model Hana Jirickova catches some serious rays in the shoot.
From printed bikini tops to plunging v-neck one-pieces to tassel adorned bottoms, these styles are perfect for a day out in the beach or pool. Check out more H&M swimsuit styles below.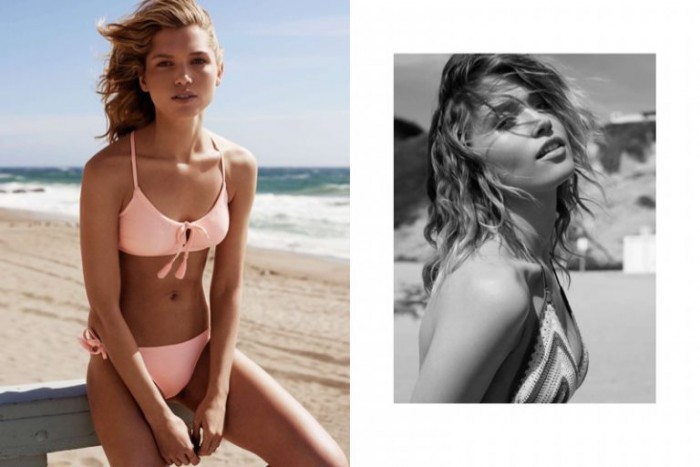 (Left) H&M Bikini Top and Bikini Bottoms with Tassels (Right) H&M Crocheted Triangle Bikini Top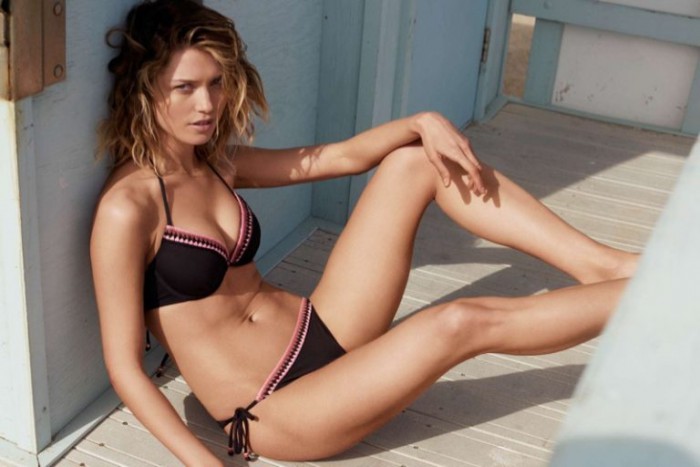 H&M Push-Up Bikini Top and Bikini Bottoms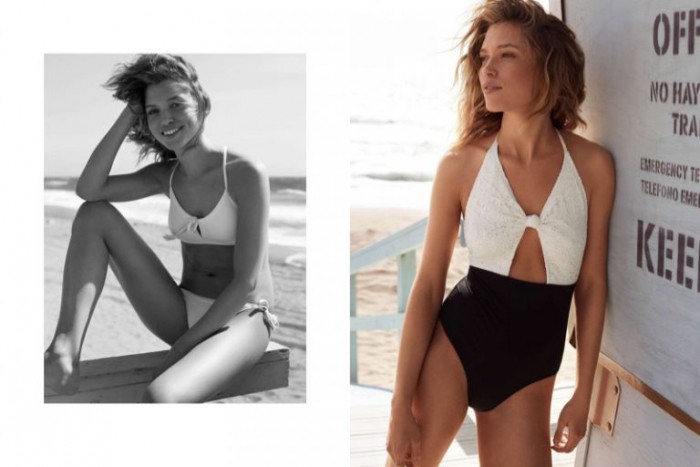 (Left) H&M Bikini Top and Bikini Bottoms with Tassels (Right) H&M One-Piece Swimsuit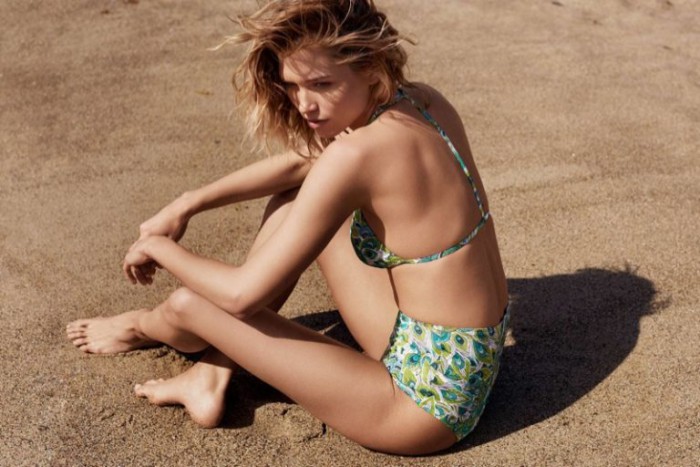 H&M Printed Triangle Bikini Top and High-Waist Bikini Bottoms
(Left) H&M Printed V-Neck Swimsuit (Right) H&M Crocheted Triangle Bikini Top