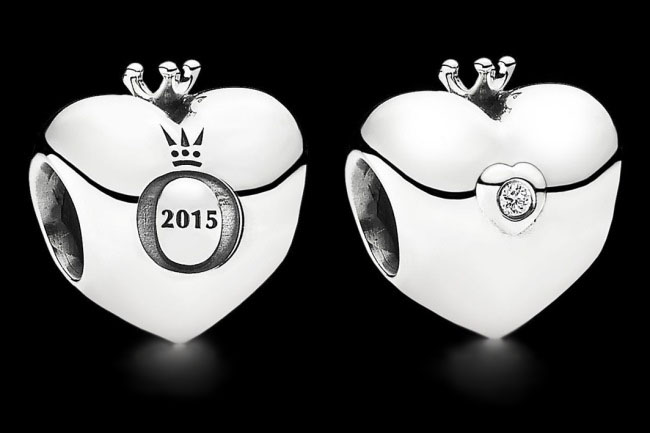 In celebration of Pandora's loyal followers, a new club charm 2015 has been created. The new charm for 2015 symbolizes the precious bond between Pandora and its loyal following of women who wear it. Embellished with a genuine diamond and with this year engraved, the charm will be available for a limited period only, making it a true collector's item; perfect for gift giving to celebrate this year's special event whether it be a birth, wedding or similar momentous occasion.
The Pandora Club Charm was traditionally a celebration of its Club members but this year it invites all Pandora lovers to join in this blissful occasion and get this unique collector's item. The pretty sterling silver design is rooted in the iconic Smooth Heart charm, synonymous with Pandora and one of its first charms the jeweler ever launched. Embellished with a single shining diamond, as the precious symbol of devotion, the smooth heartshaped charm is topped with Pandora's signature crown and engraved with the company's 'O' logo.
The Pandora Club Charm 2015 is made from genuine polished sterling silver with oxidised details and a sparkling round brilliant cut 0.01 carat diamond and will be presented with its own Pandora Diamond Certificate.