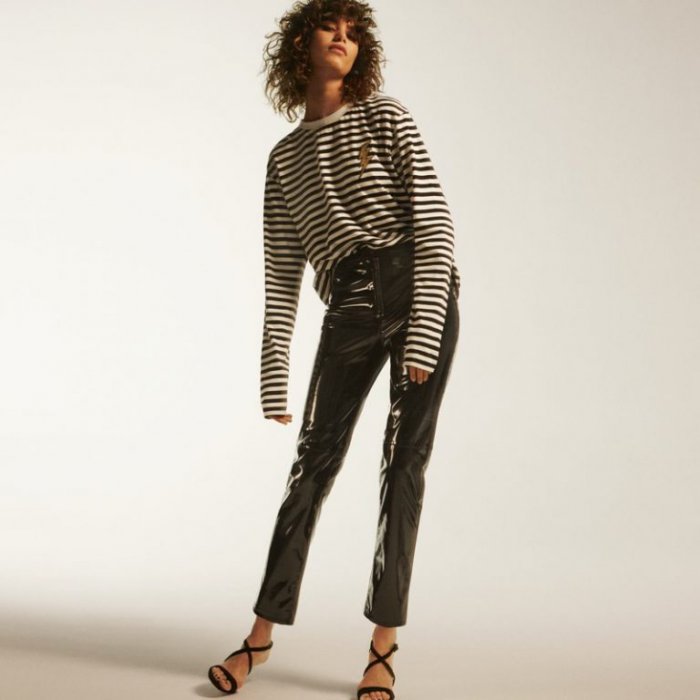 H&M Long-Sleeved Top, Pants and Suede Sandals
Fall fashion takes the spotlight in H&M's recent trend guide. Called 'Say It Loud', the fashion shoot focuses on bold styles including ruffled tops, high-waist pants and cool outerwear.
Model Mica Arganaraz stands out in chic ensembles that don't shy away from prints or patterns. Paired with crossbody bags and strappy heels, these outfits serve major inspiration for the autumn season.
————————————————————-
H&M 'SAY IT LOUD' FALL 2017 LOOKBOOK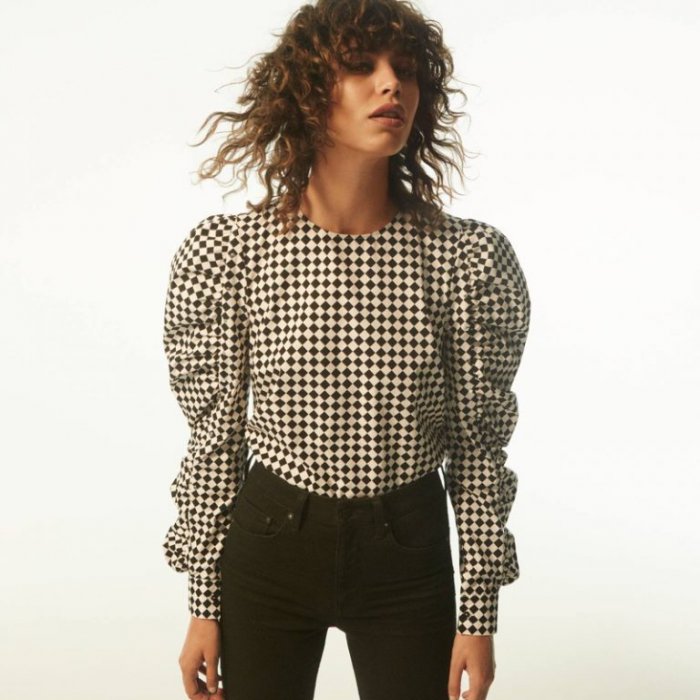 H&M Blouse with Studs and Slim High Ankle Jeans
H&M Coat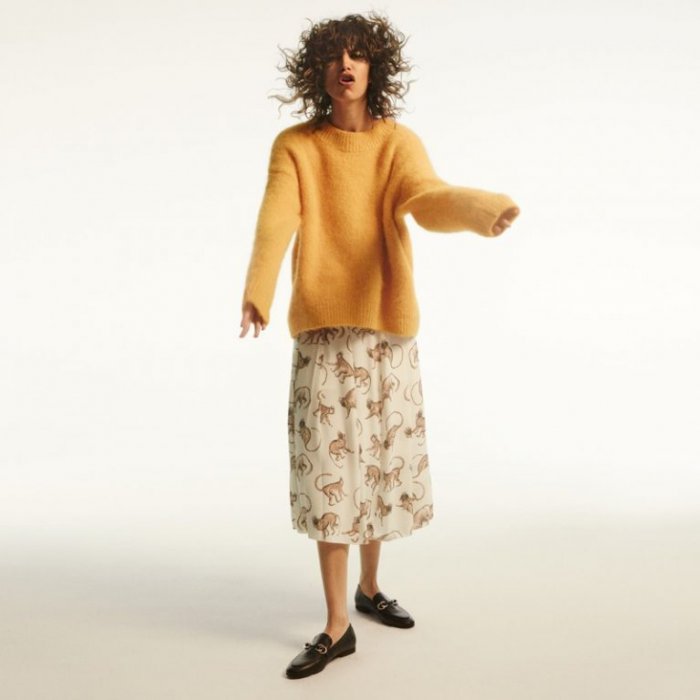 H&M Wool-Blend Sweater and Patterned Skirt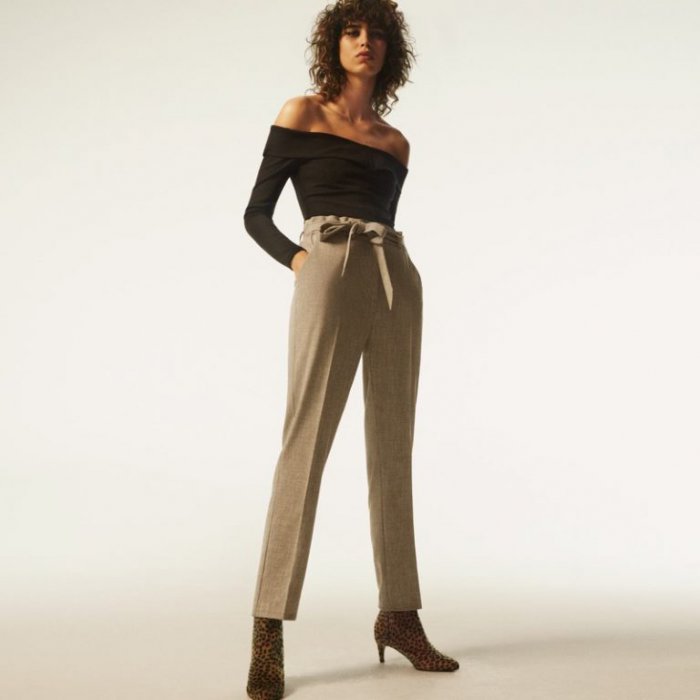 H&M Crêped Off-the-Shoulder Top and Paper-Bag Pants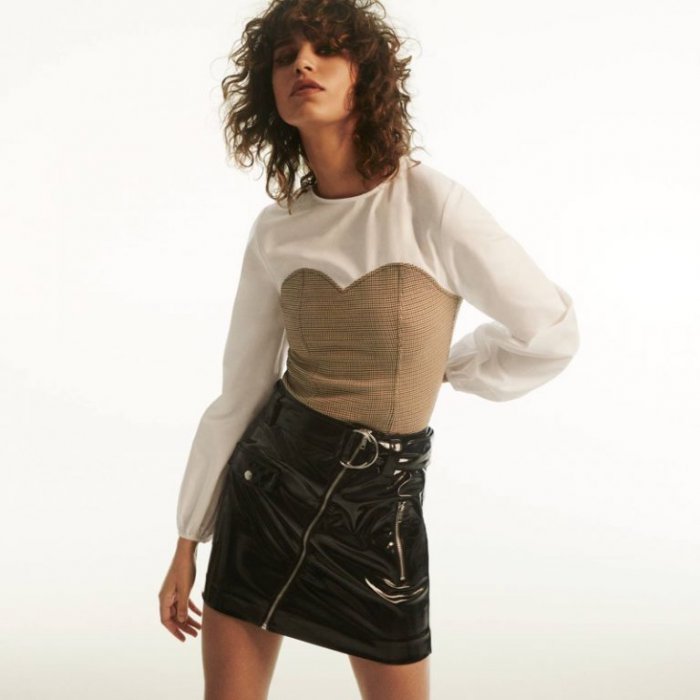 H&M Houndstooth-Patterned Blouse and Patent Skirt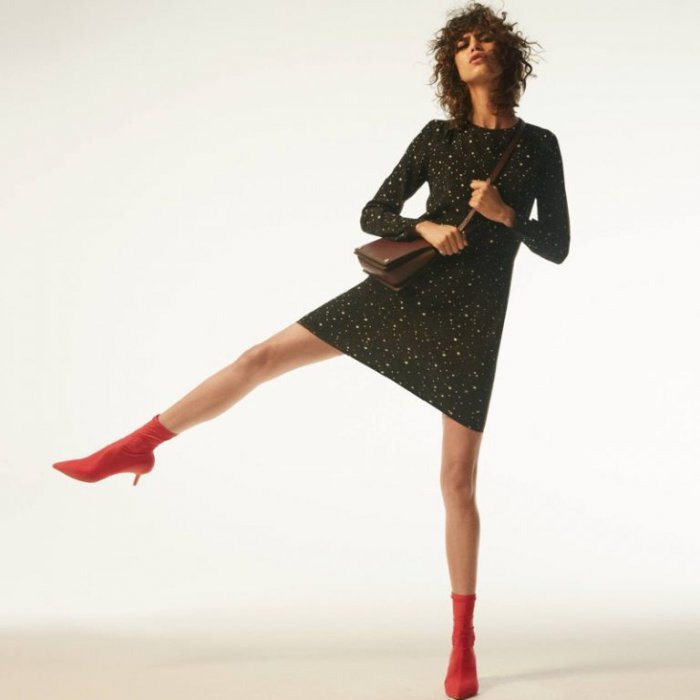 H&M Crêped Dress and Bag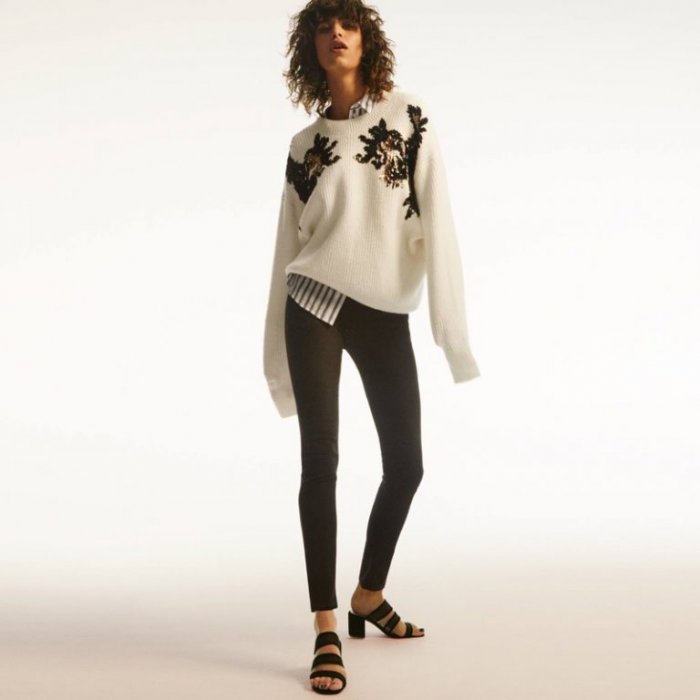 H&M Sequined Sweater, Cotton Shirt and Slim-Fit Pants with High Waist
H&M Faux Fur Coat, Blouse with Tie, Short Skirt and Suede Shoulder Bag