The $140,000 Dior J'Adore L'Or Haute Joaillerie Edition fragrance is decked out in solid gold, crystal and even diamonds.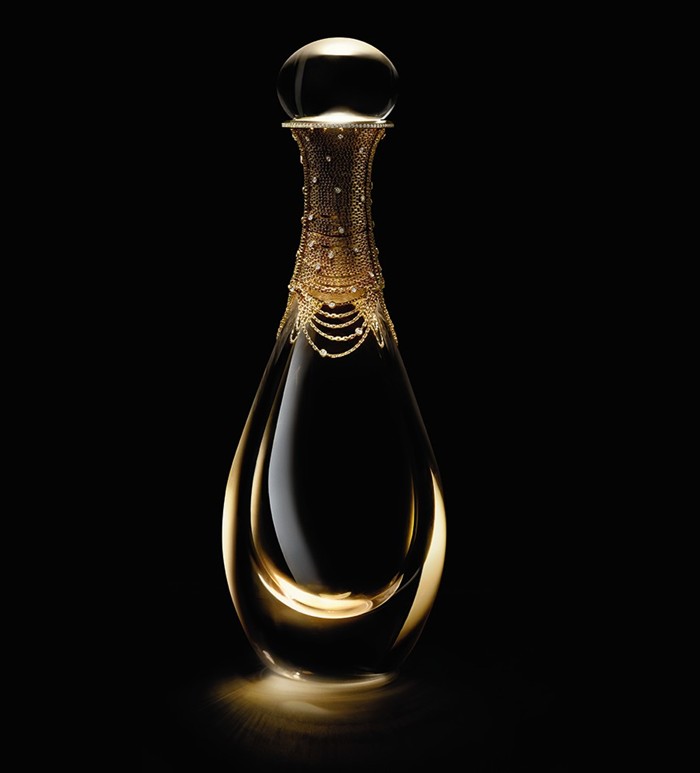 The Dior J'Adore L'Or Haute Joaillerie Edition is definitely one for the ages, along with the world's most expensive cocktails and most expensive sundae. Dior's iconic J'Adore scent is now encased in this limited edition bottle resembling a bejewelled dress, of which only five pieces were made. Each crystal bottle is hand blown by one of the Meilleurs Ouvriers de France (nationally distinguished craftsmen) from Baccarat's workshop and is housed in a leather jewel box. The neck of the crystal amphora is adorned with a Maasai-inspired stopper in gold, set with 138 diamonds, and handcrafted by the artisans in the house's haute joaillerie ateliers.
One of these gorgeous collectables can now be found in the Ruby Lounge at Marina Bay Sands until end of February.
For enquires and to arrange for a private viewing, contact the Dior boutique at MBS at 6688-7561.