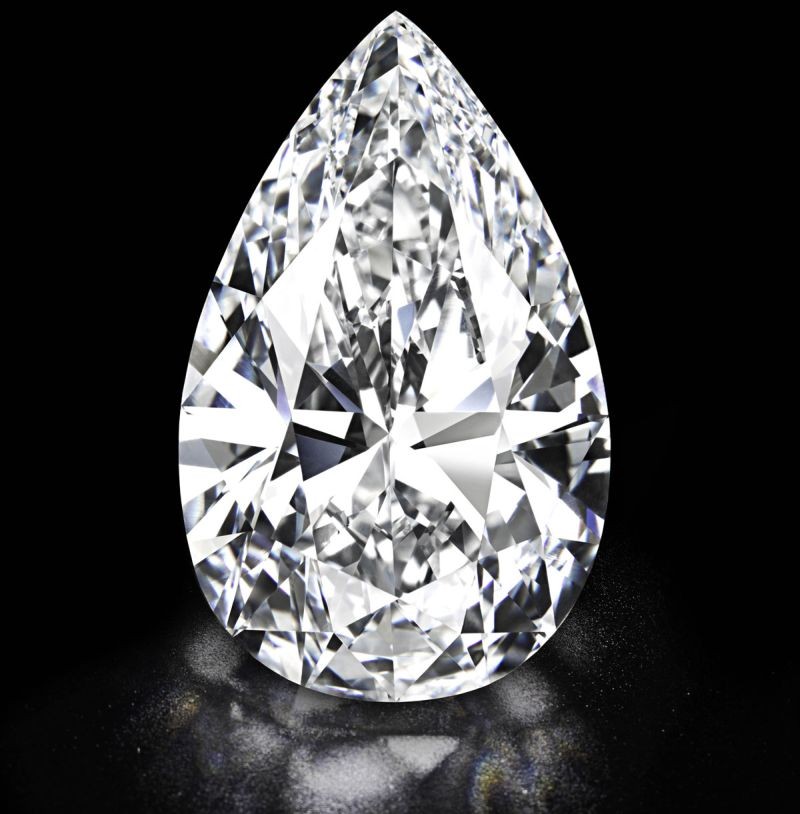 Harry Winston, the world famous jewelry company, recently acquired itself the world's largest flawless diamond. The pear-shaped diamond was up auction at Christie's. At about US$254,400 per carat, the diamond sold for record-breaking US$26.7 million. The "D" colored diamond has flawless clarity and boasts 101.73 carats.
Since Harry Winston is the first to purchase the diamond, it got the honor of naming the precious stone. The diamond is now known as, The Winston Legacy. This is the Harry Winston's first purchase since it was bought over by the Swatch Group in March.
The Winston Legacy was 236 carats in the rough. It was procured from the Jwaneng mine in Botswana. The raw diamond was then painstakingly cut for 21 months before it was ready. The sale of the Winston Legacy set the highest price ever paid for a flawless diamond at an auction. It is also the biggest rock of its kind to ever go under the hammer.