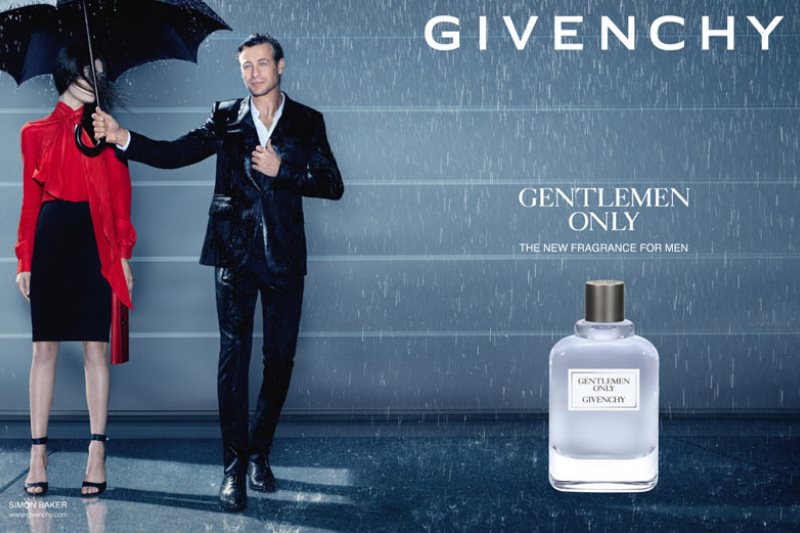 Givenchy releases a new fragrance for men named, Gentlemen Only. The campaign stars lead of "The Mentalist" Simon Baker alongside model Cameron Russell lensed by renowned photographer Cameron Russell. The actor is depicted using his umbrella to shelter Cameron in the pouring rain with a pure gentleman sense of chivalry.
The bottle is classic yet contemporary, bringing to mind an English gentleman's flask while the fragrance projects a blue-toned reflection. Gentleman Only has a neo-aromatic woody scent that gives off a spicy freshness with notes of green mandarine orange, pink peppercorns, nutmeg and birch leaves.
Now, you can have a chance to win your very own bottle of Givenchy's Gentlemen Only fragrance with its Facebook app. In addition, one lucky participant will get a chance to win a trip to New York City and given 2000 euros to spend at Bergdorf Goodman in the city. Just take the best photo possible at a Givenchy sales point and post it on Instagram with the hashtag #GentlemenOnly or directly from the Facebook app.