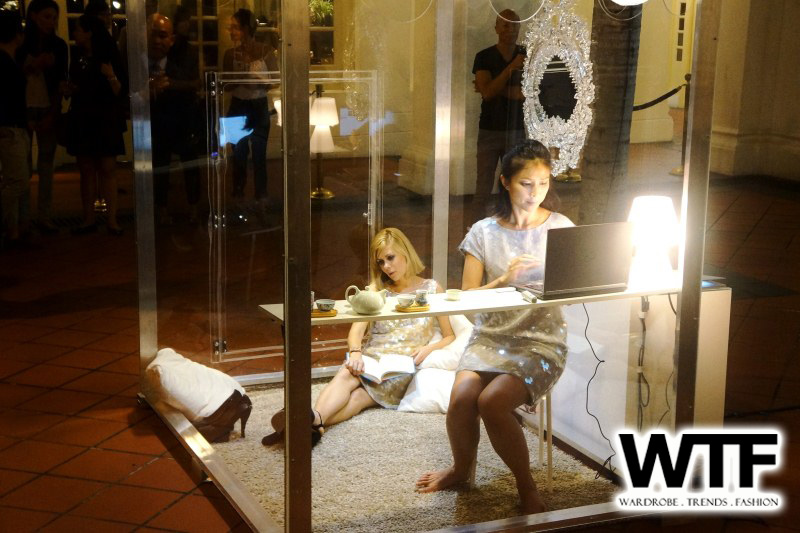 Home-grown fitness personality Wong Li-Lin has come home.
After two years in Shanghai, the former actress returned to Singapore a few months ago. The relocation follows herdivorce from Chinese-American actor-host Allan Wu after almost 10 years of marriage. News of the couple's split broke in June.
In her first media appearance since her return, Wong tried her hand at performance art – teaming up with home-grown actress Elizabeth Lazan for the Asian premiere of Future/Perfect today. The performance-cum-installation made its debut at the Venice Biennale in May, and featured actress Milla Jovovich.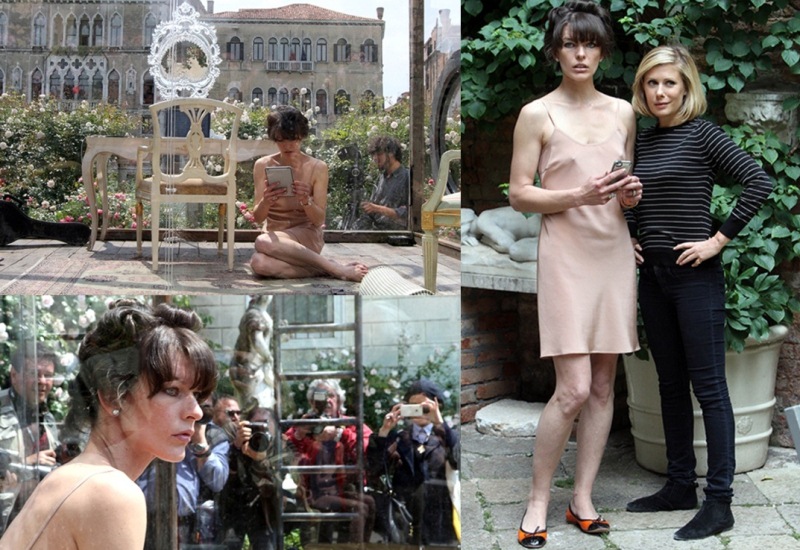 (Photo above by Splash/All Over Press, Source: FashXFash)
In a society that voluntarily displays an individual's life wherein any individual is an open book – Future/Perfect, the social experiment, aims to illustrate the new dynamics in which society exists online and how much of this thinking is shaped by the fascination of 'viewing' and voyeurism', epitomized by our all- consuming fascination and obsession with celebrities.
The show is a unique movement between art, technology and performance simultaneously in motion where one's life, one's intimate behavior and actions are no longer considered a private nature.
Produced by multi-talented international artiste, Elizabeth Lazan, in collaboration with the enigmatic creator- director, Tara Subkoff, this performance and installation is supported by heavyweights such as the National Arts Council and Chan Hampe Galleries.
The glass house 'cube' was entirely designed and sculptured by renowned glass artist, Ivan Lee Mora, composed of new and recycled plexi-glass.