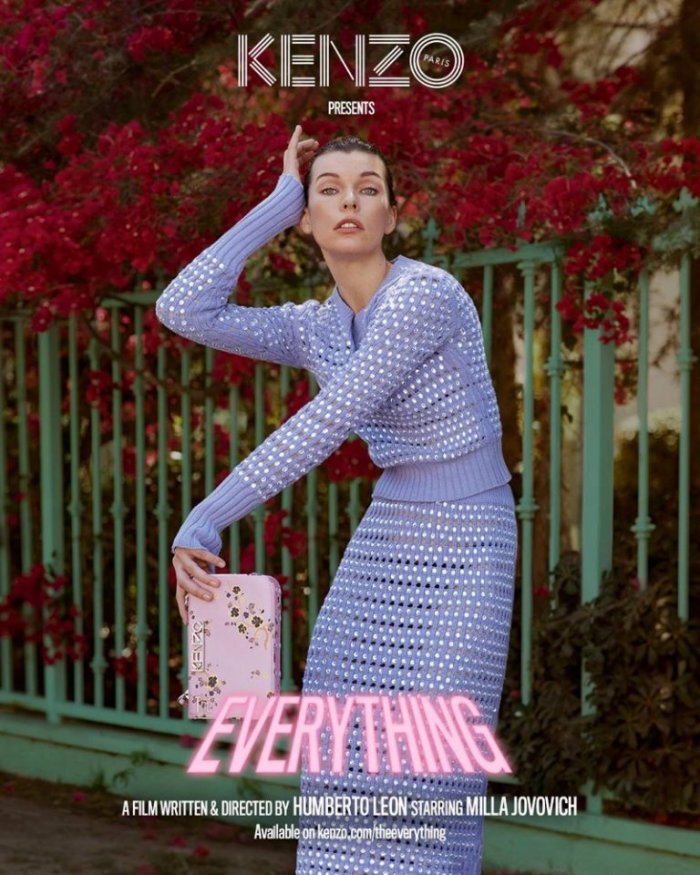 Milla Jovovich stars in Kenzo fall-winter 2018 campaign
Milla Jovovich lands the fall-winter 2018 campaign from Kenzo. Ethan James Green photographs the print advertisements which also star Jay Ellis, Alexandra Shipp, Kodi Smit-McPhee and Sasha Frolova. Milla shows off her modeling skills, striking powerful poses while wearing colorful, autumn season looks.
One-half of Kenzo's creative director duo, Humberto Leon, writes and directs a short film called, 'The Everything'. The movie features Milla as a matriarch to young people with superhuman powers. For now there is a teaser, but you can see the full film on September 8th.
————————————————–
KENZO FALL/WINTER 2018 CAMPAIGN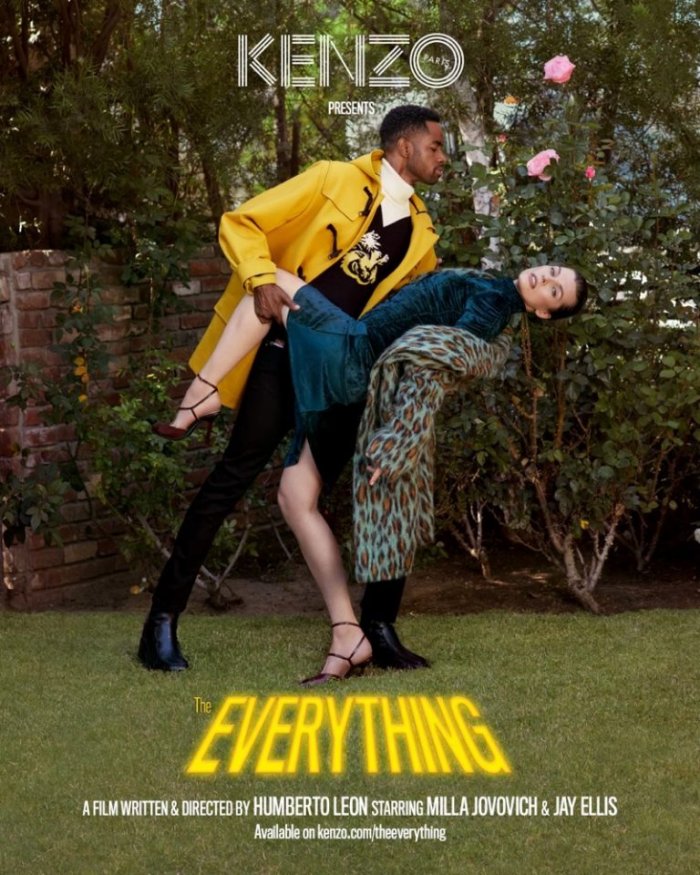 Jay Ellis and Milla Jovovich front Kenzo fall-winter 2018 campaign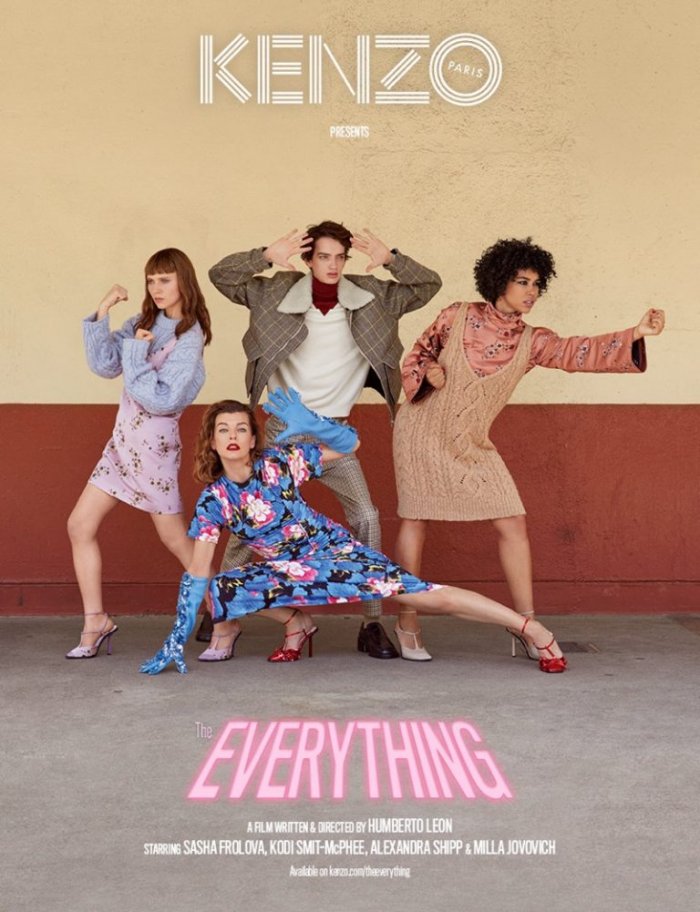 Milla Jovovich, Alexandra Shipp, Kodi Smit-McPhee and Sasha Frolova front Kenzo fall-winter 2018 campaign